Reply
Topic Options
Mark Topic as New

Mark Topic as Read

Float this Topic for Current User

Bookmark

Subscribe
Highlighted
Hudson Dolphin Races....... Skipping
4 replies 1175 views Edited May 13, 2013
I bought a dolphin place and enjoy racing but the thing that needs to be fixed is the lack of servers and the crazy amounts of time ppl have to wait to race. On many days I've been skipped over 5, sometimes 10 times. Ppl who show up after me have gotten in before I have. This is not fair or right, besides who has hrs to waste standing waiting 4 dolphins to race. It should be on a first come, first served basis for racing.
It would also be nice if we could get more skins or custom skins and more accessories like hats and bows.
More prizes are necessary in the races.
Shinra Executive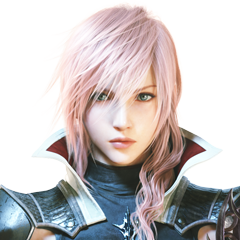 Registered: 05/22/2009
Offline
29271 posts
Re: Hudson Dolphin Races....... Skipping
May 13, 2013
You get to race 3 or 4 times per hour now. The space is meant to be a social spot as well and simply not for racing. I know it can be frustrating when you get passed over. I suspect selection if random.
Re: Hudson Dolphin Races....... Skipping
[ Edited ]
May 13, 2013
Fate : I know how you feel.
At 3 races per hour, sometimes it feels as if you will expire of Old Age before your dolphies get to participate in a race.
My record is 13 skips in a row. I wanted to see how many times the dolphie ban hammer would hit. . . . omg ....
If you are skipped 2 or 3 times :
Try to cancel and then re-enter your dolphie. Leave and come back. Try to find a less populated server.
Try sacrificing Sardines to the Hudson Gods. ( jk )
It would be nice for something fresh at Hudson.
I think that Tattoo Sets for dokphies would sell like hotcakes. Start off with white dolphies, and then Heavy Water 'em.
Or, get Company Logos like Pepsi, Coke, Ford, GM, etc. The Companies pay Konami, and the owners get to use the Logos for free.
( ok, I got dibs on PetuniaPepsi and FrankieFord )
Sometimes, no matter what we do, it just takes time to get into a race.
Use the " Frustration " emote, take a Noob to lunch, try my tips and curse me if they don't work. ( they usually do )

Re: Hudson Dolphin Races....... Skipping
May 13, 2013
Yes, they need to fix the bumping.
Its not cool, because you show up on time, user B, shows up late, on purpose just to bump you and others, just so they can get in and end up winning, normally happens on their first dolphy. I've seen this time in time again.
My advice: Even though, I do not race anymore. If you are getting skipped, more than 3 times. Back out and re enter. Hudson, is somewhat good on picking your first 2, but it can't handle 3. 3rd, would normally take me a good, skipped 3 times. If I didn't get in, screw it. I would come back the next day and start with that one.
Hudson, needs a serious update and they know. They know, it was a money maker for them but won't do anything about it.
The time, needs to cut down drastically, why does it take so long for us, to vote on a dolphy. DO they think, we are that dumb and slow. We can't figure it out.
Waiting time: 20 minutes, should cut at least half, or even down to 5 minutes. No reason, why we are waiting that long, just for race to start and get selected. That's how the BUMPING comes in.
The design of the game, needs a change. Skipping, is the worst part of it.
Even having multiple dolphys is wrong. Its just taking up time and waste of money. IT should've only been set up that, you can only make dolphins on your MAIN account, not your secondary account. This is causing the skipping as well. Someone having 30 dolphys, takes time. Bump me, I bump you. Having them on secondary account, is useless.