Reply
Topic Options
Mark Topic as New

Mark Topic as Read

Float this Topic for Current User

Bookmark

Subscribe
Highlighted
Re: How Often Do You Delete and Re-Install Home:
I think twice in the past month because everything was so slow. Not so slow now but I don't know if delete/reinstall Home helped.
I also switched from 3B to 8GB cache.
Other than that I seldom have done it, maybe twice during the year as I recall.
Have a 80GB HD.
In memory of Jody Westover and all those who fight or have fought cancer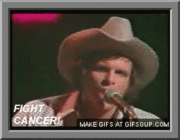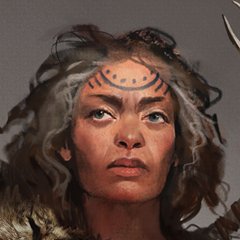 Offline
Re: How Often Do You Delete and Re-Install Home:
[ Edited ]
---

msx293 wrote:


---

Black_MagicWoman wrote:


---

msx293 wrote:


i have never intentionally deleted & reinstalled Home, the last time i installed it was i think almost 2 years ago. i never have any of the problems most people have that require a reinstall. i honestly don't see the point of deleting it for a little cache space out of the 12 gigs i have reserved. all spaces load & connect fast, i never freeze in there, so i don't see the point of doing it. it seems like a waste of time if everything is working. the only problem i've had with Home the past year or 2 is the loot EOD screens but they've had problems since they came out. maybe someone can enlighten me as to why i should when i've had no problems at all but i don't see any sense or point in doing it just to do it.

---

Surely no one is suggesting that you should.

Like I said earlier it comes down to ones personal preference.

I was just simply curious to other folks thoughts on this matter.

---


don't get me wrong i don't see a problem in it but i just don't know the benefits of regular cache clearing in something like Home as opposed to say a web browsers cache or why someone would do it without first having problems that it may fix. i'm just curious as to the benefits of it more than anything. to me starting a sort of routine has to have benefits, something like opening my PS3 & taking water & a Q-tip to clean the blu-ray lens has tremendous benefits ( <--- pro tip if your PS3 is out of warranty & not playing discs try plain water & a Q-tip with extremely light pressure on the lens just enough to see the assembly move, alcohol will instantly destroy the plastic lens & lens cleaners do more harm than good on the extremely delicate blu-ray lens ) but you get my point.

if it has benefits i see a good self-maintenance routine, if not i don't understand the cause behind going through all that. so if you know of any real benefits i'd like to know more about it.

---
My dad was a military man and also a mechanic most of his life. The one thing he stressed most was Preventive Maintenance.
I'm guessing it rubbed off a little on me.
Now with that being said. I have no facts or figures that I can give that either prove or disprove the benefits of the routine.
It's something I've pretty much have always done along with my many other routines I do on a daily and weekly basis.
I guess the only benefit I can give is that it gives me peace of mind.
=+=Irresponsible kids are raised by irresponsible parents who were once irresponsible kids themselves.The vicious cycle continues.=+=
[/IMG]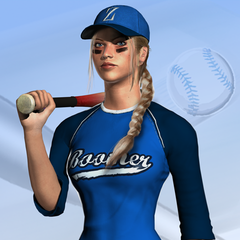 Offline
Re: How Often Do You Delete and Re-Install Home:
seems about once every other month I find myself deleting home about 59 times in 1 day jaja
Astrocytoma can ruin my life but it can't break my spirit...Ghost minded and in the Shadows. Don't get it? yeah thats because it isn't normal.
ALIEN-gunner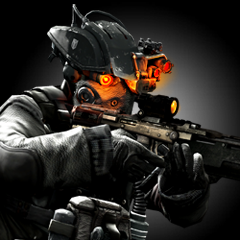 Offline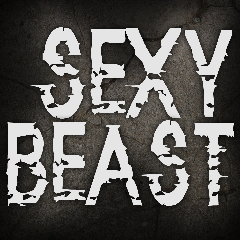 Offline
Re: How Often Do You Delete and Re-Install Home:
Re: How Often Do You Delete and Re-Install Home:
Think I've only done it.....once lol
Your 1st and ONLY 2-Time 2013 Digital Lesuire's Queen Of War!!~~

Never ask questions you don't wanna know da answers to!!~~


You don't have 2 love me,You don't even have 2 like me, But you WILL Respect me!!~~

Loved by few, Hated by many, Respected by All!!~~

The Fear of Death, is far greater then Death itself,
The Fear of the Unknown is the greatest fear of them all!!

The Undertaker!!~~
Re: How Often Do You Delete and Re-Install Home:
---

xfisticuffsx wrote:


Every day or two.. Used to be I was tired of the dramatics, but now its because everytime i get an error, thats what i'm told on HERE, will fix it. But does it? For a day or two.

---
No, but keep right on doing it, if it makes you feel better.
The above comment is my opinion, except when I quote someone I disagree with, and unless I state a fact. You can disagree with my opinion, but facts are facts.
Re: How Often Do You Delete and Re-Install Home:
Uninstalling and reinstalling Home is not necessary since all you are doing is deleting a link, not home Itself
The Home icon on your PS3 does not hold Home or any related information and once you hit the icon (link) it proceeds to download Home just like any other link on the internet.
I remember when I was a noobie having an issue with getting errors while decorating a space JW insisted I needed to do this step in order to fix the problem and I said no, after arguing for a bit I caved in and did what he asked of me (uninstall and reinstall Home) this made the problem even worse. Needless to say I was not happy and ever since then I have never deleted and reinstalled Home no matter what. I did resolve my issue with the advice of a community member that told me to delete the space/furniture layout from my XMB (this was when your layouts were still in your HD) my Problem was solved!!
Tech support has never fixed an issue I've had with spaces/items unless its a store error, HOWEVER my fellow community members have been able to assist me in solving issues in the past and for that I am grateful.
I normally don't have issues and if I do its the same ones everyone else gets, like D05 errors or freezing that I normally find in support, I do however clean my cache as least once every two months or if there's a major update since old versions of the stored web pages in your cache and conflict with the new ones.
So to answer the OP, NEVER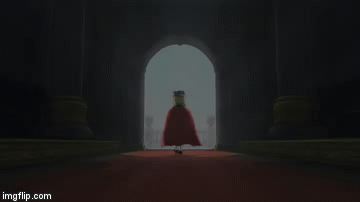 Re: How Often Do You Delete and Re-Install Home:
I've only done it once to see, but never had the need to. To me it's a placebo like "awesome detection" in Rock Band. If anything, clearing the cache is much better.
Yes, I did create that game on the Vita you probably never heard of.