Reply
Topic Options
Mark Topic as New

Mark Topic as Read

Float this Topic for Current User

Bookmark

Subscribe
Highlighted
4 replies 174 views Edited Nov 16, 2012
If we can make our place public there really shouldnt be a limit like an actual place like playground or bowling alley for example and wen private we should be able to find people easier wit a radar on the bottom left like in a actual game ...
The home tycoon is great workers should come a little more quicker and we should be able to travel on the bridge thats blocked off and explore other things we can see but cant get to because we cant gey on or passed the bridge...
We should have different camera views while in the and while driving ... Other people should be able to ryde in the passenger seat with the owner of the car and we should be able to go inside buildings we should have garages to store our cars and be able to use our microphones regaurdless if we have our car and regaurdless if we driving also other people should be able drive the cars as welll and we should be able to play music from the car to play music while driving... And to get rims of all sorts...body kits.. nos... And for our avitars we should be able to get mouth grills of all colors and our cars there should be a car wash to clean them and a dealer we can go into and buy cars and benches to sit on in buildings and out of buildings as well... We should be able to buy nite clubs the buisinesses we make we should be able to go in the buildings as well... We should be able to virtually see our character eat and drink beverages ... If we would like to smoke we should have the privillage of smoking there and also to buy liqour and beer, as well as smokes...such as ciggerattes black and milds and cigars and just to be clear on the microphone thing same way we can use mic while playing i think its called uproar we should be able to use mic as well... We should have street lights that really work turn green yello and red... More traffic is a good thing... But when we have ramps beside a road u should make the traffic stay on the road and on the right side of the road... And away from ramps some cars seen in traffic should be customized and with be able to take ramps and loops... With out getting stuck. cop cars should be on the roads as well and redy to pull us off the roads if they can get us before we loose them...
And if we get caught theres an impound lot were are cars would be held and we collect money from our buisnesses to pay to gey our cars out of the impound lot. And we should be able to have more than one car out and let friends only be able to drive our cars or a setting were we decide who can drive our cars...
We should also have a view being right behind the cars a little further behind view a little farther back view and a view inside the car seeing all the features in the cars and being able to switch from standard to automatic if we choose to...
We should be able to get mortorcycles, dirt bikes, four wheelers, suv's, sports cars, luxury cars, and the cars we see at the x7 club we should be able to buy those same cars as well and with the gold package we can buy we should get the gold cars we see in our garages for the mansion garage... But only the ones that we have... The helicopters we c in our tycoon personal space we should be able to use that helicopter and fly in to home tycoon... And fly around and get a sky high view of our city ... And if u guys attached everypublic place and private place and made it so u can go to any place on home and it still be a social thing and game thing like it is now but all together to cancell out any waiting to go to another place public or private and make it so wen ure going to a private space u just open ure door and walk in with any waiting for anything to load up and when u close the door with anyone inside and sum one else opens the door there private space will show.... Inside any building we make we should be able to decorate how we want our buisness how we want from floors, to walls, to the furniture for homes, buisnesses, garages, and we should be able to buy land and make the land we use bigger... For the zoo we should be able see animals being active and not just standing still because animals move around there not still like a statue... We should have a button to run and to jump.... The outsides of the buildings should be able to be changed like in blueprint home...we should be able to bunji jump and to also jump off buildings usen a parachute, and be able to sky dive, as well as scooba dive. Wen it comes to music maken the player have the ability to choose music to play from the hdd would be best the play can play what ever music they like and the developers wont have to worrie bout finding the right music to fit everyones needs on home not everyone has the same taste in music...
To be able to build a full court basket ball court and be able to play 5 on 5 full court and up to 3 on 3 and less half court ...
Building a football field and be able to play in the big and have many people on home watching with the ablilty to type and talk on the mic ...
To be able to build a soccer field and and be able to play... And also to even build a lacross field and play and for all games u can play anyone can sit and watch you play even if there not your friends...
Just to have actuall friends on home cheering u on and booing the opponent team ...
We should be able use radios we buy to carry around were ever we go ... And the camera we can use for our personal places we should also be able to buy another camera thats portable and we can use in public places as well as private to make recording a little more easier for those on home who like to record videos...
Nov 16, 2012
If they allowed smoking on PS Home, then it would earn them a mature rating. Home is supposed to be more family oriented, and they want kids to be able to enjoy it too. But smoking (even though I am a smoker myself), is a definete no-no for them when it comes to kids under 18.
King0fHearts2007
Treasure Hunter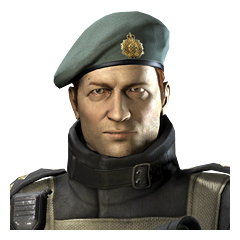 Registered: 02/20/2008
Offline
8666 posts
Nov 16, 2012
Hello, FLy_aKa_GFLyBTTM and welcome to Home and the PSN forums. A few things you should know about first.
Home tycoon, is just a mini game on Home. All game's and spaces on Home come with a size limits you can't add most of the things you listed do to it would make the over all size of that space way to big. It would batter help everyone here if you could just pic 4 or 5 of you're best idea's and list them.
Home tycoon is also part of Home. Home is made for all sex's and age's so in NO WAY should there be alcohol or cigarettes this is NOT Grand Theft Auto. Sony should not advertise that these drugs are cool to kid's by letting our Avatars walk around Home drunk with a lit cigerette.
So please keep in mind about the size limit and that Home is made for all age's.
***********************************
Folding@home Team #118000
***********************************

General