Reply
Topic Options
Mark Topic as New

Mark Topic as Read

Float this Topic for Current User

Bookmark

Subscribe
Highlighted
Home startup, Stats & posters
36 replies 48 views Edited Jan 27, 2010
The Home startup screen is really bland and although its better than the old one its still just a huge blur.. I have always believed it should be a ever changing picture of home or even a "cut scene" that changes with every login. It would sure be better than looking at the current login screen.
I also thought a Stat screen somewhere in home would be nice. Displaying our every day life stats and other things. Maybe on a PSP?
* Those stats are just an example
I have seen a few post asking for Game posters that we could use in our personal spaces. It is a great idea for advertising and a reward to those who watch these ''commercials''
Thoughts or ideas welcomed.
Re: Home startup, Stats & posters
Jan 27, 2010
Awesome idea right there! As usual, this is some insane photoshop skills on display right here. I really like the the whole stats idea, and the concept about earning posters and whatnot is something Sony should have been doing since the very beginning. Very nice post, I may have more to add later.
Codename42
Uncharted Territory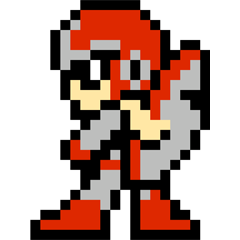 Registered: 01/16/2009
Offline
1564 posts
Re: Home startup, Stats & posters
Jan 27, 2010
I really like the idea for the Start screen update. Looks lovely.
Conspiracy:Walkthrough.
Keyblade Wielder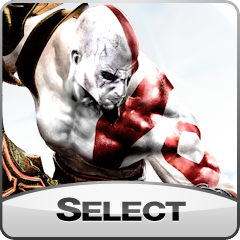 Registered: 02/14/2009
Offline
9679 posts
Re: Home startup, Stats & posters
Jan 27, 2010
Amamzing! Man Jers, again with this great stuff!
Re: Home startup, Stats & posters
Jan 27, 2010
I definitely agree! I would love a better startup screen, and I'm a huge sucker for in-game stats. Especially quirky ones like "steps taken" even Each game that has things like that, gets my attention Lol
The posters would be nice too I'm not sure if I'd ever use any or anything myself, but hey I'd still love to have it as a possibility!
"I want to fly, into the sky
Turn my back on this whole world and leave it all behind
This place is not my home. It's got nothing for me
Only leaves me with emptiness And tears in my eyes"


PSMVP: Motivated. Vigilant. Passionate.

Re: Home startup, Stats & posters
Jan 27, 2010
Thanks guys,
We see the startup in many different games also. It could be a live feed or video showing newly added spaces or private spaces. Stats are just a cool way to see whats going on and can be anything. even steps
Posters, again I have seen this here many times and it works for both ends of spectrum.
Home has alot of issues but the home team will always look ahead to better things and hopefully things like these get added. who knows..
Re: Home startup, Stats & posters
Jan 27, 2010
Re: Home startup, Stats & posters
Jan 27, 2010