Reply
Topic Options
Mark Topic as New

Mark Topic as Read

Float this Topic for Current User

Bookmark

Subscribe
Highlighted
Home World Plaza (CONCEPT)
161 replies 50 views Edited Jul 12, 2009
Concept By: BlackBible, NJShadow, ABKSlovak, Whitwhit, Asuka424
Digital Concept Art By: BitRunner
Inspiration and Ideas: All The Nameless Ones and Friends Thereof
HOME WORLD PLAZA
The Nameless Ones would like to present a fresh, new idea for Home that would not only involve our local, American Home crowd, but the rest of the world as well. We'd like to entitle this new space/project "Home World Plaza" or "Home Central Plaza" if you so prefer. This new space would be available via the in-Home PDA or via a new entrance built into the already existing Central Plaza. Once a user has selected "Home World Plaza" from their PDA or enters the space from their region's Central Plaza, they would spawn in their country's own, unique area. Each country/region's area will feature a flag signifying which region that particular area represents. Along with the basic flag, each region's area would have it's own Listen@Home station featuring a selection of popular music unique to that region. Along with that, each regional area will feature several monitors that will advertise games available there and/or trailers currently playing in that regions Home spaces. Now, these areas would lye on the outer rim of the full International Central Plaza.
As player's enter the Home World Plaza, they will come upon a giant globe in the very center with the Home symbol on it, this will act as the International Home News Globe/Center and will feature Home news from every region. (Note: This space will be quite large, large enough for more than just the regional areas surrounding the globe.) Once a Home user has entered the HWP (we'll call it that for now), they'll instantly receive a free HWP T-Shirt featuring the IHP logo. Along with that, this area will feature a HWP Store, separate from the Mall. This is something that may time to implement, thus it could remain a concept, however the general idea revolves around a Home store that anyone from any region can access. This store would have to be run according to each region's individual laws and would incorporate a variation of the Google Currency Converter so that worldwide purchases could be made.
Now, we're looking at HWP to be an outlet for Home users of varying ethnic and cultural backgrounds to come together and share their love for gaming, regardless of the language barrier, which is why IHP will feature a translation tool, or hub if you will, which will make inter-region communication much, much easier. To accommodate the vast of amount of users in this large area, HWP will accommodate roughly 64 users per instance, 128 total, as opposed to the current amount currently allowed in any space at a given time.
Now we come to the interactive games portion of HWP. Now, we can implement the usual arcade machines, chess, pool, bowling and poker, but we'd also like to get some major community games going that are specific to HWP in which 10-15 users can participate. They can range in complexity anywhere from a mini sports game to a simple tug of war type game, anything can be placed on the table for discussion.
The final few features will have to do with a sense of interactivity with regions as well as users. The first, clocks in each region's area that specify the current time in that region along with, although quite ambitious, a day/night cycle that changes as you enter a region's area, further indicating the time of day in that region. Last, but certainly not least, is the prospect of open voice chat in this area. Now, this is certainly not required, but could serve as a relatively interesting concept to consider.
Ok so here's a blueprint of our idea of how this could work...




Figure 1. Transparent view of room with instance barriers shown.

In the above, there are 10 individual rooms representing each of the 10 major regions of Home according to Wikipedia (Asia, Europe, Japan, NA, Australia, New Zealand, Portugal, Russia, Saudi Arabia, and South Africa). However, the room is scalable to including more regions. In essence, the uniform appearance is only aesthetic, it can be representing however Sony would deem necessary. Our basic idea is to split the world up into 2 halves, an Eastern and Western hemisphere. Each half of the larger room is in effect its own instance allowing 64 people. Therefore, the total number of people at one time in a full instance of the room is 128.

To put the above statement into context, think about the way the EA Sports Complex is designed. You can walk back and forth between the upstairs and downstairs, and you're in one "full" instance that supports a lot of users. If Blackbible is upstairs, and another user walks downstairs, when the other user walks back upstairs BlackBible will be there and the other user will be back in the instance the user was in before. This method allows you to traverse the full complex easily while maintaining contact between floors.

Each individual room for a region would give way to videos, stores, etc for that country. The framework I show is only a crude structure, it can be developed however it's needed.




Figure 2. A top view of the room with the top removed.

This just shows the large spinning globe in the middle, walking by the globe switches you between the Eastern and Western hemisphere instances.

Hope this suffices for a technical explanation of my interpretation of how the room could very feasibly go without a huge lag on servers.
In closing, the Nameless Ones would like to thank you for your time and hope that this concept might spark further innovation on a digital canvas that is already bursting forth with creativity.
Message Edited by NJShadow on
07-12-2009
07:49 PM
Re: Home World Plaza (CONCEPT)
May 12, 2009
Re: Home World Plaza (CONCEPT)
May 12, 2009
This is one of the best idea's for Home I've heard in a long time. Thank you for sharing this with us.
Every man dies... Not every man really lives
I Only Post Everything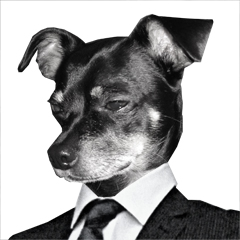 Registered: 04/25/2009
Offline
1153 posts
the_original_se
VP of Gaming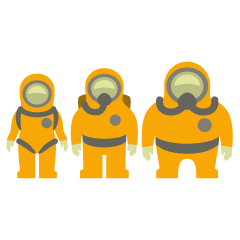 Registered: 12/28/2006
Offline
34149 posts
Re: Home World Plaza (CONCEPT)
May 12, 2009