Reply
Topic Options
Mark Topic as New

Mark Topic as Read

Float this Topic to the Top

Bookmark

Subscribe
Highlighted
Re: Home Tycoon: Feedback and General Discussion
I really liked this game when I first started messing with it but Im getting bored of Home Tycoon now.
My population is 15186 (which is falling) and my employment is at 99% after building 11 GloboSyn Towers and 11 Corporate Sky Towers but I have 2 Condo Sky Towers with only 13 people living in them.
There doesnt seem to be anything new or different to do with my city unless I buy gold coins, which Im not really bothered about doing.
Best thing about my city is my new postcard although after taking the picture, I changed the angle and had a much better shot but it wouldnt let me update my postcard, very disappointed. If you want to check it out, my city is sharpeye1972 (146755)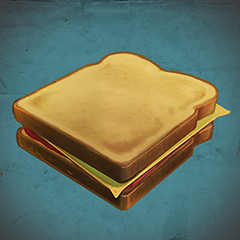 Offline
Your code is broken once again
**bleep**! I have 4 Globosyn Towers not generating revenue. All lacking full employment. I purchased the Synergy Tower. It generated full revenue. Now it's half occupied and generating no revenue. My population went from 25k+ to now under 20k. I have vacancies in all my housing. I show 100% employment, but have housing and business vacancies. My population continues to drop. My city is full. Purchased a second, but can't generate revenue from primary to populate my second. I'm a VIP. Spent $60+ on this so far. Not very happy with my purchase to date. Cannot recommend this to others at this time. Your algorithms suck at this present time. Every time I try to collect tourist revenue, it kicks me completely out of the game. My city is complete and public, but no visitors.
Please fix this!
Request also sent to info@hellfiregames.com, and facebook page.
Novus-Cooldown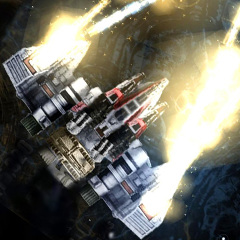 Offline
Re: Your code is broken once again
[ Edited ]
---

LiquidTensionExp wrote:


**bleep**!

---
The issues with some GloboSyn Towers not generating revenue and getting kicked upon tourism collection will be fixed in our next big game update, which is in QA now and should be coming out soon.
If you're losing population, however, you likely have too much pollution and/or not enough happiness. Hold L2 to check your city stats and make sure those numbers are good, and that you have a positive growth rate.
__________________________________________________________________________
Like Hellfire Games on Facebook and sign up for our e-mail newsletter for exclusive updates & giveaways!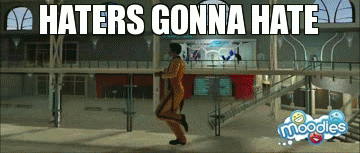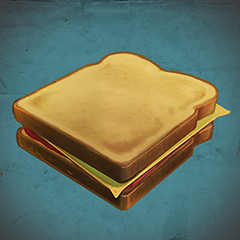 Offline
Re: Home Tycoon: Feedback and General Discussion
[ Edited ]
What i would like too see done is no set minimum on gifting coins. It would be great to gift any amount you want. For example: My friend only needs 10 coins more to get a car, so i gift him 10 instead of the 75 minimum. I just see it as more convinient.
Re: Your code is broken once again
I don't have the time or inclination to go through a litany of what I think is wrong with your code. Your algorythms are illogical. Housing not fully occupied is generating full revenue, while business not fully occupied is not generating revenue. Why should I spend 5 coins to collect a total of $59,260, when with same amount of resources, I can collect an additional $29,000 for a total of $88,260? ($3,600 of that $29,000 coming from that precious new building you just marketed to us) Being that I just spent a total of $61.98 of REAL USD, (at this point, WAY too much of my hard earned currency), everyone of those coins I possess are precious. If this simulation is attempting to teach economics, then it is failing miserably thus far. I'm one step away from demanding a full and complete refund of my $61.98. You can destroy my cities for all I care, and I can go invest that $61.98 into a REAL game. BTW, I live in Austin, and may be inclined to come settle this dispute in person. As it stands right now, I am not getting value out of my $61.98. This is not the way to treat a VIP customer. That ~20% that is ensuring you have job right now...
Re: Home Tycoon: Feedback and General Discussion
why does every pack or car come with a basic car? instead of just giving basic car away. Between lack of stuff for non goldcoins and fact that after tuturial stuff there's nothing to do that doesnt requir coins is why i haven't bought anything yet never mind all the glitches and high prices. Still though i do enjoy the train station mall its way better then the piece of crap hub we got. is monorail train only thing sony will let yall use? it be neat to see 1 or 2 other types of monorail trains come through the station
Re: Home Tycoon: Feedback and General Discussion
So, you are privy to their P&L? I paid the money, because I enjoyed playing this, up to a point. Just like I pay to play other games. Most of which, I buy pre-owend. Like I buy cars and homes (real ones) at present. If a simulation is to be true, then it must do its level best to replicate reality. Ever played Tropico? Interesting that the Soviet Navy doesn't waste time with you, if you have a strong economy. Interesting enough, likewise for American and European sugar companies, after you say no to their precious deal, and provide sufficient local manufacturing and production. Gee, starting off as a dictator, if you do the right things, the people love you, and then elect you as President. What a concept!
Re: Home Tycoon: Feedback and General Discussion
I'm having trouble with the new aggressive promotions pack. After building the warehouses and taking the phone calls about new benchmarks to exploit the city I'm glitched out of the game like the tourism collection glitch! Even if I look at the mission journal instead! By the way thanks for picking my city as your second favorite