Reply
Topic Options
Mark Topic as New

Mark Topic as Read

Float this Topic for Current User

Bookmark

Subscribe
Re: Home Moderators/Game Masters
PSPMAN07 I gotta disagree with your post a little as I was a chat host on AOL a while back before they got rid of the Community Leader Program and we had screen names (HOST Guide *****) so everyone knew we were Hosts and they still acted like idiots and got suspended, terminate, etc... So people will still get in trouble even when your around....
Proud owner of 2 PS3's (60GB First Gen and a 80GB) & a PSPgo Black, PS Vita 3G, 2 PS4's, 2 XBOX ONE's, Wii U



G.A.P. Member since 2/12/2007

Re: Home Moderators/Game Masters
Indications seem to be that moderation will be "light" with a fair bit of freedom. Individual users have the ability to mute another member and even to make their avatar invisible to them. Age restrictions (based on the users profile) will apparently restrict access to certain areas. People will have the ability to "kick" members out of their private spaces.
I would suspect that all members will have a "report to moderator" button that they may use to report abusive members. I suspect the moderators will likely be administrative staff and may not be visible at all within Home.
They may eventually recruit volunteer member-moderators (such as those here and on GAP), but likely these people would be available for new member questions and assistance rather than having the ability to exercise punitive actions such as banning.
I suspect the model will be based more on GAP and less on PSU. GAP moderation is very minimal and we moderators have very limited abilities regarding action. Our primary ability is to directly report problems to the site administrators. For the most part, this seems to work. With the user controls (such as ignore functions), I can't see that heavy moderation (such as is needed here on the PSU), would be needed in Home. Each Home area also only supports 64 (I believe) users, which also provides some innate limits to problems.
Message Edited by Elsa43 on
04-30-2007
08:17 AM
Re: Home Moderators/Game Masters
---

Ngoniko wrote:


---

UBlender wrote:
Im sure that they will have GMs, but having them look like Agents, ROFL!


---

enter the matrix




---
This actually reminds me to Ken Kutaragi's speach saying that the PS2 would be like jacking into the Matrix. Guess he was just 1 system ahead of evryone on that remark.
Anyway I hope they take volunteers on Moderators, as I would love the optunity to help out.
Offline
Re: Home Moderators/Game Masters
Home will probably have FBI, Local Law enforcement, DEA, ATF, you name it.
Re: Home Moderators/Game Masters
---

louie_lou wrote:

Home will probably have FBI, Local Law enforcement, DEA, ATF, you name it.

---
Yeah; given that home is like a modern community the mods or game masters should look like police (maybe even be called that).
I like the idea of them being like Matrix Agents, that was a funny one.

Re: Home Moderators/Game Masters
Re: Home Moderators/Game Masters
So those people that got into the Home Beta, hows this shaping up?
---
ProMotors
Hi def Home Theater, Road Cars, PS2/3 and Electronics.
GAP member since May '03
Help a car guy out..
My AtomFunds' Here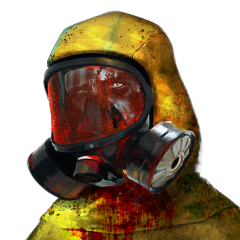 Offline
Re: Home Moderators/Game Masters
---

TyranX wrote:



---

ProMotors wrote:
So those people that got into the Home Beta, hows this shaping up?


---


No Matrix dudes, S.W.A.T, or Chuck Norris.
*sigh*





---
Just the
Village People
Leathers