Reply
Topic Options
Mark Topic as New

Mark Topic as Read

Float this Topic for Current User

Bookmark

Subscribe
StellviaRising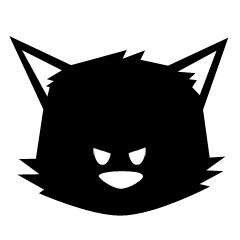 Offline
since home is going to be a core feature of Sony's strategy about the ps3 going forward I suspect that with time it will become more and more important.
____Rumors are just that - RUMORS____

Formosa's Law: n.
"The truly insane have enough on their plates without us adding to it."
http://catb.org/jargon/html/F/Formosas-Law.html

Godwin's Law: prov.
"As a Usenet discussion grows longer, the probability of a comparison involving Nazis or Hitler approaches one."
http://catb.org/jargon/html/G/Godwins-Law.html


http://mabifiles.nexon.net/movies/teaser/embed_video/mabi_movie03.swf

EliteTrooper
Offline
---

BigNRich1010 wrote:

I do think that it deserves it's own section, but just think it belongs more under network, you know what I mean? They could easily just make the Home icon have 3 of the sub-items, like under music or photo.


---
Yeah but that could be confusing. It's a lot easier to simply have home and then things under it.
---

battlefront_clone wrote:

---

BigNRich1010 wrote:

I do think that it deserves it's own section, but just think it belongs more under network, you know what I mean? They could easily just make the Home icon have 3 of the sub-items, like under music or photo.


---

Yeah but that could be confusing. It's a lot easier to simply have home and then things under it.

---
I agree with that,it would get confusing since you already have a couple like the manual and the browser