Reply
Topic Options
Mark Topic as New

Mark Topic as Read

Float this Topic for Current User

Bookmark

Subscribe
Highlighted
Do you know about the PS Talent show in the theatre 9pm est. on May 22 and the preparty at 8pm est . .? It is an open party featuring short movies made by cast members of PS Talent . Shelley
Thanks G8tertom!!
Chess Night tonight, and lots of fun for tomorrow!

Re: Home Events Calendar
[ Edited ]
Re: Home Events Calendar
[ Edited ]
Title: A&D Wing Invasion Party
Place: Acorn Meadows Park
When: Monday June 3rd at 6pm Pacific / 9pm Eastern Time
Hosted by: Angels & Demons club

Link:
http://community.us.playstation.com/t5/PlayStation-Home/Event-A-amp-D-Wing-Invasion-Party-Monday-Jun...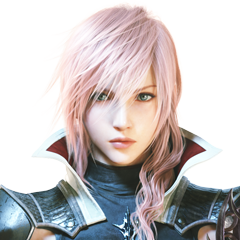 Offline
Re: Home Events Calendar
[ Edited ]
Although it is not in a public space, I just wanted to make sure everyone knows about two great events that LOOT hosts every week:
( from THIS thread: )
Every Friday (unless otherwise specified)
12:30pm Pacific / 3:30pm Eastern - Our Live Vidcast
- Our VidCast livestream can be watched from our Ustream channel, where you can also participate in the chat room, or inside PlayStation Home on the EOD. You can find it on the EOD under Free Live Events > Ustream > Entertainment. Topics will vary as will the participants and guests, but they're definitely a blast! If you're unable to make it, we do record each episode.
Every Saturday (unless otherwise specified)
9:00pm Pacific / Midnight Eastern - LOOT Movie Night
- Join us each Saturday night in one of our Clubhouses to chat and catch a flick! To join us, just send a Join Request to club "LOOT" no earlier than 30 minutes before the start of the event as all requests sent beforehand will be deleted and ignored (this is to help make sure everyone has a fair shot at getting in). Be sure to check out our Facebook Page the days leading up to the event as we'll post a selection of movies for the community to vote on and choose from.

So, tonight we have two fun events - the Vending Machine Flash Mob and the LOOT Movie Night !

Hiya Miss Ana... the Cal is Looking great... you have done such a great Job...
I just stopped in to make a slight Change to the Entry I gave you for the Chess Nights... I seem to have confused a few people... Yet I just updated my Post in the Club listing, so I will place it here, I hope it settles the confusion.
Knights of The HOME open Table - Every Tuesday @ 9pm EST
(Search "Kot Hot") We are a HOME gaming club. We meet at the "Playground", "Indie", or "Adventure District" public spaces every tuesday at 9pm eastern for a public Chess game meet up. If more tables are needed or we have out-of-region chess players, we move to ether the club house or a private space. There is also a second meet on Thursdays at 3pm eastern in the EU Server for our out of region Chess Players. We hold Home and Game related discussions while playing Chess. Please add Patchex (via PSN) for an invite. Game Laucnhing from Home after the meetings is a possibility and we are part of The Unity Clubs.
I am not sure if the Eu has a Cal like this yet I will take a look this week and see if I can get something up over there too to get the word ouot about the Chess meet ups over there too...
Thanks for keeping up with all the Events... I know its no easy task, yet you make it look easy!!!