Reply
Topic Options
Mark Topic as New

Mark Topic as Read

Float this Topic for Current User

Bookmark

Subscribe
Highlighted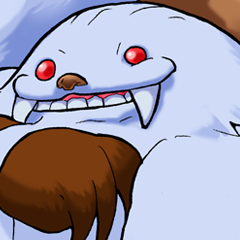 Offline
Re: Home Developers, Please Update Past Active Items.
---

D-Nitrate wrote:


Melpoe, Kudos for the effort. I also started a thread a while back with the same intent, but got derailed by some trollish behavior:

http://community.us.playstation.com/t5/PlayStation-Home/List-of-Active-Items-that-have-AND-have-yet-...

Its also a shame that GlassWalls says its up to each developer when in fact the vast majority of active items with 22 slots are from Sony... and clearly his comment suggests the minimal effort to update their memory allocation isnt worth the effort to improve customer relations. Much like how little it means to them to simply add a second storage folder despite countless requests over the months even years to improve the wardrobe and furnishing management menus.

---
I remember when your thread started. I didn't post due to already making this thread a month prior to yours, so I already gave it an attempt. I can't believe this thread was bumped after 3 months. Haha.
Re: Home Developers, Please Update Past Active Items.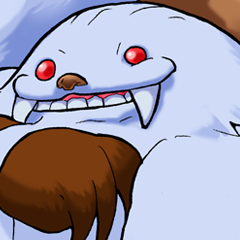 Offline
Re: Home Developers, Please Update Past Active Items.
---

UltraPSX wrote:


Sorry to resurrect this thread but I think this is an important issue, especially for those who have been on Home for a long time. I'm a bit disheartened with Glasswall's response, that it wouldn't be "worth it" to update past items. Anyone that plays will know that the old 22-item actives severely restrict how any space is furnished. Updating items may not show immediate financial gain, but inspires trust that the developer(s) are listening to their customers. If anything, that is more important to business than just rushing out new items.

Anyways that's my 2 cents, I don't know how much work it is to optimize old actives for slots, but I think anything short of a hurculean effort would pay off in showing your customers you care. Who knows, it might even make old items sell like new again when people see they can now include many of them at once in their spaces (myself included, would buy a LOT more if it made sense).

Here are a few I own that I'd like to see updated, especially the music items. The only updated one I have is the Sunshine Peep (22 --> 6 slots - kudos to Heavy Water). Thanks in advance to all the devs who update their items.

Playground Boombox (Sony?)
8-Bit Weapon (Sony)
Mysterious Doll (Sony)
Loot Photo Telescope (Loot)
Smoke Machines (nDreams)
Mini Lucille (nDreams)
Brimstone Dancers (Mass Media)
Lockwood Gift Machine (Lockwood)
Sodium Telepads (Lockwood)

---
At the end of they day we did purchase these items with being aware of the 22 slot horror. I just think it'd be nice if the Developers of certain items could just go back and update their old items. If they were to come out with new items at a 5 slot or so limit, like pool tables, I'd be pretty mad by that (sadly that'll most likely occur).
buckallmighty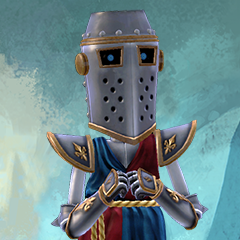 Offline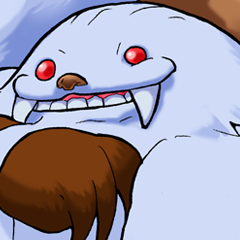 Offline
Re: Home Developers, Please Update Past Active Items.
---

buckallmighty wrote:
Good idea.

Ndreams- ungawa shrine was not in your list.

---
Once I got Glasswalls's pm I sort of gave up. Haha. Sorry.
buckallmighty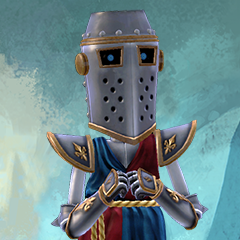 Offline
Re: Home Developers, Please Update Past Active Items.
[ Edited ]
---

Melpoe wrote:


---

buckallmighty wrote:
Good idea.

Ndreams- ungawa shrine was not in your list.

---

Once I got Glasswalls's pm I sort of gave up. Haha. Sorry.

---
I wouldn't. In fact, based on the active items that have been updated (Like Digital Leisure updating their arcade cabinets from 22 slots to just 1 slot, even though they are FREE items and over two years old) It appears at least some of the 3rd party developers agree with us, the customers, that there is value in updating these old active items - unlike Sony that has yet to update any of their active items, even those their customers paid for, and as recently as a year ago.
Apparently Sony is so short sighted they can't even realize that not only do their customers want the memory allocation updated for these items, but by doing so who only encourage us to buy and use more items. I know for a fact many people refused to buy these active items due to the fact that they didn't have room for them in their spaces because of the old limit and the current allocation of 22 slots.
If Sony knew what they were doing and knew how to make money (which they have been failing miserably at both lately (anyone seen their stock value? Its ugly) they would make some drastic changes to how they are managing Home, because so far most of their decisions are just discouraging purchases instead of encouraging them, and disenfranchising their most important client base, the users that are in Home on a regular basis who spend money on it.
It's just all so tragically unnecessary and avoidable, but somehow Sony finds a way to screw up a good thing.... Anyone remember Walkman? Apple certainly did.... Now who controls the industry? Sony needs to wake up and change its corporate culture soon or their wont be much to save.
Sony's PlayStation Home updated mission statement...
"Like it never happened"
- Stand for something better than mediocrity and don't disguise it as adequate, when clearly it is far from that to anyone willing to be objective and unbiased. -
Re: Home Developers, Please Update Past Active Items.
I wouldn't give up on this - it amounts to customer service, and how a company is viewed by the people who purchase their items. If a developer is not likely to update the items they create, it will curb the amount of people who are willing to buy future items. I know I take who is the developer of an item into consideration before I even think about purchasing it. Certain developers have built up a reputation, and not always a good one. More interaction and support for the community will only help them make money.
There are some items that never should have been active items in the first place - like the swan lantern. It should have gone into the lights section, imo. The whole reason some items are not popular is because we do not think the slot allotment is worth it. I can't tell you how many times I have gone to decorate, saw something I wanted to place, but decided against it because it took up too much room.
Maybe some developers don't think it's worth it, but it is a form of advertising. When you visit another person's space (or club), and see something interesting, the first question is, "Who made that?"/"Where can I get it?". Then you go to their section in the store and start looking, and you are very likely to get something else you see there also. Now, if that person says, "Yeah it's nice, but it takes up 22 slots." - People aren't going to even look in the store.
Re: Home Developers, Please Update Past Active Items.
I think it was a Rapture space chair that took 22 slots and it didn't do anything!!! Whoever was the developer did finally go back and fix the chair so it now takes one slot. And it's a nice chair too.
Keep asking until told not to. It just might do some good in some cases.
Recently the fish tank people had some problems with people not being bappy and they took a small survey and are going to fix the amount of fish in the tank which will they say improve the performance of the Ultimate fish tank.
In that vein, if possible please lower the slots of active items that are popular such as the telepads, the pool tables (never mind the pool tables, we need new ones), well... everyone has their own list, eh?
In memory of Jody Westover and all those who fight or have fought cancer