Reply
Topic Options
Mark Topic as New

Mark Topic as Read

Float this Topic for Current User

Bookmark

Subscribe
Highlighted
Home Community Volunteer FAQ
[ Edited ]
1 replies 3930 views Edited Mar 12, 2013
Please read this entire FAQ before posting any questions regarding this program.
What is a Home Community Volunteer?
A Home Community Volunteer is a regular and dedicated PlayStation Home user that has generously donated their time and effort to support Home Community Management by playing proactive roles during events, as well as providing guidance to other community members both in-world and on the official PlayStation Home forums. Home Community Volunteers are not employees of Sony Computer Entertainment America Inc., its parent company or any of its subsidiaries or affiliates ("SCEA"). They are not paid for their efforts. They don't develop content for the platform, formulate policy, or moderate Home. They are bound to the same Terms of Service and User Agreement as any other user of Home. They are simply really friendly people that care so much about this platform that they spend a portion of their free time contributing to the greater social good of Home by helping both new and veteran users.
Do Community Volunteers moderate Home?
No. In fact, they are forbidden from attempting to moderate or police Home in any way beyond reporting abuses they encounter in-world by using the Submit a Report feature. We encourage every user to do this when they witness behavior that is a violation of the Terms of Service and User Agreement.
Do Community Volunteers moderate the forums?
Nope.Just like in Home, they are not moderators and forbidden from any similar activities that may be construed as a moderator. That said, they often are very familiar with Home and the forums and all the rules that go with each, so if they reply with a friendly reminder of forum rules that are close to being broken or reminding others of proper forum etiquette (common decency applies always), that is acceptable as anyone in the community might also do.
How many Community Volunteers are there?
Each term, there are generally around 20, but the number may be expanding as needed.
How can I identify a Community Volunteer?
You can identify a Community Volunteer by the special Home "GUIDE" icon they will have floating above their head. It has a bright blue Home logo with the word "GUIDE" across it in white. Home Community Volunteers will be wearing this when actively participating in volunteer initiatives in-world, such as hosting events or game launching tournaments.
How can I become a Community Volunteer?
When applications are being accepted, you may apply via this link:
http://us.playstation.com/homevolunteerapplication/
We will re-open the application as needed. Keep an eye on the link above. Any users that we feel have demonstrated poor past behavior may be disqualified. Participation is at the Community Management team and Moderation's sole discretion and any user that is found guilty of violating the Terms of Service and User Agreement while classified as a Community Volunteer will potentially be kicked out of the program.
There is no minimum or maximum amount of time that you must commit to spending as a volunteer. Of course, we prefer our volunteers to be very active in the community, so please don't ask to participate if you only sign in to Home once a month. Since Community Volunteers aren't employees of Sony, Community Managers will not dictate how you spend your time in-world. However, we do require you to be an upstanding citizen while in Home and on our forums. This means that you absolutely must refrain from innappropriate behavior at all times, regardless of the situation. Taking the high road can be very difficult sometimes, but is a quality required of all Home Community Volunteers. If you feel you can step up to the plate, please apply the next time applications are being accepted.
How can I check on the status of my standing in the Community Volunteer program?
If you are chosen, we will contact you. There is no way to check the status of an application.
I've witnessed a Community Volunteer behave in a way that is a clear violation of the Terms of Service and User Agreements. How do I report this?
We ask that you please use the Submit a Report feature if in Home, or hit the Report feature on an inappropriate post in the forums. We will take it from there.
Do Community Volunteers know more about what is happening in-world than other users?
Yes and No. Community Managers will oftentimes communicate details about events (and the general status of Home) to Community Volunteers before messaging the community-at-large. This is done simply because we can use all the help we can get when it comes to informing users about, say, a new special space or event that is scheduled for the near future. Content updates will continue to be publicized first on the PlayStation Blog and during official events such as E3 and CES.
Do Community Volunteers get their own private forum?
Yes they do. It offers us a very simple and easy means of communicating with them and maintaining a log of data as time rolls on.
[EDIT: Due to program being merged with the forum MVPs to form the new PlayStaiton MVPs, removing list of current HCVs here]
(updated 3/12/2012)
GlassWalls
PlayStation Community Manager (Retired)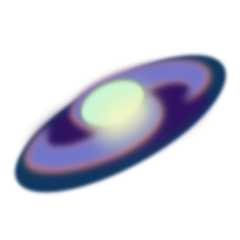 Registered: 04/20/2009
Offline
2875 posts
Re: Home Community Volunteer FAQ (updated regularly)
[ Edited ]
Jul 6, 2012
How can I become a Community Volunteer?
When applications are being accepted, you may apply via this link:
http://us.playstation.com/homevolunteerapplication/
As the program has matured, we'd like to share a few tips on improving your chances for applying to become a Home Community Volunteer. The process of selection to us is rather straight-forward, but may seem a bit mysterious to the community. Hopefully this will provide some insight.
Tips to improve getting chosen:
1) Good attitude. I think this goes without saying. A sad panda or sarcastic jerk just aren't going to cut it. Party poopers are always a drag.
2) You application should be submitted from the US account you use actively in Home AND on the forums. We consider only those who are active in North American Home and the US forums. Anything else gets you scratched off the list. So applying with another regional account = no chance. Applying with an account that you don't actively use in the forums + Home = no chance.
3) Your general activity must be community-minded and community-building in nature. Constructive voices are the foundation for the future.
4) Your physical address in your PSN account must be authentic and within the US.
5) Your email associated with your PSN account must be authentic will be used to contact you. If an email bounces when we try to reach you means you're automatically scratched from the list. Update both in your PSN account if necessary before we begin contacting selected candidates.
6) Though we aim to get a nice blend of personalities, we do tend to seek temperments that are calm, cool, and collected that are less shy and unafraid to chat it up with strangers. A social butterfly is great, but that level of chatterbox isn't required. Someone who has just a level of inner comfort handling random situations as they arise with grace is needed.

7) A prior mistake requiring moderation of your PSN account and/or forum activity doesn't automatically remove you from being a potential candidate, but repeat offenders or recently problematic users are probably not going to make the cut. Think of your history as a track record. When we select folks, we have little to go on but their track record of activity and nature of activity, so we do the best we can to select good candidates, and use what we have to go on making what we hope are good selections from a variety of people, personalities and interests. Put yourself in our shoes.
8) Creative people bring an edge that helps in many ways.
Also, since there are only a small amount chosen every time, do not be discouraged if you do not get selected. We do not keep track of how many times each person has applied, as "seniority" has nothing to do with selection, so don't give up! Keep applying, be honest, and let's see what happens. Not applying might lose you out on the time you might have been selected, so similar to the saying about playing the lottery, you can't win if you don't play.