Reply
Topic Options
Mark Topic as New

Mark Topic as Read

Float this Topic for Current User

Bookmark

Subscribe
Highlighted
Christoforo~
Offline
StellviaRising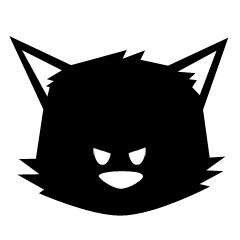 Offline
Re: *Home Character Names ; The Suggestion Thread*
*oops it's locked???*
the generic term for a virtual character in a MMO is avatar
the double i thing... no please
---
though an interesting synonym's for avatar are ... (ones in yellow I like best)
incarnation
superuser
persona
participant
personification
Message Edited by AckeheceKoheo on
03-10-2007
11:19 AM
____Rumors are just that - RUMORS____

Formosa's Law: n.
"The truly insane have enough on their plates without us adding to it."
http://catb.org/jargon/html/F/Formosas-Law.html

Godwin's Law: prov.
"As a Usenet discussion grows longer, the probability of a comparison involving Nazis or Hitler approaches one."
http://catb.org/jargon/html/G/Godwins-Law.html


http://mabifiles.nexon.net/movies/teaser/embed_video/mabi_movie03.swf

missionAvs~
Offline
Re: *Home Character Names ; The Suggestion Thread*
---

BFrosty wrote:


I prefer the term avatar myself, homies just does not sound right to me.




---
lol, I wouldnt be too confortable with homies either.
Re: *Home Character Names ; The Suggestion Thread*
---

AckeheceKoheo wrote:

*oops it's locked???*

the generic term for a virtual character in a MMO is avatar

the double i thing... no please

---

though an interesting synonym's for avatar are ... (ones in yellow I like best)

incarnation

superuser

persona

participant

personification

Message Edited by AckeheceKoheo on

03-10-2007

11:19 AM

---
I wanna be a incarnation! avatar is fine too.
Re: Re: *Home Character Names ; The Suggestion Thread*