Reply
Topic Options
Mark Topic as New

Mark Topic as Read

Float this Topic for Current User

Bookmark

Subscribe
Highlighted
Home Based Game.. your thoughts on this idea
7 replies 8 views Edited May 11, 2007
This is a long post, so if you hate reading, don't look at this one.
Well, given light to some new information and reading everyone's posts and threads over the last few weeks has me wondering about an IDEA I once had. Tell me what you think. and no... this is not a lame brain idea, it does have SOME thought.
I've always wanted to incorporate many Genres mixed into one game with a little online and a little offline play that would suit many gamer's taste. In light of home, it made it easier to make the concept come a little more to life. Phil Harrison said you can't bring your avatar into other video games, whihc kinda screwed up my idea, but all is not lost since now I've changed it to be more Home orientated.
I know that Home isn't a game, but people want to bring their Avatars into a game. What idf a game was created that would suit everyon'e tastes? It would all be run with Home's Engine so you could bring your character into the game.
Start. You start with an actual RPG game. Save the world nonsense. Build your World and your characters, your NPC's and such.(Details behind the RPG are for me only). but instead of it being your traditional RPG, their's a few more elements to the game. Now you buy the game at full retail value. Bring in your Avatar from home, and play the game. Inside of the game there are three more elements NOT found in any RPG. There's a built in FPS, a built in Racing game, and a Built in Arena. Now here me out. Each of those build in's cost players say...$20. (except the guy who paid for the RPG) This way, if you don't like RPG, you could pay 20 for a simple, yet fun FPS, or racing game..etc.. As an RPG, you come across these SECTIONS in the world. The FPS takes place in two locations, inside the City (Urban levels) and outside in Dungeons. Those playing the FPS you can watch or join them to obtain rare items in the game. This way it's optional to join or play the FPS if you want. The items are not needed, but if you play, the RPG guy will get a reward for doing the dungeon with online FPS Home based Avatars, or even creatures for that matter. As for the racing, same concept, you can race inside City tracks and outdoor Dirt or paved tracks.
How cool would that be to be walking along in your RPG, and see real Live streamed Racing in it! Heck, even a race you could eventually join! The arena would be where the fights take place, a very simple, Street Fighter sorta deal. You could take place or watch.
How is this Home related?
1)Well, everything would (Now that I'm informed) have to be run off the Home engine to create the Game.
2) You could sell the added on parts to those that say... don't like fighting or RPG's, could participate by playing the race game.
3)Spectators from the Home world would come in and watch tournaments with their friends, or even to kinda sorta get a feel for what the game is like (Kinda like a trailer).
Now... before I get all the discussion of "Home isn't a game", that's not the Idea here. Originally I wanted a game like this to be created, and when Home came out it was the Avatar inclusion that would make the game that much more effective. But now with Phil's comment, it would be a regular retail game like Final Fantasy XV or something, but built with the Home engine to allow for this MESHING to work. By the way, the Three add-ons (racing, FPS, Arena) you would buy for like $19.95 from Sony Store.
Do you see something like this working? or being feasable? Do you think people would be interested in a game like this? How cool would it be to actually KNOW people who are playing an RPG are stopping to watch YOU race johnny420? Or watch youo fight him, and vice versa?
Ideas? thought? comments? Please, negative or positive are definately Welcome
Re: Home Based Game.. your thoughts on this idea
May 31, 2007
Re: Home Based Game.. your thoughts on this idea
May 31, 2007
Re: Home Based Game.. your thoughts on this idea
May 31, 2007
This sounds more like an mmorpg. The real question is what is the setting? Is this modern day, futuristic, or fantasy? If I was playing a fantasy game the last thing I would want to see is modern or hover cars racing. On the other hand I wouldn't have a problem seeing chariot races in a fantasy style game.
What I am saying is if you are mixing all these genres together they should have some kind of unifying theme/style or it would look messy.
Re: Home Based Game.. your thoughts on this idea
May 31, 2007
---

Major_Nono wrote:
Correction you CAN bring your Home avatar into games, the developer just has to support it.


---
Well, then that's news to me, as far as I knew Phil Harrison stated it would be highly unlikely since the game developers would have to create their game based off Home technology. Since the two technologies differ so much, it would be a daunting task to do... hence the Home game I have thought up.
Kel25.. You make some valid points, the time setting would be likely that of fantasy but not future. For instance you see in RPG's guns, but yet no vehicles. I think the game would be loosely based on about maybe 30 40 years ago. That time period would be best. Magic can be used but races should happen in a Jak and Daxter sort of Dune-Buggy style, as real cars wouldn't fit. The arena could be melee weapons and the FPS would be your standard guns found in most contemporary FPS. Shotgun, rifle, that sorta thing. The other games you have to remember are the cheaper games. The focus is on the RPG. The others would be tied into the RPG game, but would be downlaodeable for cheap from PSN, kinda like calling all cars. Fun... but not elaborate.
Re: Home Based Game.. your thoughts on this idea
May 31, 2007
How id see it would not be like a game but portal kinda things in home that will lead you back in time or forward in time just to have different style game like racing and fighting and different decor.
PSN ID: CptQuatro add me if you are short on friends



If you have beaten AC MUST read this very cool http://www.computerandvideogames.com/article.php?id=175552
Treasure Hunter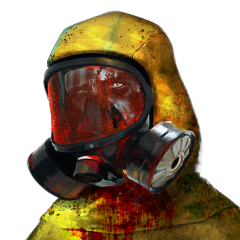 Registered: 06/21/2003
Offline
5676 posts
Re: Home Based Game.. your thoughts on this idea
May 31, 2007
I like the idea of Home being a portal for online games, and of the idea that it is an online community. Simple in Home games will be just fine.