Reply
Topic Options
Mark Topic as New

Mark Topic as Read

Float this Topic for Current User

Bookmark

Subscribe
Highlighted
Used the 3d printer in UK, it is nice, I hope the one in the US shows up soon. Please make the weapon items for both male and female, and please put more armor/ weapons, and home decor and hair styles in the machine, and maybe a working TV/ radio item in it.

Thanks Asuka424 for the Signature
Here's a msg I got from VeeMee about when the level up block would be removed....
@TBC915 We just want to absolutely make sure it's going to level everyone up correctly when we turn it back on.

@TBC915 I can't give you a date sorry. It won't be until a maintenance window though.

Guess we'll have to wait till next Wednesday morning to level up.
just curious if anyone else has lost printer tickets like myself, after they puchased more from the store? I lost 25 tickets. I would suggest using up any tickets you have than buy more if you were going to. Oh my trophy case for HGL is broken aswell, awesome veemee, thanks
lmao your a joke veemee. fire your selfs. everything u bring out breaks or is just plain suks like ya pool tables. do u even test the stuff u put in home? do u even care? i think not. i know this is a rant n rave. but u frustrate us all.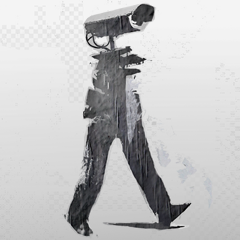 Offline
---

veemee_alan wrote:


Hi everyone!

We're super excited to see how much everyone is enjoying our brand new Acorn Meadows Park space. We've been overwhelmed by the number of positive comments many of you have left here on the forum, through tweets, and via email.


We are aware that some people are experiencing a few problems in the park, largely related to the popularity of the launch. Thanks to everyone that has been in contact with us with information regarding these issues, it's proved invaluable in working to identify and resolve them. We are currently testing fixes for these issues, and as part of this we have had to temporarily disable some of the shop functionality and the levelling up system.


Thanks to the feedback from the community we identified a problem that occurred when a player hit an XP level of 16. From then on the player would repeatedly "level up" until they left the park. Returning to the space would cause this levelling-up to continue. As a result we've disabled this system temporarily and returned any levels higher than 16 back down to 16. It is still possible to obtain additional XP as before, but no levelling up will occur for now. We will update you when we know more.


If you would like to get in touch with us directly with any issues you may be having, please send us an email over to support@veemee.com and we'll get back to you as soon as we can.


We've got a lot of great updates planned for Acorn Meadows in the near future, and would love to hear some of your ideas on what you would like to see appearing there.


Once again thank you to everyone for all of the great feedback you've given us; it means a lot to the team here at VEEMEE. We are all working as hard as we can to ensure that your visit to Acorn Meadows is as enjoyable as it can possibly be.

---

Yard darts, if it's not already suggested.
More importantly, I wish you guys would not just give out codes to the first 5 that ask on twitter, some of us are not there looking every few seconds, some of us are not always on these forums either,we could be enjoying your works on home at that time, I would ask to consider having a retweet/lottery amongst your followers for codes to give away via DM, thanks for the good work.
..just had another suggestive idea; park janitor to clean up messes, you could make make a game of it, collect litter & empty trash cans, maybe even clean the signs.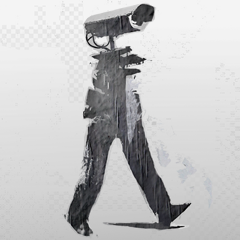 Offline