Reply
Topic Options
Mark Topic as New

Mark Topic as Read

Float this Topic for Current User

Bookmark

Subscribe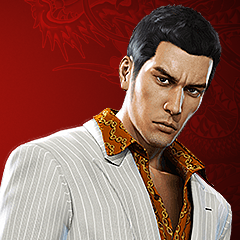 Offline
Re: Hallowee 2013 on Home !
Lemme Start off by saying that in Terms of Valentines , 4th of July , Winter , SCEA actually does GOOD! content and events that go along with it...but in all honesty SCEA (/__-) HALLOWEEN has always been bad when you do it...last year was " Ok " the rewards actually were " ehh
, Lockwood was the only one Who put in WORK and sold alot of cool things " SOOOOOOOOOOOOOOOOO like i've said in the past before the Event actually comes. How about you do THIS. Since 2010 Japan Home has had there Halloween Event and it is AMAZING! ( Heres the videos if you dont already know ) How about this year we actually get a CHANCE and ask them & you make it Open Region just how E3 happens. and that way we not only get a good Halloween Event and Rewards but also get a chance too hang with others for the duration of the event. I Don't know how hard it is too even do this idea. but hey just saying and not being too harsh .....The Tiki thing last year killed it ( Literally ) lol. So People Start hitting that KUDO button and let it be known we want IN. Or just pass and scroll by this Rant and await our NA Version of Halloween
.......
Spicey_Lollipop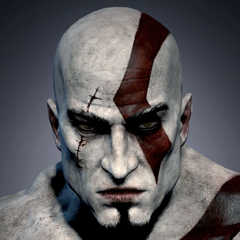 Offline
Re: Hallowee 2013 on Home !
Here my 5 cents worth if anyone likes to read,
I been a home user since 2010 both Europe and Japan and US, Holloween always been a joy on home till 2012 Tikiween. That was a huge disappointment and past years I had easy drop good bit cash to get the costumes etc. Lockwood did fun thing in it Lockwood Showcase were it gave away some awesome free rewards in 2011 like gothic table and chair etc. But I notice more so in 2012 things getting more pay to play for rewards. If I was going design a Holloween event I would look what community wants and try work in few mini games. The hub yes its ugly space not fan of it but with little creative juices you could make it very creepy. If you look at time went into making Dead Nation Safe House space it was well design. Even Juggernaut Games could do really nice event space just take a look at Cutteridge Estate. I think why Tikiween wasn't popular because it dint feel like a Holloween we were use and biggest mistake in my view was collecting stuff at different times were sony forgot not all of us live in US. My fingers are cross for awesome event this year but home has slowly becoming little disappointing in last 12 to 14 mouths for me.