Reply
Topic Options
Mark Topic as New

Mark Topic as Read

Float this Topic for Current User

Bookmark

Subscribe
Highlighted
Re: HOME DECORATORS & THE HDG PICS/INFO
[ Edited ]
Howdy i'm currently talking to the leaders to discuss what name we can put on here so everyone knows they can feel free to post pictures and videos on here of they're spaces. We love to see new spaces and deco ideas so would love to have it so everyone would want to post pictures. give me a day or two to discuss it w the leaders and we'll see what we can do
till then Everyone please feel free to post as many pics n videos as you want.
Re: DECORATOR GUILD INFO/PICS:P
---

daysaniya wrote:


Howdy i'm currently talking to the leaders to discuss what name we can put on here so everyone knows they can feel free to post pictures and videos on here of they're spaces. We love to see new spaces and deco ideas so would love to have it so everyone would want to post pictures. give me a day or two to discuss it w the leaders and we'll see what we can do till then Everyone please feel free to post as many pics n videos as you want.

---
Thank you so much
Re: HOME DECORATORS & THE HDG PICS/INFO
ok I don't know how to change all the posts to this name but i did change the first post thread and will continue with this as the title from here on out. let me know if anyone has any issues with it.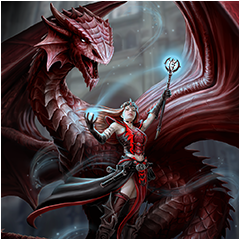 Offline
Re: HOME DECORATORS & THE HDG PICS/INFO
Really enjoying the pics! LOL *someday* I'll make it to a meeting!
In many of the pics, I can pick up on patterns of certain repeating items and/or styles. For future pics, could you consider adding the decorator's name so we know who to compliment or whose brain we want to pick?
And if it's not too much trouble...maybe consider organizing the 2nd post with the pics in spoiler tags, labeled by tour date? It just crashed my phone browser, so it's possible others may want the option to load it in smaller doses too :x
Keep up the awesome decorating though!
Re: HOME DECORATORS & THE HDG PICS/INFO
A lot if this might be addressed on the new website we are working on too Step. We hope to have each Deco Club with its own page and each Decorator with their own "album." We have a lot of things in store for our future!!
Re: HOME DECORATORS & THE HDG PICS/INFO
I can try posting pictures with the names and usually try posting the dates from the tours. I'll have to make sure it's ok with the owner's of the spaces first and i dont' go to all of the club tours so would have to have the leaders taking pics to give me the details. We can discuss it though and see what we can do. As boxie said we also have the website coming up. It's just bout finalized thanks to Cameracat where you'll be able to see more of our pictures of the spaces in hopefully more detail. I'll make sure to post the dates though for the future pics and see what can be done bout the names. I doubt most will have a problem with it.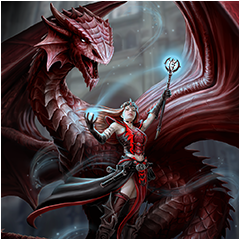 Offline
Re: HOME DECORATORS & THE HDG PICS/INFO
[ Edited ]
What I meant about the dates was not *just* posting the date, but...in that second post with like hundreds of pics...
1) separate the pics by date
2) put the pics from each date/batch in a spoiler tag
3) label it with the date above the spoiler tag
...that way it won't crash browsers by automatically forcing us to DL so many pics at once. We'd be able to load as many as we want, 1 batch at a time, or even just catch up on the most recent tour dates if we so choose.
You could even have 10-20 feature/fave pics *not* spoiler tagged, or always keep whichever is currently the most recent tour date not spoiler tagged. The sheer number of pics on the 2nd post will get unmanageable very quickly if it's not organized/archived/spoiler tagged somehow though :x
Re: HOME DECORATORS & THE HDG PICS/INFO
[ Edited ]
i set it up the way i did so that everyone can check out the pictures and would put a LOT of work into sorting it out. I don't know i can try reorganizing it but as it would be a lot of work to put into it. I originally started out just posting all the pics on the first page but was suggested by someone to make it so people could see the pics seperated in threads so i started doing that. I just add the pics to the first page for those that don't want to go all the way back through the thread. Guess what i can do is i can redo em n put em stead of old to new, new to old though as i said will be a lot of work. I don't seperate the tours though i would have to redo all of my pic formats to do that. let me explain it this way so you understand. originally i had all the pics goin one after the other like i do through out the rest of the thread. but i noticed that it takes up a lot of space so i have been doubling them. I use a paint program, have a format set up specifically for it, i can fit 4 pics in one page and then i save it n post it. so basically i'm fitting 4 pictures where normally one would go. To add in dates n such I'd have to seperate some of the pics cause i wanted to save space so some of them are doubled between one tour n another. I can go ahead and redo the pics though and go from newest to oldest then i guess from here on out put in dates though honestly your better off looking at the newest threads to see the pics. let me do it from newest to oldest though and see if that helps. if you wanna see specific dated pics you can go to the dated threads which are all seperated from tour n dates.
Re: HOME DECORATORS & THE HDG PICS/INFO
Ok i changed the first batch of pics to go from newest to oldest. I'll try posting the clubs n dates overtop of each posted pic. Hope this makes it easier.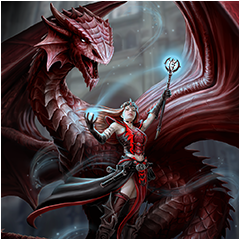 Offline
Re: HOME DECORATORS & THE HDG PICS/INFO