Reply
Topic Options
Mark Topic as New

Mark Topic as Read

Float this Topic for Current User

Bookmark

Subscribe
Re: DECORATOR GUILD INFO/PICS:P
hehe was tryin to post lastnight, but my cell wouldn't let me. Thankfully my PC is back
yay. ok here are the Pics from the Pixel Design group. hope everyone enjoys them
The next group is the DecoNight group on Thursday.
Re: DECORATOR GUILD INFO/PICS:P
Wonderful
Jersquall: Any new news on Home on PS4 yet?
Tempest_Fire: Due to a shifting landscape, PlayStation Home will cease publishing new content on November 12, 2014.
@conrad_max
Re: DECORATOR GUILD INFO/PICS:P
yvw boxie. so glad i got my PC back hehe was frustrated w/out it since i use it for so much
I'll be posting more pics tomarrow. Took Joanna's advice and posted the pics from gil's group in 2 spots 2 make it easier for people to see them. Thanks again joanna on your suggestion. have a good night all.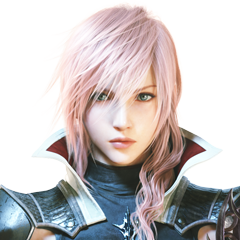 Offline
Re: DECORATOR GUILD INFO/PICS:P
thankyou Joanna. I'll be posting more pictures tonight after the deconight group. We also have another group tomarrow, they're first tour, the Horror themed group by Christine
so excited. I'll be posting pictures on that one also tomarrow. If anyone is interested in goin to this tour or joining the Deco guild group to do tours with us let one of the leaders know. For the tour tomarrow contact Christinex3XD. It's horror based so you'll want to show a space that is horror decorated. also Saturday we have the EU group for EU times in NA and Sunday i believe were still doing the Boxercat group though that one is currently full
Hope everyone enjoys the pictures as much as i enjoy taking them
Re: DECORATOR GUILD INFO/PICS:P
[ Edited ]
lol glad you enjoyed them Sweet. ok here are the new pics from the Deconight Group tonight. again i'm taking Joanna's suggestion and posting the pics on both this post and the beginning post w the others. hope you guys enjoy them and have a great night
Re: DECORATOR GUILD INFO/PICS:P
Days very nice apt setups also..My all time favorite is the log cabin because when home was new we I use to pack the place on a fri night because there was not much to do on home and everyone came. For chatting home use to be better at its start. I had such friends list. As home grows and there is so much to do its hard to keep a good list. But anyway very nice apts. You folks are so good at setting up