Reply
Topic Options
Mark Topic as New

Mark Topic as Read

Float this Topic for Current User

Bookmark

Subscribe
Highlighted
Re: Guide to not available items thru player inspect
---

D-Nitrate wrote:


---

Jason1802128 wrote:



I have been able to purchase some of my older Irem Yakata's and spelunker items from Japan and yes they are localized. I haven't been able to buy everything but there are definitely from other regions available though player inspect.

---

How do you know they are localized? Most items that are not localized do not say that in their description. The way you can tell if it is localized or not is if you can add it to an account from a different region. So those items likely are not localized.

I saw they are localized because the descriptions of the items I have been able to buy from Japan have been in English and nowhere in the description do they not have not localized. I would post a pic but I am at work. If you look at some of the old Irem Yakatas and such the ones I have been able to buy have everything in English which lead me to believe they are localized.

---
smokingpistol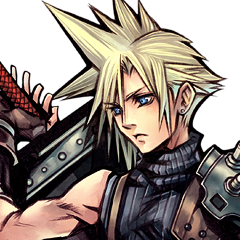 Offline
Re: Guide to not available items thru player inspect
Also my thoughts on mallhack VS. Player Inpect are that whereas PI is an official feature, to mallhack you must go through other channels and it is not something Sony endorses therefore something I would not take part in.
In fact one could argue the only reason mall hack ever existed was they were paving the way for player inspect to come live for months and people found a way to circumvent it and make it happen themselves. A part of me believes a feature like this will come soon for furniture as well. But this is all offtopic. Sorry OP
nagon111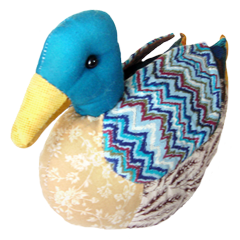 Offline
Re: Guide to not available items thru player inspect
[ Edited ]
---

smokingpistol wrote:

In the case of Jasons removed JP only content, I was the one last week with him purchasing items, while new GZ items did not work, old Irem items did. My theory on this is that it simply was the early days of Home and all content was left unlocalized in case it was brought to NA eventually. It probably wouldve had the company not have been restructured.



---
Could you point out which Irem Japan only items you were able to purchase? Because US did have yukata's for sale before.
http://alphazone4.com/store/update/70/
And for GZ items, they have been using different IDs for each region (at least for JP and NA, haven't confirmed between NA and EU), so basically it's 2 items registered in the database but it's exactly the same item. GZ started this about a year after they entered Home and is the only dev that is doing this for whatever reason I don't know. This is the reason why rewards or store items can't be received between different regions. (like the free items from personal store, or rewards from beds, etc)
example of what GZ is doing:
registered for US
item_id = 11111111
item_name_US = dress
item_name_JP = not localized
Item_price_US = 0.99
Item_price_JP = NA
Item_description_US = blah, blah, blah
Item_description_JP = not localized
registerd for JP
item_id = 11111112
item_name_US = not localized
item_name_JP = ドレス
Item_price_US = NA
Item_price_JP = 100
Item_description_US = not localized
Item_description_JP = 適当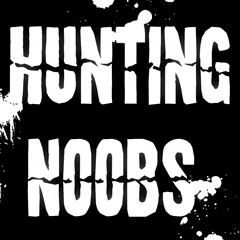 Offline
Re: Guide to not available items thru player inspect
Ty Stephie I will update the info you provided in my O.P. and yes I will update it to state it will not include rewards, free items and gifted items at the beginning along w the items needing to be confirmed by multiple ppl as not available.
TRANS-UNITY SUPPORTING TRUE TRANSGENDER GAMERS ON ALL PLATFORMS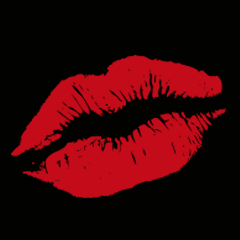 Offline
Re: Guide to not available items thru player inspect
---

Jason1802128 wrote:



I saw they are localized because the descriptions of the items I have been able to buy from Japan have been in English and nowhere in the description do they not have not localized. I would post a pic but I am at work. If you look at some of the old Irem Yakatas and such the ones I have been able to buy have everything in English which lead me to believe they are localized.

---
As I said before, the description is not what determines if an item is not localized. Many items that are not localized do not say that in their description.
Sony's PlayStation Home updated mission statement...
"Like it never happened"
- Stand for something better than mediocrity and don't disguise it as adequate, when clearly it is far from that to anyone willing to be objective and unbiased. -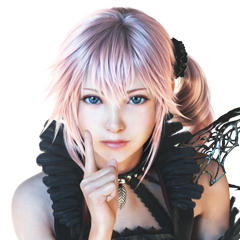 Offline
Re: Guide to not available items thru player inspect
Re: Guide to not available items thru player inspect
Re: Guide to not available items thru player inspect
---

D-Nitrate wrote:


---

cgmann99 wrote:
I was not going to include reward or gifted items in this list. It is for items that were purchasable at one time thru the regular store. Yes I will update w the items in the original post. I cannot do that till later this evening when I get home.

---

That's good, but considering some might not realize this and will start posting various reward, gifted, dev coin, redemption code items, it still seems like the thread would benefit if you made that clear in the OP.

---

LittleTortuga wrote:




---

D-Nitrate wrote:


Reward Items

Redemption Code Items

Items from other Regions

Items Purchased as part of a Bundle (some may be available, but not confirmed)
All items purchased using Dev coins, like LKWD Gift Machine, VeeMee 3D Printer, and Juggernaught Coin purchases

---

I've purchased items from EU.




---

Care to expand on that? Normally you can not purchase an item from another region using an account that is not from that region. Maybe the item wasn't localized?

If there are some exceptions like the one you sort of hinted at, then as SmonkingPistol mentioned, maybe there should be a list of the exceptions of what is available, that normally is not.
There is a trick to buying some items from EU. Basically you can only buy one item at a time in NA from EU and after purchasing you have to log off and log back in to see the purchased item. Also, once you buy an EU outfit, your player inspect will no longer work (everything shows as unavailable) until you log back on and back in. Sometimes too, the LMO or clothing item from another region will show up in your storage with no star to indicate that it is new.

Re: Guide to not available items thru player inspect
[ Edited ]
---

smokingpistol wrote:
No I am not stating what you inisinuate. I dont think that they made player inspect to capatalize on old items. What I am saying is they intended all along for this system to be in place (buying from one another in general, the nice preview menu quick purchase) in the core update and that the people who mallhack broke into that system without even the help of player inspect.
---
Clearly you have never read up on how the Mall Hack works otherwise you wouldn't say this, as it uses an entirely different method of accessing the same database of items. Not only that, but the Mall hack has been around LONG before there was even any talk about a Player Inspect. Unlike the Player Inpect, the Mall Hack uses the same traditional store format, only it allows you to purchase items that had been visually removed from the store, but still have price data in the data base and thus can still be purchased when access their item number.
Mall hack and Player Inspect are two totally different systems that access the same database, and because the Player Inspect is not limited to what is displayed in the stores, it can be used as an exploit, just like the Mall Hack, to purchase items Sony clearly did not intend for you to buy.
---

smokingpistol wrote:
Player inspecting is not mall hacking. To insinuate it is leaves you looking silly in fact. It is using some of the same items but it is a different delivery in the way the GM and store are different.

---
Try reading my post again, I clearly said they are different - yet they result in the exact same exploit - being able to purchase items not intended for sale. You are clearly trying to justify why you were against the Mall Hack and now in favor of the Player Inspect exploit. Now who's being silly? Not only that, but how silly is it for you to (in the same post) to try and suggest Mall Hack worked because it capitalized on the same system as Player Inspect (although it doesn't), and then later insinuate that using an exploit of Player Inspect to get items you are not supposed to be able to get is not the same as getting those very same items using the Mall Hack. Please.


The hypocrisy on display are from those that have been vocal opponents to the Mall Hack saying that people should not be able to get items that were removed from the stores or from other regions - and even went so far as to demand that they get banned for doing so are now openly posting and requesting to do that very same thing, only with a different exploit... And you know who I am talking about as anyone who bothers to search this forum can find out as well.
---

smokingpistol wrote:

Besides if you listen to the doomsday prophets they keep saying Homes done soon. So who can blame Sony? They create a GREAT feature we get to find items we didnt before and Sony makes $. What is there seriously to complain about? and FYI this feature is about way more than just finding old items its useful for many many reasons. So win win everyone.

---
Yeah.. And the doomsayers are sooo wrong... Home is doing great, 'millions' of users are logging in each day, and devs are making plenty of profits. More developers are lining up at Sony's door to get dev kits and tap into this lucrative market... I'm sure JP users will be glad to hear that the doomsayers are sooo wrong... *sigh*


Besides, once again you have shown you clearly do not pay attention to what has been said.... Where have I complained about this new exploit or the Mall hack exploit - I am not the one that has obviously done a 180 on there feelings about exploiting the system to get content that is not intended to be for sale.
It is amazing to me how you can not only be so insulting and so wrong at the same time.
It didn't bother me years ago when people were doing this with the Mall Hack, and doesn't bother me now when people do this using the Player Inspect, in fact I am happy to help those that want to get these items - but at the very least own up to the hypocrisy, and just say "my bad, I guess it's OK to buy these items that we aren't supposed to be able to.
BTW: I was happy to not bring up names, and point fingers and just made a simple comment about how eye raising it was to see people who were so against the Mall Hack now throwing PIP parties to get the exact same items using just a different exploit to get them... but you just had to try and convince us "it's different" and there for justifiable. Really? Just stop talking about it and enjoy the exploit and stop pretending you are on some kind of higher moral ground than those that use the Mall Hack.
Sony's PlayStation Home updated mission statement...
"Like it never happened"
- Stand for something better than mediocrity and don't disguise it as adequate, when clearly it is far from that to anyone willing to be objective and unbiased. -