Reply
Topic Options
Mark Topic as New

Mark Topic as Read

Float this Topic for Current User

Bookmark

Subscribe
Highlighted
Goodbye My Friend
[ Edited ]
83 replies 2202 views Edited Oct 6, 2012
Last night, like most nights, I was playing OrbRunner shortly after reset, when I received an XMB PM from a friend with the subject "Goodbye". I finished my game and opened the PM, expecting my friend to tell me she was headed out of town for a week or so, and don't delete her, as she had in the past. Instead, I was informed by an unnamed sender, that my friend had been killed in a hit and run car accident, that she was greatly loved, missed, and deserved so much better.
I was stunned. Once I composed myself, I quickly sent a letter of condolence. Then I checked my friends list but she was not on it.
A lot of thoughts went through my head, like the time we met. I'd been bored, so I did what I sometimes did when bored and went to CP, jumped up on the bench, and offered the the small crowd below to go on the roof of my Harbour and down on the pier. She readily accepted. We became fast friends, as she too was a (harmless) glitcher. We toured each other's spaces and exchanged techniques and ideas.
We never became real good friends, but we were friends, meeting on occasion just to say hello and catch up. She had a real zest for Home. One of her spaces she was particularly proud of, and held well organized events there, even awarding winners with PSN cards. That was very generous of her.
I think her zest for Home was mirrored in her zest for real life, and also reflected in her ID: getupkeepongoing
So last night, shortly after receiving this notification, I had reason to go into my club list, something I rarely did. I immediately noticed her club was gone. It was then that I realized the unnamed sender had deleted her account. Just like that, it was all gone. All the rewards she had excitedly won, the new outfits she bought and tried on, the spaces she had spent so much time and energy glitching and decorating, the friendships she had cultivated over time. Gone. Like flipping a switch. Just so...final.
I'm not posting this to elicit sympathy. My sympathies go out to her good Home friends, her family, and her real life friends. I am writing this to inform the community of the loss of one of the good one's, an individual who cared and shared on Home.
I'd also like to pose a question though. What would happen to your account in the event of your untimely demise? Is there someone who would know how to notify your friends? Would you want them notified? In my case, I think I'd sit at the bottom of my friends Friend's Lists collecting dust. No one in my small household would have a clue. Maybe I should teach one of them, although if I'm off Home for more than a day my friends know something is up. How about you?
Her name is Laura, and she was my friend.
You will be missed Laura.
But thank-you for the memories.
Your friend, Dean
Shinra Executive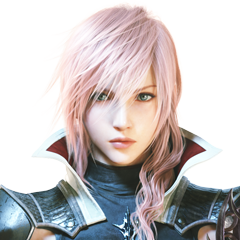 Registered: 05/22/2009
Offline
29271 posts
Sep 28, 2012
I'm so sorry Dean. Losing a loved one is hard even if they are simply friends. My heart goes out to her family who is left behind to have to deal with their loss.
Joanna
Sep 28, 2012
---

Shadow-Runner wrote:



Im not trying to discredit anyone...or cast suspicion or doubt on the situation. If in fact, there is truth here...it is a very sad revelation. It's never good to hear that a close and dear friend has passed away. Im just saying...keep in mind the possibility that maybe, just maybe...she wanted to sever all ties to the people she knew on PSN and Home. Maybe she wanted to start over, with a new name, new account and new friends. People have allegedly "faked" their deaths on Home before and have come back under different names. Im not saying this is the case...and I sincerely hope not, but unless there is some kind of soild proof or you personally knew one of her family members who can vouch for this fact...anything is possible.

---
to add to this, she could have been placed in some sort of witness protection. in which case any ties with anyone she knew would have to be severed
BEWARE OF THE SPEEDING WHITE SAUSAGE!!!!!
mercia comic here --> http://community.us.playstation.com/t5/PlayStation-Home-General/duty-to-the-spirit-mercia-comic/m-p/37428903/thread-id/1089731/highlight/false
Re: Goodbye My Friend
[ Edited ]
Oct 6, 2012
Thanks guys.
Shadow, I agree the possibility exists she just wanted to disappear, but I'm taking it at face value. As I said, I believe her account was deleted, in which case, wouldn't everything related to that account be immediately deleted? She once mentioned her boyfriend had helped her in some of her spaces, so I suspect the notification and deletion were probably his doing. DG
I Only Post Everything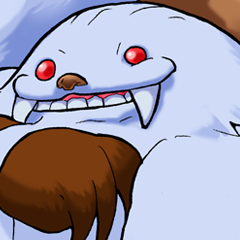 Registered: 09/18/2011
Offline
780 posts
Re: Goodbye My Friend
[ Edited ]
Sep 28, 2012
@Shadow and Digit
Please check your inboxes.
I knew laura as well, and I knew people who were very good friends with her on here. I received those messages as well (someone hopped on all of her alts and messaged everyone). I was shocked as well, especially since she has been doing very well lately. Never was too close, but we chatted every now and again and I helped her out.
I think this is a pretty good thread, since you're asking others to contribute with any similar experiences. Good on ya, mate.
Treasure Hunter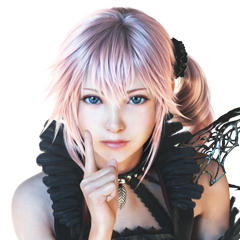 Registered: 07/04/2011
Offline
6276 posts
Sep 28, 2012
I didn't know this girl real well, however she was in a clan I was in.
We had talked before, so hearing this news myself was alarming.
I think because it's shocking the most, to get news of people dying we've talked to more then once.
Me and her never really shared any fond memories, but I do give her family my condolences and all her friends on Ps Home.
Well my brother has access to my Ps3 account, so he could inform the people on my list that I was no longer alive.
I would want my close friends notified, or at least the people I've made good memories with on here. I do have a special bond with each friend, I make. So whenever the time came, of my demise. I would at least want them to know, so they wouldn't have to worry when I never came back on.
Sep 28, 2012
Thank you for your heartfelt tribute to Laura. I never knew her, but know she will be missed. In my short time on home, it has become apparent to me how attached I have become to my Home friends. Your conversation last night about how you were notified, did lead to the question you put forth. All of us should have a plan for notifying our friends, if something happens to us. Even of it is not as serious as Laura's untimely passing, it could be a hospitizilation or just an extended leave of absence. Let your friends know if you are okay. Ask a friend or family member to message your friends, if something happens to you. Are you listening, Dean? My condolences to all who knew and cared about Laura.