Reply
Topic Options
Mark Topic as New

Mark Topic as Read

Float this Topic for Current User

Bookmark

Subscribe
Highlighted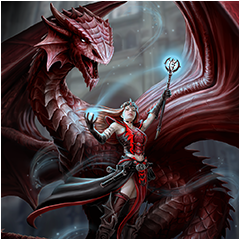 Offline
Re: [GUIDE] Lockwood Gift Machine!
Re-post of a comparison of the engagement rings in the Lockwood Store and Lockwood Gift Machine I posted about a week and a half ago in LFR:
StephieRawks wrote:

So, lately I've been wondering about the different engagement rings available from Lockwood. I got the original engagement ring on day 1, and a couple weeks later they re-released it in a bundle with diamond earrings for the same price ($0.49). I never re-purchased the ring with earrings because I was annoyed that they would do that so soon after I bought the ring itself. I suppose $0.49 for the earrings alone aren't such a bad price though, so I may end up buying it someday anyway.

Fast forward to around Valentine's Day this year, the Lockwood Gift Machine releases 2 more engagement rings. The gold engagement ring is 128 tokens, which would require you to buy $1.98 worth of tokens. The platinum ring is 256 tokens, which would require you to buy $3.96 worth of tokens. I was curious if they were the same design as the rings in the regular Lockwood store, so I bought the cheaper gold ring from the Gift Machine to find out. Here's a comparison of the Lockwood store animated diamond engagement ring (top) and the Lockwood Gift Machine animated gold engagement ring (bottom):

As you can see, the $0.49 ring from the regular Lockwood store is a 3-stone ring of a more realistic size, and the ring from the Gift Machine has 1 HUGE stone. Also, the gold band isn't very noticable at all. Even if you prefer white gold and platinum to yellow gold, I'd still recommend getting the yellow gold ring anyway and saving yourself (or whoever gives it to you) a couple bucks. Even if another user sits on the floor and uses their camera to zoom, as I did to take these pics, you still can't really tell it's yellow gold. 

Anyhoo, I just thought I'd post it in case anyone else was curious like I was. Ultimately, it's your decision if you prefer a subtle, realistic ring or one that's so huge and noticable it practically beats away other would-be virtual suitors with a stick...and how much/whose money you want to pay for it! Here are a couple more pics of the Lockwood Gift Machine animated gold engagement ring: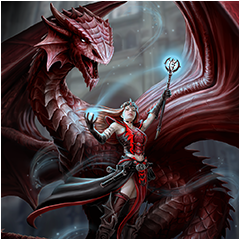 Offline
Re: [GUIDE] Lockwood Gift Machine!
A few other relatively new Gift Machine items:
Dusky Green Rug: 64 tokens
(Also available in Dusky Blue, Cowboy (purple) and Red Patterned: 64 tokens each)
Gumball Dispenser: 64 tokens
Ice Cream Sundae: 32 tokens
Strawberry Milkshake: 16 tokens
(Milkshake also available in Chocolate and Banana: 16 tokens each)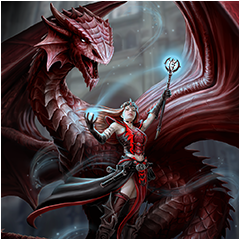 Offline
Re: [GUIDE] Lockwood Gift Machine!
Re-post of DiamondDust816's post of the Heart-shaped Sunglasses - female only (16), Platinum Engagement Ring - m/f (256), Heart Candle (64), Valentine's Cupcakes on a Tiered Cake Stand (64), and Chocolate Hearts Gift Box (64), originally posted in LFR.
Click here to "Like" DD's post: http://community.us.playstation.com/message/36304699#36304699
DiamondDust816 wrote:

Hello ladies, it seems lockwood has updated their gift machine once more with some new stuff. Seems to be mostly furniture items, however, there is this new pair of heart shaped glasses that my secret admirer has sent me and I am in love 

Thank you my secret admirer! 


_________________________________________________________________________________

And they even glow in the dark!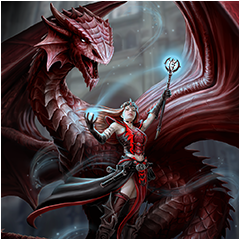 Offline
Re: [GUIDE] Lockwood Gift Machine!
Re-post from the Ladies Fashion Runway of some of the new clutch purses added yesterday! This week's update:
64 tokens:
Blue Feather Clutch Purse (f)
Orange Heart Clutch Purse (f)
Deep Red Clutch Purse (f)
Kerblam Owl Floor Lamp
Chubby Pigeon Floor Lamp
Pink Flame Floor Lamp
128 tokens:
Teaset
Jack-in-a-Box
256 tokens:
Ellie the Carousel Horse (chair)
StephieRawks wrote:

Lookie, new clutch purses in the Lockwood Gift Machine! They're 64 tokens each and there are 3 designs. Pictured here are Blue Feathers and Deep Red, but there is also a red one with orange hearts.

 
Re: [GUIDE] Lockwood Gift Machine!
good job Stephie! you take great pics!
Offline
PhlebiacMendax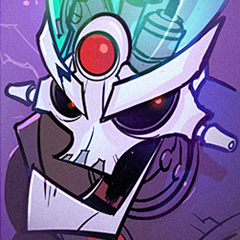 Offline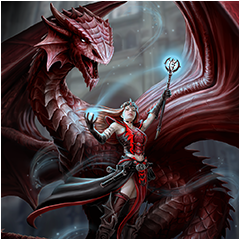 Offline
Re: [GUIDE] Lockwood Gift Machine!
Quoting myself from the Breast Cancer Awareness Month thread:
StephieRawks wrote:

I would really love it if Lockwood were to release BCAM items in both their regular store AND in the Lockwood Gift Machine. Lockwood is in the unique position to offer both regular-priced clothing for us to buy for ourselves AND low-cost items in their Gift Machine that we can send to lots of our friends. For example: If Lockwood released a pink BCAM wristband for 16 tokens, I could send that wristband to all 100 people on my friends list for about $16 in token bundles! Granted, not everyone on my list uses Home and some of them who do will probably recieve it from other people first, but you see the potential.
LockwoodVoice, please work your dev-magic and make this happen! I really appreciate your generosity in giving free Gift Machine items the PS Home community. Please consider making low-cost Gift Machine items and donating the proceeds or even a portion of the proceeds to a reputable cancer-related charity! If you release 16-token or 32-token items that benefit breast cancer-related charities, I promise to buy a ton of them, and I know other people will too!