Reply
Topic Options
Mark Topic as New

Mark Topic as Read

Float this Topic for Current User

Bookmark

Subscribe
Highlighted
For your consideration( lol) Music to repair servers by
[ Edited ]
5 replies 161 views Edited Jun 12, 2013
I am old,lol. When I was young, everytime my local tv channels( there were only 3 at the time o_O) went down they played this( not my stations,lol):

Thanks Asuka424 for the Signature
Uncharted Territory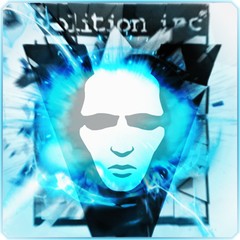 Registered: 04/17/2011
Offline
1157 posts
Re: For your consideration( lol) Music to repair servers by
Jun 12, 2013
Ok. Here is some good old fashioned plate spinning music. Or the music they would play with that Bear on Late Night with Conan O'Brien. Both are like repairing servers.
Here's symbols to copy & paste into your friends list comment. ℡ № ª
⇒⇔ ¹ ² ³ ® ™ ‰ © ½ ¼ ¾ ←↑→↓ψ † ‡ ※♪♭♯★ ☆▲▼△▽◆ ◇ ○ ◎ ● ■ □ 回 〓 √∞♂♀ 웃 유
Ω ①②③④⑤⑥⑦⑧⑨⑩⑪⑫⑬⑭⑮⑯⑰⑱⑲⑳ ㎎ ㎏ ㎜ ㎝ ㎞ ㎡ ㏄ ≒ Æ æ η α β ε α₩£ ≡ » « ¶ † εïз ∵
∴ #'〈 〉《 》「」『 』【 】〔 〕ミ 彡 ッ シ!#@ $ %
&()*+,-./0123456789:;<=>?ABCDEFGHIJKLMNOPQRSTUVWXYZabcdefghijklmnopqrstuvwxyz[\
]^_`{|}~¢£ㄻ ㄼ ㄽ ㄾ ㄿ ㅁ ㅂ ㅄ ㅅ ㅆ ㅇ ㅈ ㅊ ㅋ ㅌ ㅍ ㅎㄱ 을 ㄺ卍∃⊥ ∀ Ξ Σ Π 文 ≒≠ ≡≦
≧ⅠⅡⅢ Ⅳ Ⅴ Ⅵ Ⅶ Ⅷ Ⅸ Ⅹ ⅰ ⅱ ⅲ ⅳ ⅴ ⅵ ⅶ ⅷ ⅸ ⅹ¬ ̄ ±∂∩∀∇∠∧∨∩∪∫∬⊂⊃⊥⊿⌒─│┌┐└┘├┤┬┴┼─
━│┃┌┏ ┐┓└┗ ┘┛├┝┠┣ ┤┥┨┫┬ ┯ ┰ ┳ ┴ ┷ ┸ ┻ ┼ ┿ ╂ ╋