Reply
Topic Options
Mark Topic as New

Mark Topic as Read

Float this Topic for Current User

Bookmark

Subscribe
Highlighted
Re: February 2014 Suggestions Thread
Avatar Wearable Movie/Comic Book Costumes in Home
When we get licensed movie or comic book costumes, once in a while it would nice if they were just that: costumes, rather than only avatars.
I always thought that it would have looked cool if the Alien "costume" that we had in Home would have been released as an actual costume that our avatars would wear. I thought it would have been interesting seeing aliens running around with frumpy bodies, short, tall, fat, thin and big busted. Just as we would be if we wore such a costume in real life.
This way even if we had the same costume on, we wouldn't look exactly alike. We'd all look different - as individuals.
The way you play the game is the way you live your life.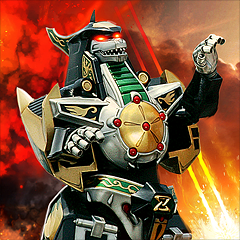 Offline
Re: February 2014 Suggestions Thread
[ Edited ]
Re: February 2014 Suggestions Thread
Another seperate issue I'd like to address is: I'd like more connected spaces (like how your personal space used to connect to central plaza and that connected to the bowling alley). You should be able to travel to virtually evey space just by walking.
~ Regards, ~
~ Schalos ~
Re: February 2014 Suggestions Thread
I second DrBarty's suggestion for Kigurumi-style Costume Pyjamas.
The closest thing I've seen on Home are from SCEJ with the Chinese Zodiac Costumes:
It'd be nice if we could get those in our region somehow, or any other SCEJ items.. for example the cute sweater outfits:
Re: February 2014 Suggestions Thread
It Would be cool to have cars that travel on like virtual roads to the different spaces in local spaces but not personal but just to only your friends who can travel to your spaces when invited , they could either show up there instantly in your virtual spaces driveways or choose to manually drive there
Re: February 2014 Suggestions Thread
Maybe a good idea to make Dance dance revolution (the konami penthouse game) a personal space active item that can be used to be online like the one in the penthouse so points and scores do add up to leaderboards.
-especially now with all the freezing going on.
Stan: So we're just gonna let other kids decide which game system we all play on? What would they do on Game of Thrones? What would they do when things look their darkest?

Re: February 2014 Suggestions Thread
Add new hairstyles like a frohawk, a fade, a blowout, add some snapbacks, strapbacks, fitted hats. Add a locomotion that follows you around and plays music from your ps3. Bring central plaza back as a personal space, clubhouse (or public space)