Reply
Topic Options
Mark Topic as New

Mark Topic as Read

Float this Topic for Current User

Bookmark

Subscribe
Highlighted
Re: February 2013 Suggestions!
Re: February 2013 Suggestions!
Re: February 2013 Suggestions!
Avatar Wearable Costumes in Home
When we get licensed movie or comic book costumes, once in a while it would nice if they were just that: costumes, rather than only avatars.
I always thought that it would have looked cool if the Alien "costume" that we had in Home would have been released as an actual costume that our avatars would wear. I thought it would have been interesting seeing aliens running around with frumpy bodies, short, tall, fat, thin and big busted. Just as we would be if we wore such a costume in real life.
This way even if we had the same costume on, we wouldn't look exactly alike. We'd all look different - as individuals.
The way you play the game is the way you live your life.


Re: February 2013 Suggestions!
[ Edited ]
I would like an option of being able to view the outfit of an avatar before choosing it.
Just being able to view the head is of no use.
My suggestion is to choose an avatar, then press the triangle button to bring up a full size view. If you don't want it, then hit the circle button to return to the main screen of avatars. If you want that avatar then hit the square button to choose it.
Should be simple enough to use.
This is in the screen where you can view all your saved avatars.
As it is now, you can view them, but only see their heads, and you have to load one to see what they are wearing. Then if you don't want it, you have to go back in to view them and choose another avatar.


If we took just five minutes, to recognize each others beauty, instead of attacking each other for our differences .............
Ellen Page
Re: February 2013 Suggestions!
The Pool hall / Bowling alley as a personal space, or atleast have the lanes & tables in there available for purchase,.. Preferably the older versions of both but I suppose the 1s in there currently would be acceptable. I combed through the Jan. Suggestion thread & counted the posts & kudos asking for this & the total was 40! If the forum is only a small percentage of the entire Home community imagine how much this number would explode if the whole community used the forum. It's odviously a money maker so why ignore it?
Re: February 2013 Suggestions!
Walking Dead Survival Instinct is coming out. People LOVE The Walking Dead, and the main playable character is Daryl.

So this would be the perfect shot.



1. His vest you can see on the cover.

2. The Walking Dead posters, and furniture based off it.

3. A few Walking Dead shirts.

4. Daryl's Crossbow.


These would be amazing picks for a sponsor idea.




Re: February 2013 Suggestions!
TJMVoyager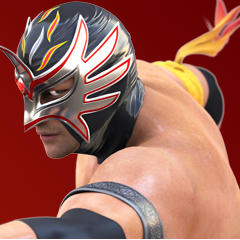 Offline
Re: February 2013 Suggestions!
I would also like to see them add the option to buy our friends stuff from any store.
Also the option to buy our friends Lockwood Gift Machine tokens.