Reply
Topic Options
Mark Topic as New

Mark Topic as Read

Float this Topic for Current User

Bookmark

Subscribe
Highlighted
Re: February 2013 Suggestions!
More clothing items that can be customized when we change our hair colors. ie: The bushido armor and the Kuma bear head from Juggernaut's mini-bots.
Re: February 2013 Suggestions!
Why are we still dealing with, "too close" rule. We should be able to sit down no matter how far away, we are to the walls.
For example: The table and chair rewards from the Valentine Days event. You have to sit damnnnn far away and it doesn't even look right but in the public space, you got it the way it should be.
You suppose to be close to the one you love but how could you when you can't even get close up to the table. Please, take the limit off and re adjust it please.
It is rather annoying we still can't sit correctly at our tables and desks, etc.
Re: February 2013 Suggestions!
I suggest that we have whole dining room or kitchen tables made with food and placesettings included. Or have them baked into some (not all) future applicable personal spaces. This would cut down on us using item slots to decorate our apartments/homes.
The way you play the game is the way you live your life.


Re: February 2013 Suggestions!
Some kind of "PS+ status" based on time spent on home.
PS+ worth it's cost, but not for hardcore hommies.
If someone spend a lot of time on home they are pretty much sure to cross that "penny gap", start spending money. We all know where this lead
Could be a set base amount of time. Coupled with a time/30 days. With a way to track time spent for said "PS+ status owner"
This way you reward Homes whales and keep PS+ buyers happpy.
Freedom is not the power to say no.
Real freedom is the power to say yes.
6EQUJ5 Do you copy?
co-founder
The Black Hat Squad/Black Hat Squadron/Novus Black Hats
Novus international elite force
Black Hats website
Black Hats on Facebook
Re: February 2013 Suggestions!
Why can't the NAMCO video arcade cabinets be PLAYED on HOME instead getting disconnected, each time we play PAC-MAN, DIG DUG, etc.
Please LINK those NAMCO machines into HOME.
Re: February 2013 Suggestions!
How about some support for the Move?
I'm not sure what freebies could be done for the Move in Home, but some things that come to mind would be; making a lariat- this would make owning the horse/unicorn mounts more fun, being able to just do a lariat though it wouldn't actually do anything. Also how about something like a band, a guitar & bass simulation might work well, a drum set might work well with some thought. Other animations like drinking & eating come to mind also, I think there's more possibilties like exercising with a jump-rope simulation.
nataliealexsis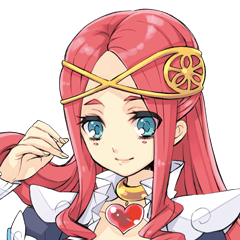 Offline
Re: February 2013 Suggestions!
A cabin on a cruise ship. The cabins could be divided into classes with a entities as such
A. Stewage Class (free)
A 1 room suite with 1bed bathroom and mini kitchen
B. Family Class
A 2 room suite (2ppl could share) 2 doublebeds bathroom mini kitchen living room 2 TVs a wet bar and balcony
C. First Class
A 4 room suite with amentites
A complimentary bathrobe his/her
B complimentary monogramed towels n facerags
C fully stocked minibar
D full size modern kitchen with all appliances
E a full sized bathroom with all neccesary accomendations plus a whirlpool bathtub
F gambling machine, pool table and air hockey table
G full size dinning room with breakfastbar and center island
H several gambling machines throughout
I closets that display up to 7 outfits his/hers
J. 1 king size locomotion waterbed
K. A280' inch flatscreen in living room
L. A full size terrace with a table with 6 chairs
M. 2 ppl can share a cabin
Here's how it works to be in family class u must spend 100.00 monthly n pay 10.00 to family class club per month
To be in first class you must spend 200.00 monthly and 25.00 monthly to first class club