Reply
Topic Options
Mark Topic as New

Mark Topic as Read

Float this Topic for Current User

Bookmark

Subscribe
buckallmighty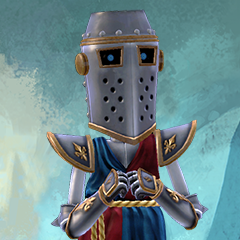 Offline
Re: February 2013 Suggestions!
Absolutely nothing. Seriously.. please take at least one week out of this month to fix the items we already own. And to make sure all t's are crossed and i's are dotted before you release 1.75.
And please dont take this as a complaint, its just constructive criticism. You guys and gals in development and moderation are doing great your just pushing things out to fast. And when you rush things they end up feeling cheap and outdated.

Re: February 2013 Suggestions!
Since we've been getting more clubhouse skins, I'd like to see some dedicated to the interests of the users (community) of Home. Certainly we can decorate the current clubhouse to reflect our interests, but having a variety of clubhouse styles is overdue.
I would like to see clubhouse skins dedicated to the following:
Miscelaneous collectors
Comic book collectors
Books and mystery buffs
Hunting
Fishing
Movie collecting
Sewing...
There are many types of clubhouses that can be designed, and I know that SCE/SCEA can't cater to all tastes. But a few different styles of clubhouses would be awesome with different furniture and building shapes.
The newer clubhouses can allow the owner of the club to "gift" members (similar to Lockwood's Gift Machine) with clothes or items specific to the clubhouse that will reflect the club's theme. Basically member's only items that may or not be recalled once a person leaves.
Also as part of the description, include instructions on how to retrieve or initiate the use of clubhouse skins by every Developer.

I hope to see more clubhouses based on hobbies soon. I think it is now the time for this to happen.
The way you play the game is the way you live your life.


Re: February 2013 Suggestions!
The Pool hall / Bowling alley as a personal space, or atleast have the lanes & tables in there available for purchase,.. Preferably the older versions of both but I suppose the 1s in there currently would be acceptable. I combed through the Jan. Suggestion thread & counted the posts & kudos asking for this & the total was 40! If the forum is only a small percentage of the entire Home community imagine how much this number would explode if the whole community used the forum. It's odviously a money maker so why ignore it?
Re: February 2013 Suggestions!
i really like the idea of a resale shop...or even the items we do not want anymore..to sale them back at half the price we paid of course...or maybe half credit..we will still spend the money..
also...
i would like to see my female avi in casual mode tapping her right foot and arms crossed..waiting...and waiting..and waiting... i can see this ..lol
Re: February 2013 Suggestions!
Please can we have dresses that only come under the 'tops' tile, so it allows us to choose what legwear to use.
And, please can you release a selection of hosiery to wear with the dresses so that we can wear shoes as well. You did recently release some stockings with the peach dress so similar to that would be nice.
DigitalLeisure's ladies leaderboard jackets are good example to show how its nice to have the choice of what legwear to wear.
Their jacket and attached skirt can be worn with bare legs (by wearing white bikini bottoms)..
.
Or with stockings (these being the halloween stockings from the 2010 event).
Thankyou.
Re: February 2013 Suggestions!
Please could you release this hairstyle to us...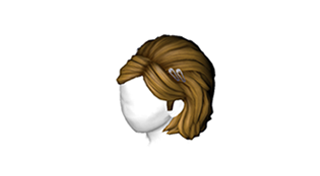 It was one of the Wardrobe Wars prizes, I entered so many times and tried so hard to win it and was really disapointed I didnt get the luck I needed, and would love the opportunity to purchase it if you would add it to Shears.
Thanyou
Re: February 2013 Suggestions!
Please can you consider bringing in an 'Invisibility' function, which would be similar to the current 'ignore' function when being harassed, but would make BOTH parties invisible to each other.
The current 'ignore' feature in certain situations (ie on the floaties in the Glittering Sands Beach) isn't sufficient in pushing them away from us, and at times they have been driving users away from the beach. An invisibility option would eliminate this problem completely (as long as BOTH parties became invisible to each other).
Thankyou