Reply
Topic Options
Mark Topic as New

Mark Topic as Read

Float this Topic for Current User

Bookmark

Subscribe
Highlighted
February 2013 Suggestions!
[ Edited ]
299 replies 1886 views Edited Feb 5, 2013
Hey Home Community,
Groundhog's Day has come and gone, same with the SuperBowl (quite the disappointment for us on the west coast, especially in my city!), but the Suggestions must go on!
Let me get down to business—
Helpful hints to post the best suggestions:
1) Your top Virtual Item requests from games or general items. A Virtual Item is pretty much anything in Home you can own (clothing, figurines, furniture, etc.) but cannot live in (like Personal Spaces).
2) Visual aids AKA screenshots! If you can find a screenshot of what you want, please include these! That old saying, "A picture is worth 1000 words," could not be truer. You all do a great job. Keep throwing suggestions and pics our way!

 Thanks in advance for collecting images, reference art, etc. to best illustrate just what you're talking about.


P.S.: If you are new to these forums (or just new to this process), check last month's thread to see how your fellow community members submit their requests.
P.P.S.: Continuing the effort to keep this thread tidy, please refrain from making commentary about other suggestions in this thread. Simply copy/paste and begin another thread to start a conversation about a particular item, suggestion, concept or idea.
Re: February 2013 Suggestions!
Feb 5, 2013
MY LIST
Game related costumes/events
APARTMENTS
LOCOMOTION
COMPANIONS
CLOTHES
That's all for now.
Who Are The Playstation MVPs? | Playstation MVPs Terms & Conditions

Motivated. Vigilant. Passionate
Shinra Executive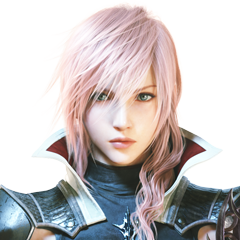 Registered: 05/22/2009
Offline
29271 posts
GlassWalls
PlayStation Community Manager (Retired)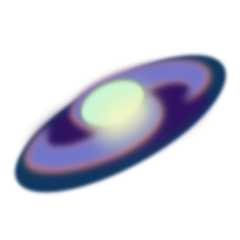 Registered: 04/20/2009
Offline
2875 posts
Re: February 2013 Suggestions!
Feb 5, 2013
We have earned quite a few trophies in Home these past few years. Unfortunately the shelves we have cannot accommodate all of them due to their sizes and the sizes of the trophies themselves.
I recommend having a complimentary Home Trophy Room given to every Home user, in addition to the Harbor Studio Apartment. This room would have shelves up and down the walls to hold 100 trophies no matter what their sizes are. Many of us will have the same trophies, but some will have rare ones that can no longer be attained due to spaces having been removed or events that are no longer active.
I think some of us would like to show off those rare trophies along with the rest. It would be nice if we had that Home Trophy Room with shelves designed for all of them. Have baked in furniture for sitting around in while we chat about how we earned the trophies.
I hope having a Home Trophy Room for trophies won in Home makes some kind of sense.
The way you play the game is the way you live your life.


chicagotops
Uncharted Territory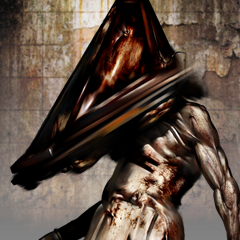 Registered: 10/30/2011
Offline
1729 posts
Re: February 2013 Suggestions!
Feb 5, 2013
Cocktail martini Olive and all.. neon light wall item.
Heart rug. Big in size!
big cookie rug!
and big rectangle rainbow rug.
Home needs real life themes in personal spaces.
We all want cozy homes and houses.
and more silent hill!
My robbie companion..
- Restless Dreams.
Re: February 2013 Suggestions!
Feb 5, 2013
An active item that lets you kiss someone.
Maybe for Valentines Day.
Skype: Altyconnection
Twitter: Soulycon
PSN: Soulycon
YouTube: Ashatote
Gaia Online: Buttsexy

Re: February 2013 Suggestions!
Feb 5, 2013
---

Ledis15 wrote:


LOCOMOTION

---
I'll second this. I could see it being very popular
Who WERE The Playstation MVPs? | About Us | GT6 Monday Night Racing
Find me: Twitter | Google+ | YouTube | Twitch.tv | Sig by Bambi-01us

Re: February 2013 Suggestions!
Feb 5, 2013
The following suggestions are about Lockwood
Mount / Dismount Option Wanted
Please for the love of FSM no dumb jokes about this! I just want to switch between the 2 without going back into inventory.
Improve Mechjets & Panthabots when compared to Konami Full Body Outfits
Fix the broken necks
They should at least have more Unique Animations at $9.99 than Konami's Full Body Outfits that are cheaper.
A Panthabots Unique Animation being to Permanently close the Mouth so I don't have to look at those "I Robot" like faces.
A Panthabots Unique Animation being to Constantly Staff Twirl
A Panthabots Animation being any Tail Movement
A Mechjets Unique Animation being Missile Firing
Being able to run without Transforming
A Mechjets Unique Animation to Transform into a Hovering Jet then Fly around without transforming back till that Unique Animation Button was press again.
A Panthabots Unique Animation to Transform into Panther / Sabre Tooth Form then run around without transforming back till that Unique Animation Button was press again.
Lockwood can be capable of doing this but so far haven't. Konami has done this & for less.
Comparing Panthabots to Werebats First Thread I stated the issues I found in a comparison.
[POLL Feedback Thread] Panthabots My rating after Lockwood refused to respond.
The Jewel of the Skies feedback and something else! My asking LKWD_Tim & never getting a response, In fact he hasn't posted there since.
I'm probably going to continue to talk about this till they're improved. Not that I have some hate for Lockwood, but I refuse to have my items be labeled Rip Offs when I know they can be so much more than what they've offered.