Reply
Topic Options
Mark Topic as New

Mark Topic as Read

Float this Topic for Current User

Bookmark

Subscribe
Highlighted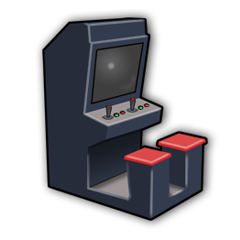 Offline
Re: [Event] Art-Cade: (A SeaClyff Retreat Mural Artists Gallery) [Sat, 10/12/2013 9PM EST / 6PM PST]
[ Edited ]
---

DarthGranny wrote:


I keep staring at the FF14 disk on my desk and wishing there were 30 hours in a day and 9 days in the week!

---
I definitely hear you on that. Time flys by way too quickly these days. There is never enough time and never enough sleep, lol. Been pulling all nighter syndrome lately
Re: [Event] Art-Cade: (A SeaClyff Retreat Mural Artists Gallery) [Sat, 10/12/2013 9PM EST / 6PM PST]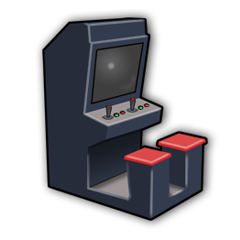 Offline
Re: [Event] Art-Cade: (A SeaClyff Retreat Mural Artists Gallery) [Sat, 10/12/2013 9PM EST / 6PM PST]
Just a friendly reminder, our event will be starting at 9:00 PM tomorrow for all who plan on showing up. Make sure you send a club request to LRs Dojo of Illusions to get in. We will be using the clubhouse as a gathering spot and we will take you group by group to the Personal Space from there. We look forward to seeing you all tomorrow night :-)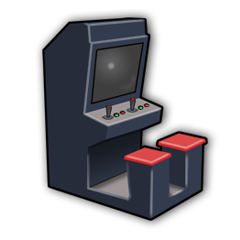 Offline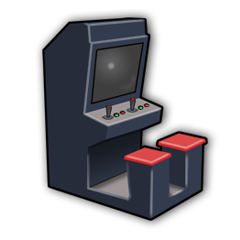 Offline
Re: [Event] Art-Cade: (A SeaClyff Retreat Mural Artists Gallery) [Sat, 10/12/2013 9PM EST / 6PM PST]
Hi folks. Art-Cade will start in about an hour. Send your Join Club Requests to LRs Dojo of Illusions to attend. The event will start at 9:00 PM Eastern / 6:00 PM Pacific
GameMechanics Offline
Re: [Event] Art-Cade: (A SeaClyff Retreat Mural Artists Gallery) [Sat, 10/12/2013 9PM EST / 6PM PST]
Wow! What a great event. I loved seeing all the different pieces you all created. The diversity shows you are far from one hit wonders. I cannot wait to see what you come up with next.
And a big thanks to Lord_Rinja for setting up the place and organizing the event. We were glad our SeaClyff space could provide the backdrop for such a great event.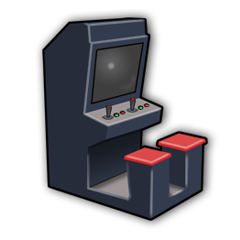 Offline
Re: [Event] Art-Cade: (A SeaClyff Retreat Mural Artists Gallery) [Sat, 10/12/2013 9PM EST / 6PM PST]
I want to thank everyone for showing up to Art-Cade. You were a great audience and thank you for all of your compliments and well wishes. Once again, I would like to thank Dana Stewart and Michael Goss for handing in their works. The gallery was greatly diversified because your talent. Also, Dana thanks for hosting this event with me. Having your insight with you pieces definitely helps us understand why you create such excellent work. Also, I would like to thank Game Mechanics (John and Mike) for creating an incredible backdrop for the museum our pieces were featured in and for accepting our work for his space. Its guys like you that make Home a place we want to come back back to.
Offline
Re: [Event] Art-Cade: (A SeaClyff Retreat Mural Artists Gallery) [Sat, 10/12/2013 9PM EST / 6PM PST]
Re: [Event] Art-Cade: (A SeaClyff Retreat Mural Artists Gallery) [Sat, 10/12/2013 9PM EST / 6PM PST]