Reply
Topic Options
Mark Topic as New

Mark Topic as Read

Float this Topic for Current User

Bookmark

Subscribe
Highlighted
[EU]Playstation Home update
7 replies 586 views Edited Jul 16, 2013
PlayStation Home update: Home will briefly be offline from 8.00 a.m. BST on Wednesday 17th July for routine maintenance. Here's what to expect after the update…
VEEMEE
Summer Sale
Check out the great savings you can make with Week 3 of VEEMEE's Summer Sale for Home. This week there are 2 massive bundles of clothing, for both men and women. Bring out the animal in you with the large selection of animal Tops and Tails; from a proud Lion to an adorable Squirrel. A fan of Monty Python? Then be sure to check out the collection of Holy Grail outfits for men!
Personal Dining Experience
Invite your friends over for a great meal with the new Personal Dining Experience. Indulge on a number of courses with 2, 4, 6 or 10 friends and earn rewards for doing so!
3D Printer
Being ridiculed by friends for your choice of modern steed? Feeling uninspired with traditional walking? Show them who's boss with the fantastic new Velociracer locomotion and the Mechanical Angel Wings locomotion; just two of the new items available from the 3D Printer.
Wrangler
Check out the latest additions to the Wrangler collection this week. Celebrate the summer sun with the Pattern Shirt & Summer Spirit T-Shirt combo for men or let your skin breath with the Dolly Tank Top for women.
inVerse
This week brings a new selection of stylish footwear from VEEMEE's inVerse Sneakers collection. With the update is a collection of lace less shoes in a variety of colours for both men and women.
Billabong
Visit the Billabong Store this week for a great selection of new clothing releases. Surf it up with the Kelly Green Board Shorts for men or work that tan with the Sammy Halter Aquamarine bikini top and bottom for women.
MyBathroom
This week there is a new range of MyBathroom furniture. Wash away your troubles with a shower unit and bathtub, freshen up using either the single or double sink unit.
Konami - Club Luminosity Personal Space
Konami present Club Luminosity, the ultimate place to share your love of all things neon. Throw some shapes on one of the light up dancefloors, and lighten the place up with a range of glowing furniture including speakers, sofas, stools, turntables, cocktail glasses and more.
Lockwood
Pinafore dress
Got a formal event to attend? Whatever the occasion, Lockwood shows you different ways to style the delightful and versatile pinafore dress! Dress it up or dress it down, give your friends the perfect summer staple for their wardrobe – all exclusive to the Lockwood Gift Machine.
Hi Tops
Some things never get old, and when they do, they're really just crying out for a re-imagining! Lockwood have revisited some oldies (but goodies) and jazzed them up for summer 2013! Animated hi-tops are back, but this time they're only for the ladies.
Digital Leisure - Casino
The Casino's next All Game Tier Reward is now available for everyone to win! All you have to do is level up to Tier 7 in every single game and you'll be rewarded with the Playing Card Outfit. The guys will get to be the ace of spades, and the girls get to be the ace of hearts. Harness the power of lady luck and these outfits can be yours in no time!
Granzella
Baseball locomotion Items and Uniforms
With these locomotion items and baseball uniforms, you can now pretend to play baseball! The Pitcher, Catcher, and Batter locomotion items are available in a 3-piece set deal. In addition, you can enjoy some baseball Uniforms!
Cool Punk Fashions
Extremely cool punk fashions are here! Two shirt types, collared dress shirt and damaged t-shirt, are included. A perfect complement to the set is the punk hairstyles, a short punk style for men, and a long side-swept hairstyle for women.
*Hairstyles are sold separately from these sets.
Atom Republic
The Discotheque personal space and clubhouse have been updated: they now contain a DJ booth to control the music volume. You can crank up the music to the maximum level, or even turn it off completely! You can now also get five lightspeeders vehicles in one great value bundle at €9.99 / £7.99.
Other updates
Mmm, bamboo! No one can resist the cuddly panda bear. If you prefer a creature from another world, or perhaps even another dimension, really get into character with this detailed reptilian outfit. There are other updates to Threads and Alter Ego including a classic Rockabilly dress, designer purses, and a sexy ninja costume.
That's all for now. See you in PlayStation Home!
Re: [EU]Playstation Home update
Jul 16, 2013
Legendary_Vicki
Keyblade Wielder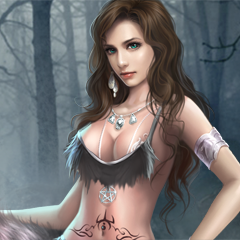 Registered: 05/30/2012
Offline
5457 posts
Re: [EU]Playstation Home update
Jul 16, 2013
I like the VeeMee dining tables, I just hope they don't use up too many slots.
And why do they have to be dark wood, I hope they do a lighter word version as well
King_xO-AsSaSSin
Treasure Hunter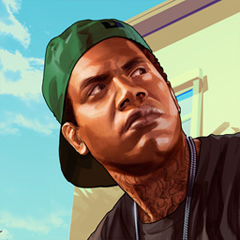 Registered: 08/18/2012
Offline
4550 posts
Re: [EU]Playstation Home update
Jul 16, 2013
Awesome update EU Home has for this week and I am especially looking forward to getting a tyranosaurus rex riding buddy from the 3D Printer to maw and crunch down.
Playstation Telephone Hours:
Monday-Friday 8:00am-8:00pm PST (Closed on Saturdays & Sundays)
Customer Service
- 1-800-345-7669
Account and Billing Support
- 1-877-971-7669
Sony Rewards
- 1-888-715-7669