Reply
Topic Options
Mark Topic as New

Mark Topic as Read

Float this Topic for Current User

Bookmark

Subscribe
Highlighted
EU Blog Update - VEEMEE Skatepark, Puppeteer + More
[ Edited ]
52 replies 1171 views Edited Sep 10, 2013
link: http://community.eu.playstation.com/t5/PlayStation-Home-General/PlayStatio-n-Home-Scheduled-Maintena...
Home will briefly be offline from 8.00 a.m. BST on Wednesday 11th September for routine maintenance. Here's what to expect after the update…
nDreams - Aurora 1.8
The mysterious floating archipelago Aurora is ready for its next transformation and with it are two brand new rewards to be one. As well as that there is a revamped community area with the Orb Runner scoreboards there for all to see! You will also notice a new island that houses the Gateway, the best way to keep up to date with amazing new nDreams products.
BoxBeats Nature & Classical
There are two new BoxBeats music systems being released this week and they are perfect for those who love to relax. One has a collection of beautiful classical music tracks while the other includes relaxing sounds taken from the world around us.
Granzella – Wolfman
The women's Cat-style Set includes a tube top, frilly mini skirt, hand warmers, high heels, and cat ears. The men's Wolf-style Set comes with a top, bottom, hand warmers, boots and wolf ears. With the seductive charm of the Cat-style Set or the devil-may-care attitude of the Wolf-style Set, all eyes will be on you, wherever you go!
Hellfire Games - Moodies
Express yourself with the Moodies series! This week, float on cloud nine with your own personal Mood Cloud that transforms to fit any mood. Change your status to Happy, Sad, Angry, or Confused to show off each custom animation, including your own personal cloud mount!
Juggernaut Games – Culinary Adventure Pack
New from Juggernaut Games - the Culinary Adventure Pack is the perfect bundle for any home cook! Cook up some delicious treats for your friends with the Chef's oven or the BBQ grill. The bundle includes 20 interactive pieces of cookware and a variety of culinary uniforms for both men and women.
VEEMEE
Acorn Meadows Park
Take a walk over to the far side of the lake and you'll find the all new Acorns Meadows Skate Park; a plywood and concrete playground temple to the gods of the adrenaline rush. Access to the skate park is granted by purchasing any one of six skateboard locomotion items, each board sporting a unique graphic and trick move.
Element
VEEMEE are proud to announce the launch of the skateboard lifestyle brand Element in Home. Over the next few months a wide selection of clothing will be released. But it's not just clothing. There will also be a range of official Element Skateboard locomotion items!
Centaurs
Galloping straight from the depths of Greek Mythology and right onto your console! VEEMEE are pleased to bring you Centaur locomotions. There are a variety of colours and patterns to choose from; zebra, Quagga, Cream, Brown, Black. What better way to unleash your wild side than with these Centaur locomotion items.
The Jam Jar Boutique
This week JAM Games bring you a new apartment and furniture bundles. The 'Jam Jar' boutique was established in the 1940's as THE place to go. Discover the opulence and grandeur of this by gone era in a building rescued and restored to its rightful glory! Whether you decide to return it to its full boutique status, use its exquisite detail as a backdrop for a gallery or as the venue of the latest fashion event!
Codeglue – Magic Sparkles
Add a touch of magic with this new collection of dresses by Codeglue and Home user Dani! These sparkling dresses come in a short and a long version and will be available in 6 colours. You can complement the outfits with elegant high heel shoes and/or stylish bracelets.
Diablo III - The Witch Doctor and Barbarian
Show your Diablo III pride with these authentic character costumes: Barbarian or Witch Doctor! Check back next week for even more costumes straight from Diablo III!
Ratchet and Clank Ultimate Bundle
Show your love for your favourite Lombax and robot with the Ratchet and Clank Ultimate Bundle for PS Home. This massive collection includes the Ratchet and Clank apartment, Ratchet costumes and Dr Nefarious' helmet for male and female, plus over 20 ornaments and figurines. Save over 50% with this great value bundle.
Play Puppeteer!
Come and find out if you are photogenic, with the new Puppeteer game in Home Square. We have created our very own Puppeteer stage, to mark the release of the game. Collect your unique rewards over three consecutive days and take part in our photo competition. More details to follow on the forums and at @PSHOMEEU
That's all for now. See you in PlayStation Home!
Who Are The Playstation MVPs? | Playstation MVPs Terms & Conditions

Motivated. Vigilant. Passionate
Treasure Hunter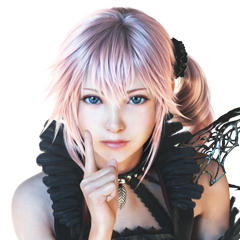 Registered: 07/04/2011
Offline
6276 posts
Tempest_Fire
PlayStation Community Manager (Retired)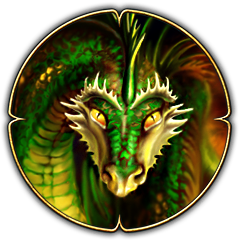 Registered: 11/02/2010
Offline
4738 posts
Re: EU Blog Update - VEEMEE Skatepark, Puppeteer + More
Sep 10, 2013
---

TDBWID wrote:
PLEASE tell me we're also getting Element items

---
K. You're also getting Element items.
Tempest_Fire
Ex-PlayStation Network Senior Community Manager
Sony Interactive Entertainment America
Re: EU Blog Update - VEEMEE Skatepark, Puppeteer + More
Sep 10, 2013
Man Veemee just keeps making that park better and better. And O look more game related content in the Puppeteer that the US will miss out on again sigh. Sony why don't you actually try promoting your games over here too smh.

Who Are the Playstation MVPs?
|
MVPs Terms and Conditions
|
PS Vita News
|
PS4 News
|
Follow me on Twitter
Re: EU Blog Update - VEEMEE Skatepark, Puppeteer + More
Sep 10, 2013
I hope Veemee puts some centaur in the 3 d printer too, so I can send my UK account one, if they do

Thanks Asuka424 for the Signature
Re: EU Blog Update - VEEMEE Skatepark, Puppeteer + More
Sep 10, 2013
---

boxer_lady wrote:
Are we getting the skate park and new dogs?? I THINK I spotted a Boxer in the mix.....

---
It's probably a safe bet that we are. Veemee usually releases their stuff the same week in EU and US.

Who Are the Playstation MVPs?
|
MVPs Terms and Conditions
|
PS Vita News
|
PS4 News
|
Follow me on Twitter