Reply
Topic Options
Mark Topic as New

Mark Topic as Read

Float this Topic to the Top

Bookmark

Subscribe
King_xO-AsSaSSin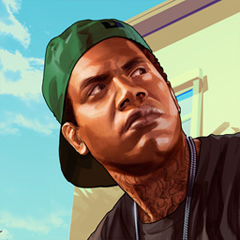 Offline
Re: *Dumb Game* Random Acts Of Hugging
Re: *Dumb Game* Random Acts Of Hugging
---

King_xO-AsSaSSin wrote:


---

torag365 wrote:


I am only giving Deluxe Hugs, 2 bucks each

---

That's a shame, you were gonna be the first person I go to for a hug, but you wanna act like EA. Time to find someone else.



---
Well, my hugs feeling premium,I have gotta charge for them!
Re: *Dumb Game* Random Acts Of Hugging
To hug, or not to hug, that is the Question
it a cool thread by the way, last time i got a hug i got a PSN reciet or a coupon 10 percent off really lol can i substute that for a reward lol, i guess there no deal on home, but hug are priceless and it show u care and the memories ur never for get if u get a hug be thankful, a piece of mind no reciet please lol just the thought is ok enjoy ur weekend sam
Re: *Dumb Game* Random Acts Of Hugging
---

myalana wrote:


---

Soulycon wrote:


>.> I was actually there, watching. I just didn't feel like moving my controlling...

But, thanks for the hug.

---

You like watching huh?

Anyway, I realized not everyone owns the Hug emote so I'll allow the "blows kiss" emote also. Maybe we can come up with a way to include the folks who can't post a pic. ideas?

---
-Takes out my binoculars.- Well of course I like to watch. Heh heh heh.
Skype: Altyconnection
Twitter: Soulycon
PSN: Soulycon
YouTube: Ashatote
Gaia Online: Buttsexy

Re: *Dumb Game* Random Acts Of Hugging
This reminds me of years ago of Kiss & Run which occured during the Central Plaza days, mostly I think at the dance stand. It was unorganizeddefintely unoffical and there were no prizes that I know of unless there was something going on I didn't know of. Long time ago, no pictures just memories.
Blowing a kiss to dolphins is cool.
In memory of Jody Westover and all those who fight or have fought cancer
buckallmighty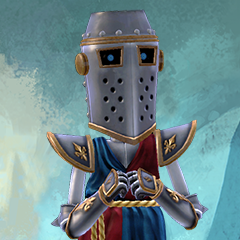 Offline
Re: *Dumb Game* Random Acts Of Hugging
I managed to find my first victim, smokingpistol, in the Midway hotzone for a quick ehug, thankyou for not running away before I could take a pic
And my second victim I sneaked a hug when he wasn't looking (pictures in the post
) and was Digitman3 who I found on the bridge in Acorn Park. I think this post would be the first he knew of it, but I did leave him a 'callling card' of a Violet to collect from the flowers kiosk as a clue I'd been!
Re: *Dumb Game* Random Acts Of Hugging
I missed the chance to hug Digitman? Oh, nooooooo
Seriously, I will not only stand still for hugs, I will hug back! Do not hesitate if you see me.