Reply
Topic Options
Mark Topic as New

Mark Topic as Read

Float this Topic for Current User

Bookmark

Subscribe
Legendary_Vicki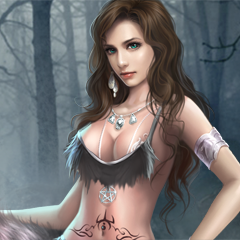 Offline
Re: DragonDRC was suspended for no reasons
---

YEA-TSUNAMI-RAHC wrote:
No email. No warning. Nothing. I was just suspended for no reasons at all. I only remember one kid on the bridge of Acorn Meadows sitting there blocking the path of people trying to get by. I asked him to move, and he just sat there. The bikes at Acorn Meadows are designed that you can not transparently pass through and continue on your way. The kid wouldn't move and I reported. Then he said he reported me for yelling at him: I told him that is a false report because he is being inconsiderate to others trying play the game. He is not the first, nor only incident people are having involving riders and their bikes. These bikes have cost people to lose a race and now you have to sit there SND wait for another race to do it all over again. No one who has real life responsibility likes to sit there and wait thirty minutes to repeat something they have already done!

---
How many accounts do you have?
Highlighted
Re: DragonDRC was suspended for no reasons
---

YEA-TSUNAMI-RAHC wrote:
No email. No warning. Nothing. I was just suspended for no reasons at all. I only remember one kid on the bridge of Acorn Meadows sitting there blocking the path of people trying to get by. I asked him to move, and he just sat there. The bikes at Acorn Meadows are designed that you can not transparently pass through and continue on your way. The kid wouldn't move and I reported. Then he said he reported me for yelling at him: I told him that is a false report because he is being inconsiderate to others trying play the game. He is not the first, nor only incident people are having involving riders and their bikes. These bikes have cost people to lose a race and now you have to sit there SND wait for another race to do it all over again. No one who has real life responsibility likes to sit there and wait thirty minutes to repeat something they have already done!

---
Do 2 false reports become 1 positive report?