Reply
Topic Options
Mark Topic as New

Mark Topic as Read

Float this Topic for Current User

Bookmark

Subscribe
Highlighted
Demand your refund even if Sony denies it initially behind paid for purchases !
[ Edited ]
73 replies 815 views Edited Oct 3, 2012
If anyone has read my earlier updates today I purchased the Tycoon pack for 11.99 which never showed up in my inventory.
I wasted close to 2 hours on the phone after being disconnected twice.
I just recieved an email.
Thank you for your recent call to Sony Computer Entertainment America (SCEA) Consumer Services.
We are unable to process your request for a refund on the PlayStation® Network.
According to our Terms of Service, all sales are final.
For more information please check the Terms of Service and User Agreement.

DO NOT BUY FROM THEM..THEIR CUSTOMER SUPPORT SUCKS AND THEIR CUSTOMER LOYALTY IS TWICE AS BAD.

I EXPECT TO BE BANNED FROM THESE FORUMS FOR AIRING THE TRUTH AND NOW IT WILL BE MY PERSONAL CRUSADE TO LET EVERYONE I ENCOUNTER KNOW SONY ARE RIPOFF ARTISTS

Online ID: ILLUMIN-X
Order Number 3420143910

Date/Time Purchased: 10/03/2012 @ 10:02 AM
Total Amount: $11.99

Item / Service Details Price (Dollars)
--------------------------------------------------------------------------

UT5006-NPUR00070_00-HFGHOMETYCON2750-UQ01 330 Home Tycoon Gold Coins (PlayStation(R)Home Virtual Item) $11.99

Sub Total $11.99
Tax $0.00

--------------------------------------------------------------------------

Total $11.99

Current Wallet Amount*: $8.43 *This wallet amount is current as of the date and time of this transaction.


Thank you,

The Sony Entertainment Network Team
THEY HAVE LOST THEIR MINDS !
Re: SCREW SONY AND THEIR RIP OFFS
Oct 3, 2012
If you brought it and not showing up they can fix it. Just might take time. To be honest this thread will not make people stop spending money on home. As far as refund it in the terms of agreement they will not refund so asking for one if not worth the call. You should be pm'ing a mod or developer to fix the issue.
Re: SCREW SONY AND THEIR RIP OFFS
Oct 3, 2012
SAVE IT...SONY HAS A REPEATED HISTORY OF FAILURES AND MAKING PEOPLE JUMP THRU HOOPS...LAST MONTH I WAS DOUBLE BILLED AFTER THEY DEDUCTED THE MONEY FROM MY ACCOUNT THEN TRIED TO REBILL ME ONCE THEY TOOK THE MONEY 14 DAYS LATER...AFTER I DISPUTED IT THE LIARS BANNED ME FOR FAILURE TO PAY.
ENOUGH IS ENOUGH
Re: SCREW SONY AND THEIR RIP OFFS
Oct 3, 2012
The main reason why I've yet to spend any money on Home yet.
I'd try contacting Hellfire Games about the issue to see if they can help you with that. I don't know how to contact them, though.
Yes, I did create that game on the Vita you probably never heard of.
Gaming Beast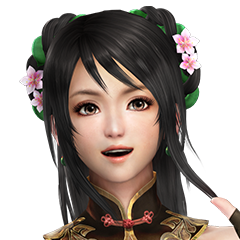 Registered: 01/13/2011
Offline
1961 posts
the_original_se
VP of Gaming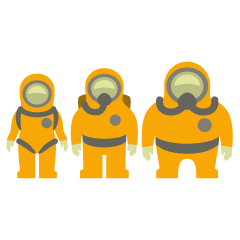 Registered: 12/28/2006
Offline
34149 posts
Re: SCREW SONY AND THEIR RIP OFFS
Oct 3, 2012
Re: SCREW SONY AND THEIR RIP OFFS
Oct 3, 2012
WRONG...WRONG AND WRONG...I AM VERY MUCH FAMILIAR WITH THE PROTOCOL INVOLVED WITH GETTING REFUNDS...I''M NO STRANGER TO IT...LAST MONTH ALONE I'VE HAD TO REPURCHASE THE GRANZELLA MUSEUM 4 TIMES IN 10 DAYS.
Footnote
After angrily callin Sony and letting them theyre dead wrong here's the end result and my final purchase
Thank you for your recent call to PlayStation® Consumer Service.
Your PlayStation Network account wallet has been refunded $11.99.
If you have questions or require further assistance, please call us at (866) 286-5123.
We are available Monday through Friday, 8:00 a.m. until 5:30 p.m., Pacific time.
When calling please reference your Service Request number (SR#) - please see Contact Information below for SR#.
Re: SCREW SONY AND THEIR RIP OFFS
Oct 3, 2012
Re: SCREW SONY AND THEIR RIP OFFS
Oct 4, 2012
I would try to resolve it with Hellfire Games. Try pming him Novus-Cooldown Hellfire Developer he is always on the forums answering questions. I hope this helps hun, good luck