Reply
Topic Options
Mark Topic as New

Mark Topic as Read

Float this Topic to the Top

Bookmark

Subscribe
Highlighted
Ooh I became a Princess mostly by using passionate kisses. I suggest that we will be able to have the passionate kisses in X7. It's a more up close and personal kiss. Not a toddler one. So if you can do it in the winter game then you can do it at X7. Also since Granzella is making more intimate type of beds there is no reason that X7 bed should stay less intimate. You can go ahead and upgrade the beds in X7 to do animations and get as intimate at least like the Granzella bed. And there should be updated rewards. Also I think you should introduce the ability to slow dance with another avatar. Arm in arm, cheek to cheek.
A Cape Or Cloak preferably in Black and Red, one sold separately in which you can attach it to clothing items like a one piece outfit and maybe a black eye mask to go with it similar to the eye mask that was sold with the villains outfit back in February 2010.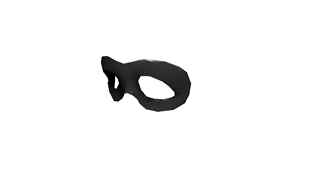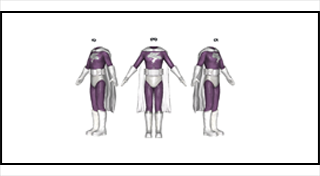 as always i suggest a pool hall personal space, not w/ VeeMee tables though w/ the tables from the pool hall/bowling alley public space, preferably the tables y'all had a yr ago but the tables there now would work fine,. a pic cubehouse posted a few days ago about the arcade machine app had what looked to be a hall/alley personal space in the background, if y'all already have 1 in the works let me know & i'll quit asking lol
Many people would like to have a personal computer for browsing within Home. The London Pub shows that a browser is possible. Xi did the same thing. Either as an individual item or baked into a personal/clubhouse space. That way many of us would not have to log off of Home in order to use the PSN browser.
Of course, Terms of Service limitations would apply.
The way you play the game is the way you live your life.


item i would like to see, would be the straw edo hat that irem used to have, but i think granzella is sending one to the US soon so ill be fine then. some cool features i thought of whle on home today, being able to set where you go when you exit the door of your house (like in the harbor studio, how you can portal to the hub), i also would like to be able to orginze my personal spaces, i have a good 30 or so, and its kinda hard to find where i want to go sometimes. i would also REALLY like to see a club house like the japanese tea house, only with more ppl able to join, every one that has been there with me has agree'd that they really liked the feel of the place, and we plan on partaking in it more offten, but its hard only having a few ppl there at a time, a club would be really nice, mabe do a few houses? or atleast a japanese style caslte, or building that is that detailed, and with options like that.
Cruising around the Winter Holiday space on my Nyan Cat hover disk the other night made me think...
How about a space with a snowboarding theme/game!
Who WERE The Playstation MVPs? | About Us | GT6 Monday Night Racing
Find me: Twitter | Google+ | YouTube | Twitch.tv | Sig by Bambi-01us