Reply
Topic Options
Mark Topic as New

Mark Topic as Read

Float this Topic for Current User

Bookmark

Subscribe
Highlighted
Dear Heavy Water Developers
[ Edited ]
14 replies 486 views Edited Nov 23, 2012
I just wanted to thank you guys for making the D20 space. I love it! It's so futuristic and huge! Lots of room to run around in and fly the heli's in too. This is a public space done right in my opinion. It's what the hub should have been. When I first joined playstation home 4 months ago, you weren't one of the well known developers on there, but now you totally made a name for yourselves with this D20 public space and Avalon Keep. Now if I may make a few suggestions on how you can make Avalon Keep even better. Take away some of those invisible barriers. Let us have the option to fly the surviellance helicopter more freely like the dragon fly. Let us have the option to put furniture items on the towers, castle walls, or inside the little houses on the castle walls. Let us have some more fun with the essense of the seven winds item so we can fly around freely with our avatars just like in the Palace of the Seven Winds space. This could also let us place telepads on the castle walls so we can just teleport up there ourselves, without you having to build more stairs. I know some people on Home that want this space but are hesitant because they feel like it is very limited. I think if you do what I suggested by giving us more room to spread our wings and fly, more users will purchase this space. Another concern I have is the monster feeder in the dungeon still isn`t working properly. I still get a message that the game is unavailable almost everytime I go to play. And then when I come back I know longer have the gnomefeeder item I purchased with the crystals. What`s going on with that? Does this item disappear whenever you leave the space or something. I swear I`ve bought several gnomefeeders just to find out I don`t have any. I could have used these crystals to donate to the community crystal bank but I really want to unlock the executioner peep. Another thing is I`ll see a number where you donate the crystals but when I add some crystals to the mix the numbers gets all messed up, and looks nothing like the digits I saw before I made the donation. Also when are you releaseing that Avalon Keep Village public space? But suggestions and concerns aside your doing a great job at creating new content on Home. Keep up the good work! And I do hope you do take my suggestions for Avalon Keep into consideration.
PS. Thank you for the free weekly items too!
Uncharted Territory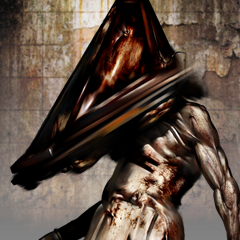 Registered: 10/30/2011
Offline
1729 posts
Re: Dear Heavy Water Developers
Nov 23, 2012
Yes. Besides konami and juggernaut, heavy water really came thru for halloween. Which is kind of a shock as many were expecting lockwood to. Heavy water brought these items out early. All well made, Creative items. And excellent additions to any collection. The fact that they also reduced their actives slot usage for some of their items and yes the giveaways these kind folk are giving the community has established heavy water as a worthy developer within home and the community has really noticed. Now with this new showcase space the community is bound to notice heavy water even moreso. And although the new D20 space is quite cool. I doubt i'll ever return. As stated by many. The space is huge and easy to get lost in. Besides it being a showcase for their products i see no other purpose. And quickly lost its appeal after i realized just as many others that the staircases were a stairwell to nowhere. So much for heaven. But yes, the variety of products along with the quality heavy water has been producing lately as well as the free items and new slot usage for their items have made heavy water a top contender within the home community indeed. The fantasy line is awesome. And the horror items were a delight. Now if only they can put what was put into the D20 space and make an industrial type of personal space for us.
- Restless Dreams.
Re: Dear Heavy Water Developers
Nov 23, 2012
My eyes hurt... What happened to all the paragraph breaks, is the return key not working?
Sony's PlayStation Home updated mission statement...
"Like it never happened"
- Stand for something better than mediocrity and don't disguise it as adequate, when clearly it is far from that to anyone willing to be objective and unbiased. -
Uncharted Territory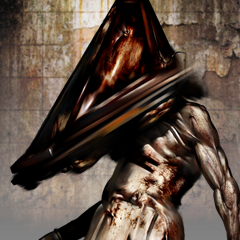 Registered: 10/30/2011
Offline
1729 posts
Re: Dear Heavy Water Developers
Nov 23, 2012
Typing with idevices can be very difficult and at times breaks in paragraphs just wont go through.
Weird because at first it wouldnt completely, then at times it just completely prevents ones breaks when seperating paragraphs.
relax. nothing major. Nor is it inconvenient really.
- Restless Dreams.
gamergirl1224
Heavy Water Developer Registered: 03/24/2011
Offline
22 posts
Re: Dear Heavy Water Developers
Nov 23, 2012
Thanks so much for the kind words... In actuality, we have been behind many of the marque spaces and items in Home, working either directly with SCEA on various spaces and promos as well as with other third party traditional publishers, starting with EA Sports before the platform ever launched with the EA Sports public space and games. My husband, Matt, is a master designer, having been involved in making games and IP for over 22 years, he saw Home as a unique hybrid to showcase his talerts and interests in a space that truly embraces this Transmedia platform.
So whenever I read, "it would be awesome if you would add.... " I laugh,because it is either already in QA or something we have discussed and are creating the plan for. We look forward to pushing the envelope of Home with continuous content, expanding the Heavy Universe (look to the Heavy Order), and to take our partners IP to new heights and allow well-known brands to existing in this special universe in the hybrid of social-virtual-core gaming that we have come to call our Home.
A quick sneak-peak, yes, D2O will avail as a private space for fans, and you will be able to take flight in Avalon, similar to the Heli feature in D2O, think Dragonfly abriviated...
Thank you, Home fans, and Happy Thanksgiving!
Best,
Tammy
Uncharted Territory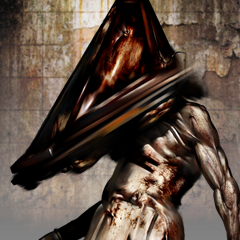 Registered: 10/30/2011
Offline
1729 posts
Re: Dear Heavy Water Developers
Nov 23, 2012
Exact D20 space? If so... Dont think that would be a popular choice for a personal space. nor would it be a space one would decorate.
I like the idea of an industrial space somewhat similar to that D20 space but nothing at all like it.
- Restless Dreams.
Re: Dear Heavy Water Developers
Nov 23, 2012
Thank you Tammy! You just game me new hope for the future of Home. I look forward to seeing Avalon Keep revamped, and the D20 private space. The D20 space has so much potential and a user could really let their imagination run wild decorating it to their own style. And I really didn't want to come off as another fanboy telling you what to and not to add. But I've been discussiing this topic of Avalon Keep with my fellow homelings for the past month. So not all these ideas are mine. But I do appreciate you responding back to my post. I was hoping someone from your group would notice it before it got scrolled down to the bottom. It's nice to know that your company cares what the average Home user posts in these forums. That's a plus in my book.
gamergirl1224
Heavy Water Developer Registered: 03/24/2011
Offline
22 posts
Re: Dear Heavy Water Developers
Nov 23, 2012
No worries... we are glad to get your feedback and the collaboration helps all of us make great content!
So the "flight" in Avalon will be a Dragon with additional features and variations... I think Stephen is planning four or five variations and there might be a "rare" Dragon as well.
The D2O District has some REALLY cool stuff coming... the private space will be similar sans the commerce focus and ability, but we are ADDING - magnetic bikes... think Jet Moto meets the Matrix... oh, and did you know that Matt was the creative that designed the Jet Moto bikes for Jet Moto 3? He did the bike and character designs and all of the cinematics.... Kind of cool to have a guy creating original content for this space that has been behind a lot of other great IP... Another design nod to Matt was the re-design of the Mech Warrior line - he re-did over 100 Mechs for Jordan Weisman's legendary line. Some of that design esthetics is seen in the C.A.S. line we did for SCEA as well as in the future brand, "Super Size Robots" - which will see the light of day next year
. Oh - and while I'm sharing - he also did the cinematics for Twisted Metal 3 and 4 and introduced the infamous minion clowns to the line!
The D2O district will also allow players to enjoy a Jet Pack feature as well as a bad-**bleep** car that will operate similar to the Magnetic Bike line....
When we dream - we dream big and we love having a platform that we can iterate on quickly and efficiently.
Thanks for the ongoing support!
Best,
Tammy
Re: Dear Heavy Water Developers
Nov 23, 2012