Reply
Topic Options
Mark Topic as New

Mark Topic as Read

Float this Topic to the Top

Bookmark

Subscribe
Highlighted
Cutteridge Creative Writing Contest (Prizes)
20 replies 876 views Edited Oct 1, 2012
"Sony Computer Entertainment America LLC is not responsible for this promotion."
On October 27th, 2011, Juggernaut Games introduced themselves into Home with the release of the Cutteridge Estate. In the past, Home users have begged for a space that evolves over time and Juggernaut has answered the call by updating the space a few times over the past year.
Cutteridge is more than a haunted house, it is a very unique space that is full of surprises and history. I'll never forget the first time I heard a lady crying.. I passed it off as ambiance, then I saw her. The Crying Lady was sitting on a bench facing the lighthouse. I felt sorry for her, but as I approached, she dissipated. Later I found her in a new location, at this point I wanted to learn everything about this space.
The Crying lady is only one aspect of the space, there are several other things that make it special. After my first visit to the space, I left with so many unanswered questions.
Who is the Crying Lady? Why is she so sad?
Did that Scarecrow move?
What is that eerie glowing light?
Where does that hole lead?
I was envious when Stevev363 asked George from Juggernaut, why the crying lady was so sad.
George: I'm not sure why she's crying. She always vanishes before I can get close enough to ask her. Maybe she's upset because her soul is trapped in the eternal void of Cutteridge Estate? The scarecrow is a mystery… but I'm pretty sure a creepy groundskeeper is involved somehow. There's definitely a story unfolding in Cutteridge. It's exciting to see the community starting to connect some of the puzzle pieces.
His answer left me asking more questions… but the wheels started turning in my head and I came up with an idea to let YOU create the history of The Cutteridge Estate and its occupants. But I needed to wait for the perfect time. With October quickly approaching, I believe the time has come.
Have you ever wondered about the history of Cutteridge? Now is the time to share your ideas.
———————————————————–
Creative Writing: Rules
Here are the rules for the Cutteridge Creative Writing Contest:
Entries must be written in English
Only one entry per person
All work must be original and unaided
The word limit is 1,000 words, please aim to keep within this
We reserve the right to use entries for publication
Entries must be submitted by email by 11:59pm EDT, October 14, 2012
Late entries will not be accepted, there will be no exceptions
Entries must be emailed to

contest@pshomegazette.com

Please make sure you include your PSN ID - this is to make sure we can contact you if your entry is chosen as a winner
Please specify which region you are from. NA and EU regions eligible for prizes.
Judging
We will open up voting on our forums no later than 5pm EDT, October 15th.
Voting ends at 11:59pm EDT, October 17th.
You have to make an account to vote, this is to ensure that everyone only votes once.
All entries will be posted on the forums, voting will be done by a Poll located at the top of the Forum.
In the event of a tie, Juggernaut Games will decide the winner.
Winners will be announced Wednesday, October 18th by 10AM EDT.
Prize or Prizes
First Prize:
Cutteridge Ghost Stories Ultimate Bundle:
- Unlocks the Cutteridge Ghost Stories event in Cutteridge Estate – complete the minigames to unlock all rewards
- Also includes 14 active furniture items (1-4 slots), 2 companions and an avatar clothing component
Second Prize:
-Unlocks the Cutteridge Ghost Stories event in Cutteridge Estate – complete the minigames to unlock all rewards
- Also includes 1 companion, 1 avatar clothing component and 1 spooky active furniture item
Third Prize:
Demonic Cutteridge Furniture bundle:
- Includes 13 active furniture items with spooky effects (1-4 slots each)
Bonus Prize: The winning stories will be placed into the Cutteridge Estate in a future update. Everyone will be able to go to the space and read the winning stories. You will be able to interact with a book in the library, it will open and you can zoom into the page so you can read the book.


Official Contest Article: http://pshomegazette.com/2012/10/01/cutteridge-creative-writing-contest/
Re: Cutteridge Creative Writing Contest (Prizes)
Oct 1, 2012
Re: Cutteridge Creative Writing Contest (Prizes)
Oct 2, 2012
To answer your question, the Cutteridge Estate is not included. But if your looking to buy a new estate, the Cutteridge is definitely one to look into.
If you win the Ghost Stories bundle, you will still be able to play the minigames and earn prizes by visiting a friends Cutteridge Estate.
Re: Cutteridge Creative Writing Contest (Prizes)
[ Edited ]
Oct 2, 2012
Say i skip this competition, will i be able to unlock all prizes, rewards, companions. clothing or ability to play minigames that Juggernaut hid in the new update of My Cutteridge Mansion?
Re: Cutteridge Creative Writing Contest (Prizes)
Oct 2, 2012
These items will not be exclusive to this contest, but it's not everyday you get to win things instead of buy them. Also, you will miss out on the chance of having your story published in the space.
smokingpistol
Ghost of Sparta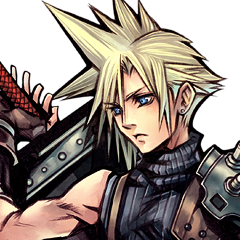 Registered: 11/12/2010
Offline
9504 posts
Re: Cutteridge Creative Writing Contest (Prizes)
Oct 2, 2012