Reply
Topic Options
Mark Topic as New

Mark Topic as Read

Float this Topic for Current User

Bookmark

Subscribe
Highlighted
4 replies 191 views Edited Apr 30, 2013
Ok, so here's the deal. I liked xi. I liked xi continuum. I'm very pleased that continnuum will continue further with more chapters still yet to come. Idk what they have planned for the future but here are some things I personally would like to see.
I would like the continuum to be an ever evolving mini world. Not just with the evolution of the new chapters but also with various little updates every few weeks or so to keep us coming back between chapters. Also in the future I would like to see less mini games requiring players to boot up a computer to play a flash game. Maybe it's just me idk, and though I can deal with it, I'd still prefer the games to remain within home. I'm reminded of the first xi, when we gained access to the teleporters and were offered tons of fun mini games to play. The hover cycles, the mazes, puzzle games, RPGs, etc etc. that was awesome.
That amazing continuum city has so much potential! Like how snowcrash and Adium hq are housed inside buildings. I don't see why there shouldn't be other various mini game locations added here and there throughout the continuum.
Also, it would be very cool if the apartment emails and axiom hq were updated regularly, even in the xi missions downtime. Idk, maybe once a week. Free item here and there, little side missions added from time to time. Stuff like that.
Don't want this to sound like a complaint, it really isn't. Promise! I think ndreams has done a great job with xi in it's entirety. I just hope ndreams can invision how epic having the continuum as an ever evolving updating location could be. I mean look at aurora. Still a happening place, always a crowd. But the continuum.... No missions..... Kinda a ghost town now. A shame. Such a nice space.
Treasure Hunter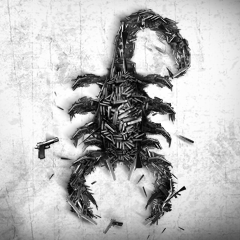 Registered: 03/02/2013
Offline
4056 posts
Apr 30, 2013
I always wanted a reason to come back. I like the space, but the missions were rather bland. I wish I was around for the first Xi as I hear nothing but positive feedback about it. Continuum was not very well liked. In fact, my dislike for Continuum was the original reason I signed up on the forum in the first place to complain. If they do add to Xi, I hope it involves more of PSHome internally, like scavenger hunts or missions to go somewhere and do something or sleuthing around PSHome. Most definately, I hope they add to the Xi Continuum space and expand it to make it a very large world to explore and of course add access to other buildings to include games or something. Also, let us go back inside the warehouse. Maybe even that can be expanded inside, as well as the Axiom Headquarters and that Snow-something place where the Battle Card game takes place. The building where our apartment is should also be explored inside.
Apr 30, 2013
Oh also that little market area next to the apartment(and inside apartment after its unlocked) should have some sort of function even if it's just a commerce point. But it would be cooler if it had a function toward a game like orbs where you needed to check in at it each day to aquire lvl up points or maybe to cash in your points once they've been accumulated from playing various other mini games that aren't directly linked to chapters and missions.