Reply
Topic Options
Mark Topic as New

Mark Topic as Read

Float this Topic for Current User

Bookmark

Subscribe
Highlighted
Considering its a community
5 replies 57 views Edited Mar 14, 2007
They should incorporate it with the web boards somehow, like PM'ing and user logins, and maybe have a points system to unlock furniture.
I Only Post Everything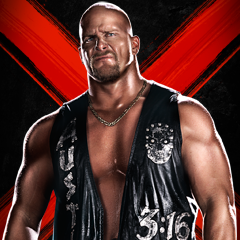 Registered: 01/01/2004
Offline
1257 posts
Re: Considering its a community
Mar 14, 2007
I don't think it would be a good idea. If you mean like more posts and log ins get you free stuff, that would result in people just spamming a lot more. There is a big problem here to begin with when people ask a question and 30 people reply saying "I don't know." Also people would log in aand out to just scam the system. It is a good idea to get the board more activity, but it might bring negetive activity.
StellviaRising
Treasure Hunter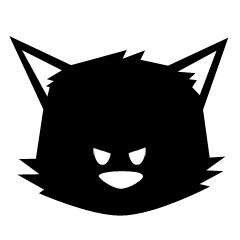 Registered: 02/09/2007
Offline
5910 posts
Re: Considering its a community
Mar 14, 2007
hmm this has been suggested more then once (11 times in the first day of this board) so am not surprised it has surfaced again.
This is already in the consolidated ideas thread.
though... I am not sure it should reward in home items for spamming....
Message Edited by AckeheceKoheo on
03-13-2007
06:50 PM
____Rumors are just that - RUMORS____

Formosa's Law: n.
"The truly insane have enough on their plates without us adding to it."
http://catb.org/jargon/html/F/Formosas-Law.html

Godwin's Law: prov.
"As a Usenet discussion grows longer, the probability of a comparison involving Nazis or Hitler approaches one."
http://catb.org/jargon/html/G/Godwins-Law.html


http://mabifiles.nexon.net/movies/teaser/embed_video/mabi_movie03.swf

Re: Considering its a community
Mar 14, 2007
---

I don't think it would be a good idea. If you mean like more posts and log ins get you free stuff, that would result in people just spamming a lot more. There is a big problem here to begin with when people ask a question and 30 people reply saying "I don't know." Also people would log in aand out to just scam the system. It is a good idea to get the board more activity, but it might bring negetive activity.


---
Good call
Re: Considering its a community
Mar 14, 2007
---

markdawg7x wrote:


I don't think it would be a good idea. If you mean like more posts and log ins get you free stuff, that would result in people just spamming a lot more. There is a big problem here to begin with when people ask a question and 30 people reply saying "I don't know." Also people would log in aand out to just scam the system. It is a good idea to get the board more activity, but it might bring negetive activity.




---
Also, it would just be kind of awkward
deep, titanic, make the dance panic, one-a-penny, two-a-penny, vibe you can't manage

My Hiscores | infrared Gaming Community
Re: Considering its a community
Mar 14, 2007
---

PbNick93 wrote:

They should incorporate it with the web boards somehow, like PM'ing and user logins, and maybe have a points system to unlock furniture.

---
Nah, it would be to much like the sims. Everyone would forget about the games