Reply
Topic Options
Mark Topic as New

Mark Topic as Read

Float this Topic for Current User

Bookmark

Subscribe
Highlighted
Community Bowling - Friday Night Bowling
[ Edited ]
145 replies 1360 views Edited Nov 2, 2013
Hello Community!
Pack your bags and head on over to the Bowling Alley. Be sure to charge two remotes, have your charger near by, and keyboard on lap. It's that time to Bowl till the ball hits the Pool table! (Which will never happen) I do need to go to bed at some point though. I got my bags packed, remotes charged, yatta yatta yatta. Join me as I Bowl Bowl Bowl!

Sittin' On the Lane Bench *beatin' on a tin can*
Who can? * we can * We are the HOME COMMUNITY!!

Slippin' and a slidin' * keep that ball glidin' * Close or Strait to the head pin!

Come on Home Community, get that Strike!

Come on Home Community, get that Spare!

Come on Y'all, pick that 10!
MOTIVATION!!!
Host: Bambi-01us, but add (HomeBrainiacs)
Time: 12AM Eastern, 11PM Central, 9PM Pacific
Day: Every Friday Night!

Place: Bowling Alley
Re: Playstation®Home Bowling Alley Events
Mar 17, 2012
Look like im the first to upload those pictures here!
Anywho heres few pictures take from the last hour
click the full screen for those who useing Firefox. if your in Google Chrome, there may be some glitches in here. try to Open every Picture from new tab from Both Chrome or Firefox by clinking the right mouse *not sure if MAC User have the same to Windows's (screenshot 1)
What ever you do...DO NOT MOVE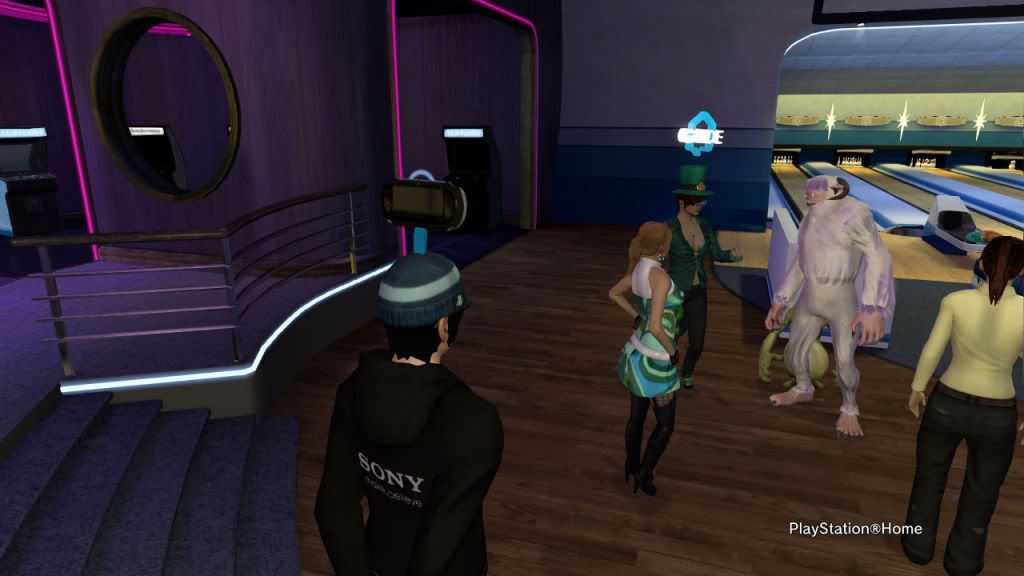 THAT YETI IS BACK, I GOT THIS!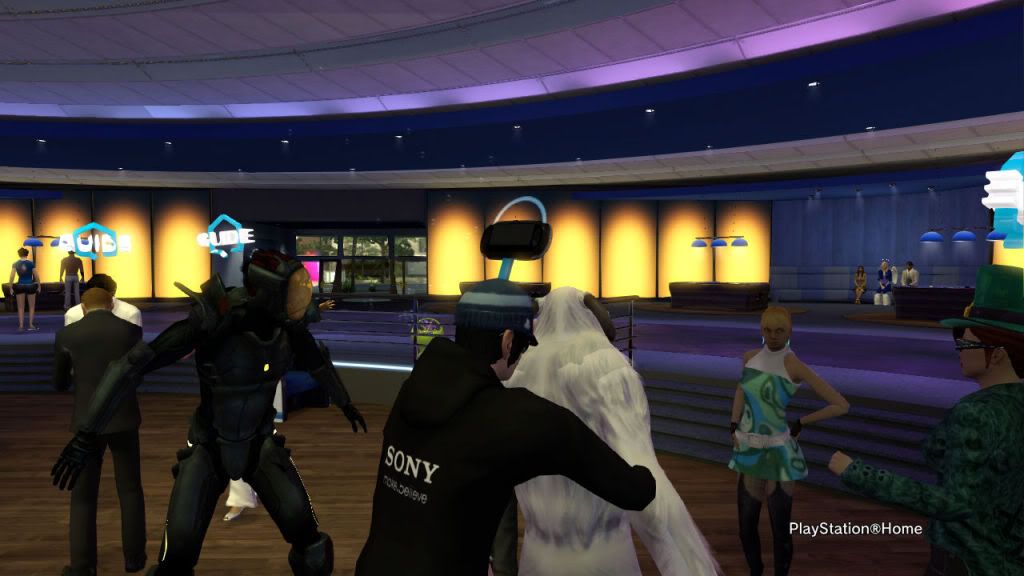 OKAY THE PICTURE ARE DONE Thanks for those who vist this first event. oh Big Shoutout to me having my birthday!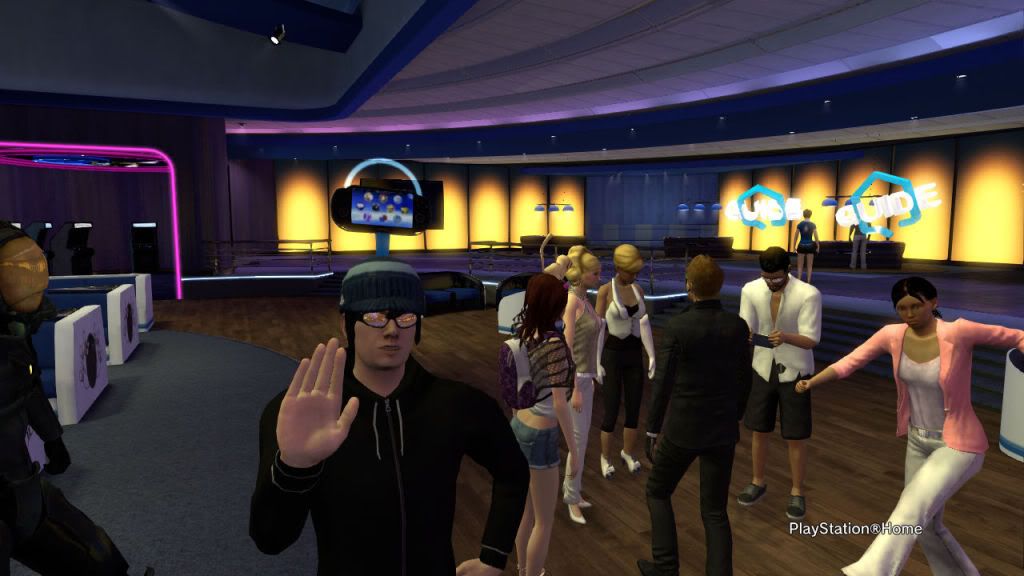 AND WAIT...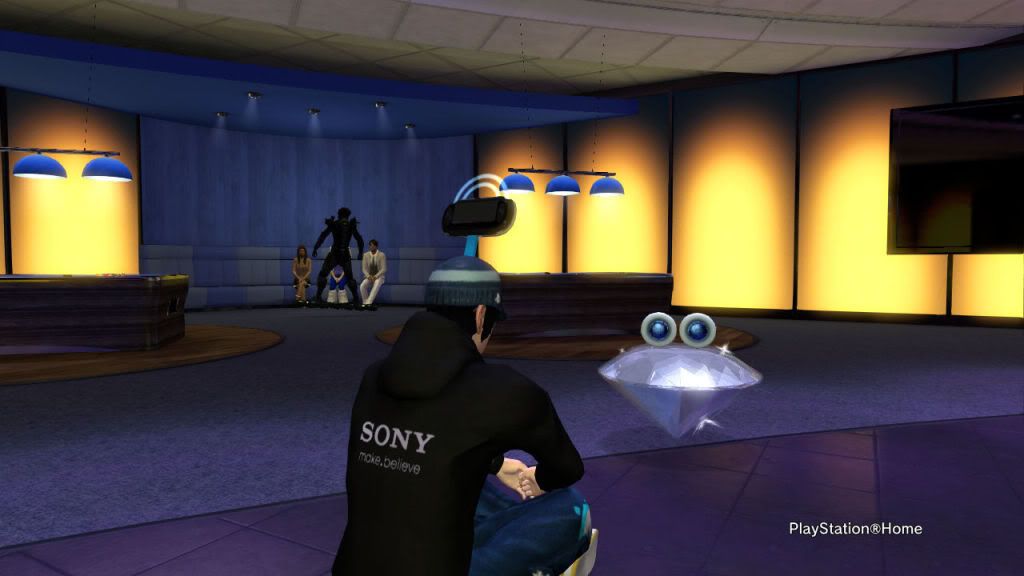 Did you saw that in the first pic?!
That thing was like "SOON..." by staring the whove event!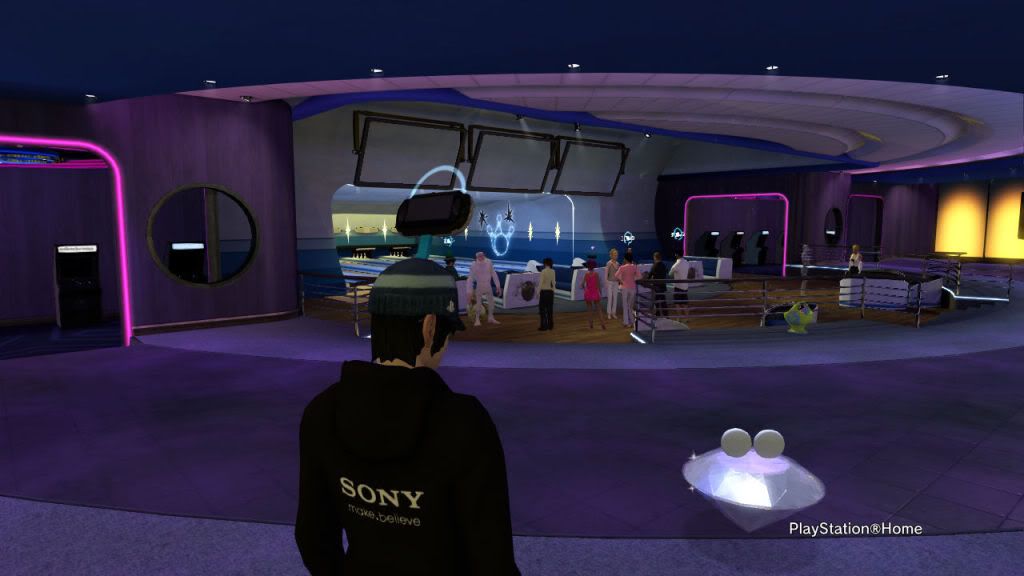 Re: Playstation®Home Bowling Alley Events
Mar 17, 2012
For the first event, it turned out rather nice and calm. People came around, played pool, the arcade, and played bowling against each other. We took picture of each other and wished upon a next one, at that! It's simple to say that we all had a good time last night. I'm truely looking forward to next friday, and hope it grows to an even bigger bunch of peeps.
Here is a few pictures that I took and hope y'all enjoy them. I hope to see y'al next Friday, March 23 2012 at of course, 6pm pst / 8pm pst / 9pm est. This event will be held every Friday, may I remind you! Look us up!
A yeti!? >.> Where you at, AL?
The start of the fun!
It looks like someone is trying to dodge a bambi smack. xD
What can I say, we wanted to take a pic together!
I had to swing my cam around to get all of us!
Well, that is it for now! Untill then, hope to see y'all next week!
Re: Playstation®Home Bowling Alley Events
Mar 20, 2012
a friday night party at the local bowling alley... reminds me of the high school days.
... if I'm not doing anything IRL, then I will have to remember to show up. hopefully, the party will be going strong ALL NIGHT!

==============================

on PS3 and PS4

Re: Playstation®Home Bowling Alley Events
Mar 21, 2012
With the forums being down so long, I had missed this post until it was too late - I will definitely be there this Friday! I'm SO glad to see an event like this by the HCVs!
Re: Playstation®Home Bowling Alley Events
Mar 22, 2012
Hello Community! This is a roll call for bowlers, pool sharks, Chatters, standers, sitters, runners, comedians,and arcade gamers! This is going to happen again on the 23rd of March! Thank Goodness It's Friday at the Bowling Alley!
As a friendly reminder, this will happen every week. I'm really looking forward to seeing y'all there!