Reply
Topic Options
Mark Topic as New

Mark Topic as Read

Float this Topic for Current User

Bookmark

Subscribe
Highlighted
Re: Communism on Home ???
[ Edited ]
---

Burmecian_Rat wrote:


Communism? If this were communism, the apartment would be free.

This is more like free enterprise capitalism taken to its Marx predicted extreme, where the capitalist controls everything to do with their product and thereby controls you. Restricting what you can do in a space to protect the integrity (snickers) of the Harry Potter brand is just another form of "digital rights management" (DRM), which as we know from the announcement of a certain new gaming console announced last week, keeps getting more and more restrictive since our government (for the people, by the people) has decided it's not going to bother implementing any laws to protect the consumer when it comes to digital purchases. Hence the corps and capitalists have free reign to do whatever they want.

So yeah, this case is pretty much the opposite of big government communism.

---
I agree with you.
Acually, Sony is playing the role of Lord Voldemort...in Home.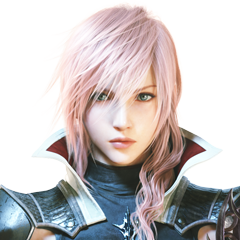 Offline
Re: Communism on Home ???
---

TJMVoyager wrote:


---

Joanna_Dark_ wrote:


Those items should be clearly listed in the description of the private space. it's unfair to be selling a space like that given I would suspect that many who buy this wouldn't dream that the space would have those limitations.

And at $6.49 it's certainly not inexpensive.

---

Whats the point of having a space that you cannot be social in? I thought the whole purpose is to be social? Now I am looking for hittler standing in the street looking for Harry Potter, LOL, So much for the so called SOCIAL MEDIA...

Whats next? SIGH

---
There is a thread here in Support that I would certainly let my feelings be known.
http://community.us.playstation.com/t5/PlayStation-Home-Support/Issues-A-House-in-Hogsmeade-Personal...
smokingpistol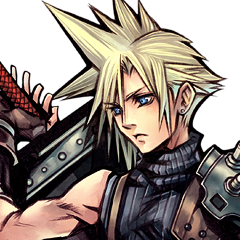 Offline
Re: Communism on Home ???
Re: Communism on Home ???
It's sad developers had to have a word with Sony and limit chat features, knowing how well social behaviors on Home have deteriorated to become uncultured.
Re: Communism on Home ???
Re: Communism on Home ???
---

ptmacey wrote:
confirmed in this other apartment related thread that the chat is broken http://community.us.playstation.com/t5/PlayStation-Home/Hogsmeade-House-personal-apartment/td-p/4049...

---
Unfortunately it appears the chat is not broken, but that it was designed not to allow any chat - or so says the official Digital Platforms Support staff:
---

Joystick_Warrior wrote:



Hey guys. As a note, this space is currently as designed. I believe the description of the space reflects this. This is all the info I have on this right now. If you have questions let me know and I'll see if I can ask them.




---
Curiously, the description of the space did not mention any of the restrictions:


Sony's PlayStation Home updated mission statement...
"Like it never happened"
- Stand for something better than mediocrity and don't disguise it as adequate, when clearly it is far from that to anyone willing to be objective and unbiased. -