Reply
Topic Options
Mark Topic as New

Mark Topic as Read

Float this Topic for Current User

Bookmark

Subscribe
Highlighted
Re: Can we buy more music?
And why can't we buy more music to play on the Playground Boombox? If the music in the Pub can be changed, why can't the Boombox be changed occasionally or a C&W Boombox offered as an example?
Re: Can we buy more music?
I bought the 8-bit Weapon. It's OK but it would be really nice to see it updated from time to time. Those same 3 songs (that all sound pretty much the same anyway) can get a little annoying after a while. It's nice to create a beat and a little dance vibe though, if you've set up a dance floor in your personal space. I'm not a big fan of electronic, club music but it's a start.
If only we could have a juke box that allowed us to upload our own music. Taking the potential copyright issues into account, I'd be happy even to buy mp3's from Qriosity to play on Home. If they can make millions from selling 30-second snippets of songs as ringtones then why not sell songs through a Home jukebox? The music industry is in such dire straits that many artists would jump at the chance to expose their music through one more medium. It would make the 8-bit Weapon, Playground Boombox and Valentine's Music Box look like money for nothing.
Looping 8-10 songs of my choosing would be SO much better than any of these lifeless, generic musical options that we currently have. Of course, it's still better than nothing which is what we had a year ago.
Re: Can we buy more music?
[ Edited ]
I was looking the same as you and was disapointed in the "8 bit weapon"
Found this one recently though it's called BoxBeats: Dance
The music is Dance Techno and even has some songs in there i'd consider to be borderline Dubstep
(The Dirty Toys) by ( Push ) Being one of my favorites on the Player
You can shuffle and select individual songs but sadly you can't compile a playlist as of yet
to only play the songs you want too in the order you want them to play,
So it's......Play all......Shuffle... or....Play a Single Track
It comes with 10 songs and they sound full length not snipets even say profetionally
Song Title.....Artist....&..... Website were the song can be found at the beggining of each song
I like to know about what im listening to.
To purchase hit Start--> Navigator--> Shop--> Ndreams--> Street Moves--> Furnature--> ( BoxBeats: Dance ) $3.99 USD
Re: Can we buy more music?
[ Edited ]
"
Ohh, thanks so much, the 8 Bit Weapon jukebox has alot of cool music. I never knew about it. It's totally mislabeled. Its a little jukebox and I dont see anything promoting it being a weapon. But yeah its pretty cool. Not sure how many songs it plays. I am just guessing 4 from what I have heard, maybe 3 songs. It reminds me of a rave and I should have some XTC! I wish we had more options to play music. Is there anything else?
"Oh certainly you know of a certain "trick" for the playground boombox that allows you to play...ummm...other selections. Your reputation precedes you ma'am and I mean no offense by that.
Re: Can we buy more music?
I'm not sure I would cite the London Pub, the music hasn't changed there in a while. Kind of like some of the music channels on Crackle that are just loops (Spice BTLS for example).
There is a Christmas Snow Globe with music, the Scariachi band plays three mariachi standards.
Loot is promising an active device for music rsn (parallel to the loot tvs recently out), if they ensure a variety of live stations (no loops!) that may meet your needs.
Quite frankly, I'm not sure why Qriocity doesn't have an active device on home, it seems like a no-brainer to me...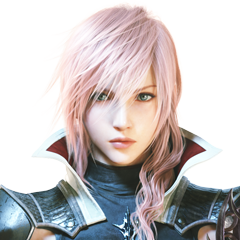 Offline