Reply
Topic Options
Mark Topic as New

Mark Topic as Read

Float this Topic for Current User

Bookmark

Subscribe
Highlighted
Can I become a Home Guide?
9 replies 216 views Edited Jan 13, 2011
I get off my real life job at 11 pm and am home by at least 12 Am and i was wondering if you would let me help out people on home I could help you from 12-8 Am. I go to bed at that time anyway. Please I really want to be a Guide.
Re: Can I become a Home Guide?
Jan 13, 2011
Re: Can I become a Home Guide?
Feb 8, 2011
Re: Can I become a Home Guide?
Feb 8, 2011
Step right up! You too can become hated and disparaged by the local haters and loved and adored by all those you'll help whilst in Home. I'm sure at those hours there's even fewer willing and able to help out, so I certainly hope that you get in. Best of luck!
Shinra Executive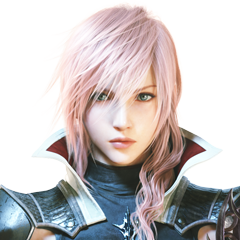 Registered: 05/22/2009
Offline
29271 posts
Re: Can I become a Home Guide?
Feb 8, 2011
LiLBlueEyes wrote:

John_Titor wrote:

 Best of luck with that. It's something of a popularity contest.

Not true, there are a couple of guides that are hated by the masses,,, its more about who you know and what your willing to do.
I would hope that isn't a criteria although I certainly don't have any first hand experience with it and I personally don't have the time or inclination to do it myself. I do certainly commend those who give their time.
I have heard recently though that the term for guides – even the new ones – is expiring and that some are to be retained and others will not be. Seems to me 5 months or thereabouts isn't really all that long. Perhaps I'm misinformed but I was surprised to hear that.
Personally, I believe that no one should be a guide indefinately. The term of office should be limited and if it is to be a permanent position then those people should be put on the payroll – at least in my view. Sony and the HCM's can obviously do as they please. On the other hand If guides are to be cycled in and out that should apply to all of them with of course some overlap in terms to insure that the new people learn the job and are trained by those who have experience.
Re: Can I become a Home Guide?
Feb 8, 2011
Ya know, I just can't quite put my finger on it. Why would anyone wanna join so badly? ......Oh right, free stuff. Of course nobody will openly say that, but it will probably be some peoples intentions. This is one of the reasons I don't think guides should get things. It just makes people wanna join for the wrong reasons. I'm not getting into this again , and not saying this is what the OP intention is, but I'm pretty sure that's what a lot of the next wave is going for. Again, I'm not getting into it, so I don't wanna see arguments against/for me to start this up all over again, leave it be if you think you have something to say.
MercuryValentine
PlayStation Support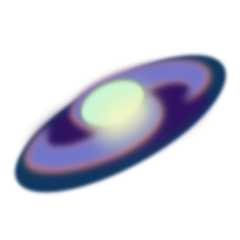 Registered: 02/21/2010
Offline
1180 posts
Re: Can I become a Home Guide?
Feb 9, 2011
As Dark Wayne mentioned above, there will be an official process to apply to become an HCV when the time comes. Watch for an update in the official HCV FAQ thread or a post from GlassWalls at that time.
This topic is locked.
PlayStation Moderation and Support