Reply
Topic Options
Mark Topic as New

Mark Topic as Read

Float this Topic for Current User

Bookmark

Subscribe
Highlighted
Re: [CLUB] THE ALL MIGHTY - Meets Every Sat at 7pm ET
[ Edited ]
Saturday October 27, 2012
At the new Cutteridge Clubhouse skin released this past week, as some of us were all pinked out for the BCAM "Go PINK for BCAM"event to follow as others where in Halloween costumes for PSHome Gazzete Halloween event to follow after the meetl.
We discussed this weeks new releases such as the Beast Mounts, and the Surveillance Helicopters. We also discussed the newest costumes and the games at the Adventure District with its rewards and the end of the Life with Playstation app on our PS3s due to the recent update.
We also discussed last week's extra-life marathon and how much the Gaming Community has collected as a whole this year. Also last Monday's TriviaSylum A&D challenge by Miss_Ann_Thrope. As for upcoming events was Monday's A&D's Halloween Story/Act challenge at 8pm Eastern to be followed by the HCV Halloween event at 10pm Eastern, also for more Halloween parties is this Wednesday's TAM's 4th Annual Halloween Party to be followed By CoC's Party at 11pm ET.
We then turned on the EOD tv for those to receive the KillCount2 reward. As we ended with taking a group picture and heading out to the events.
*List of those who attended
StardustChampion
sprawl7275/ SprawlUS
ItsNatalie2208
bmtx420
MJB2348765
StormTimber
Miss_Ann_Thrope
McJorneil
al2009man
XxQueen_VeexX
SCarverOrne
anamri
StephieRawks

Y2David

Welcome2Home (kept us company ;p)
more Pictures to be posted later
Re: [CLUB] THE ALL MIGHTY - Meets Every Sat at 7pm ET
Pictures Taken from Saturday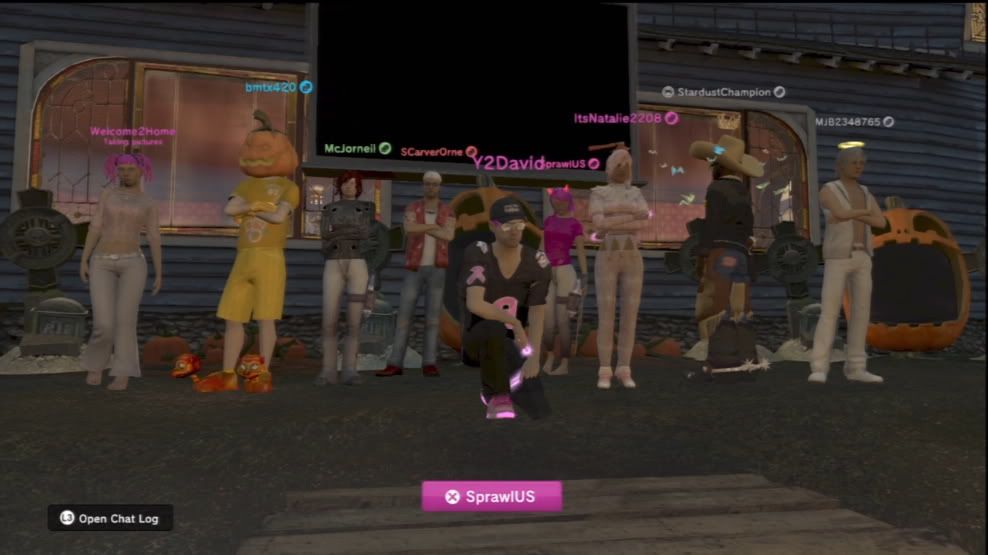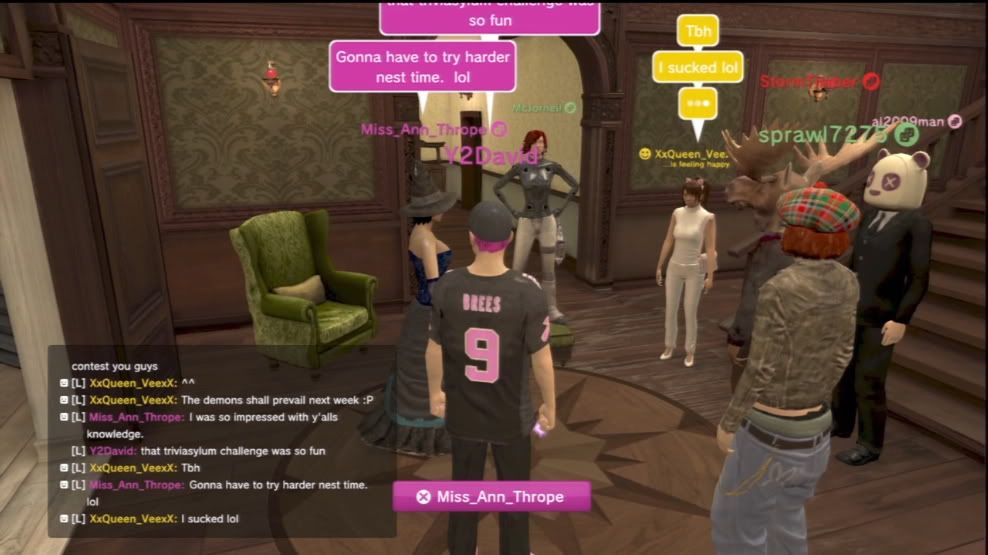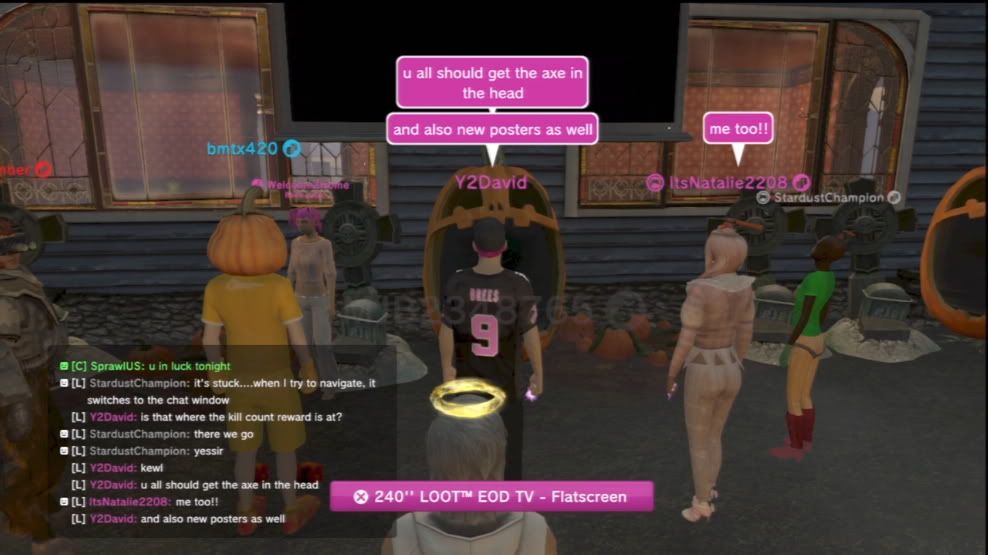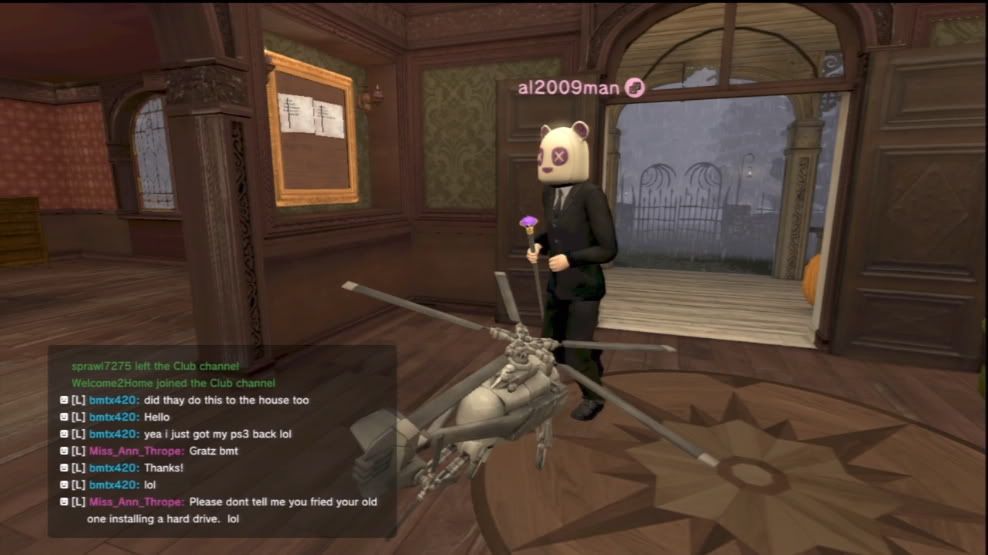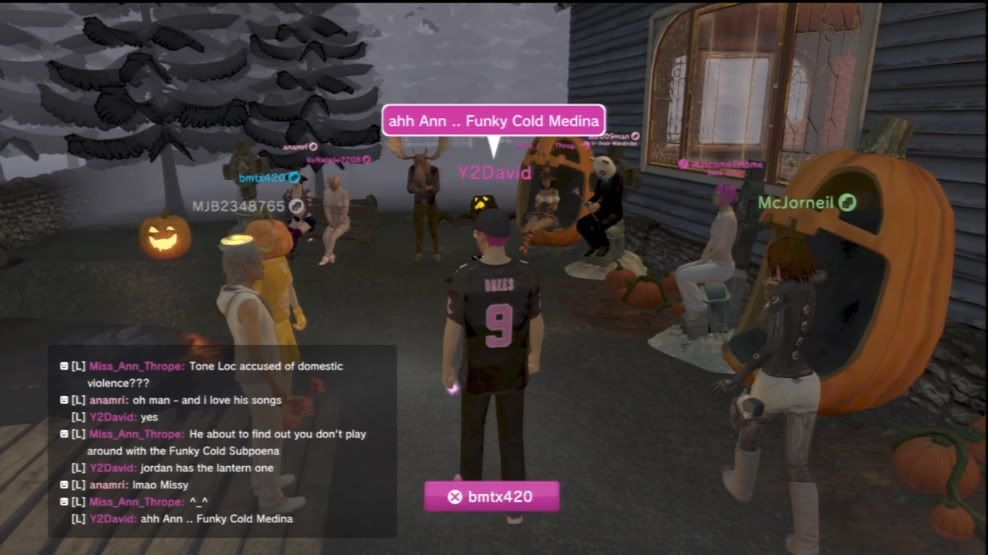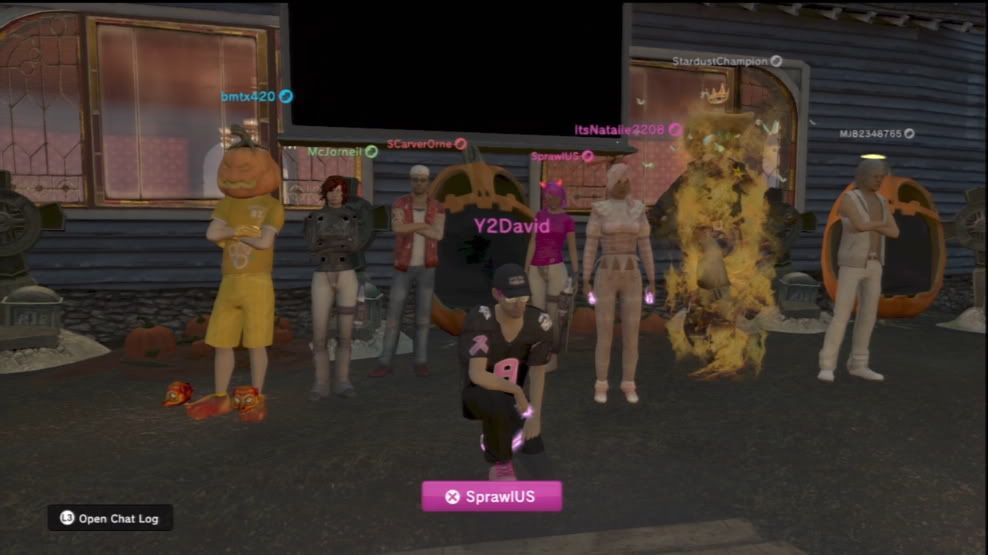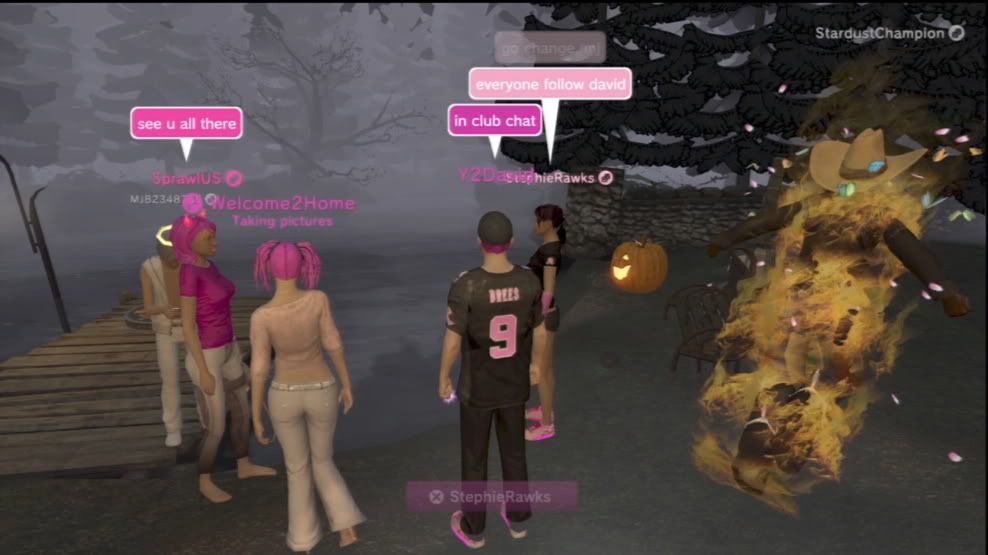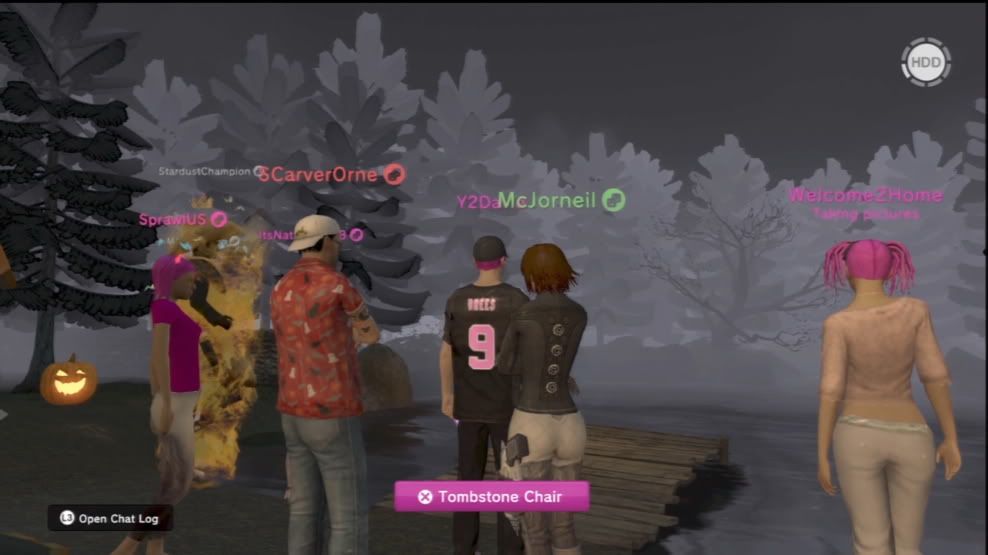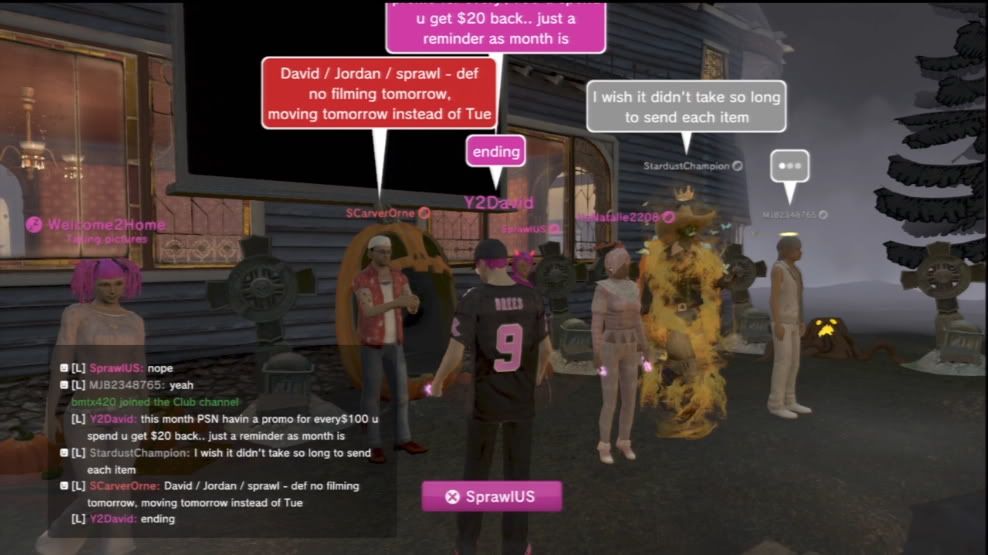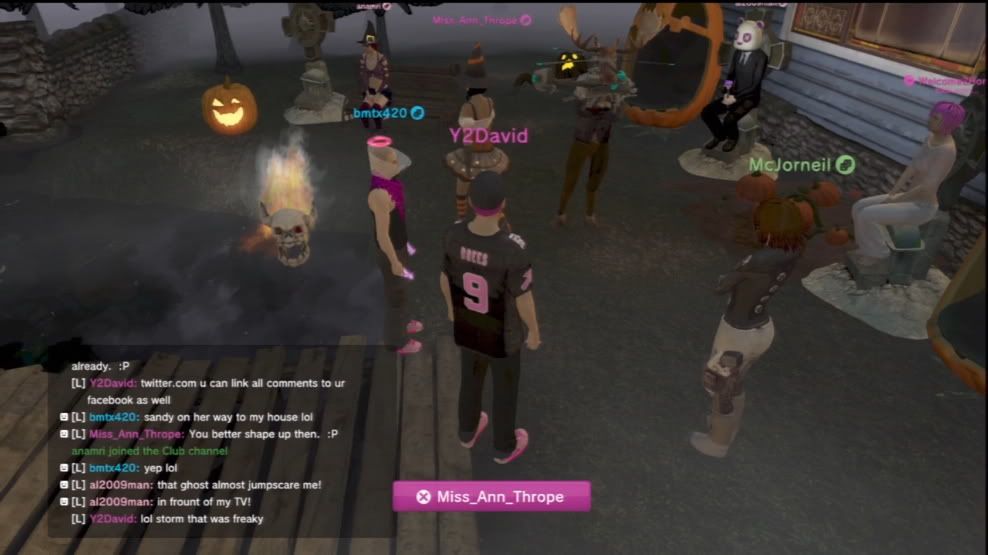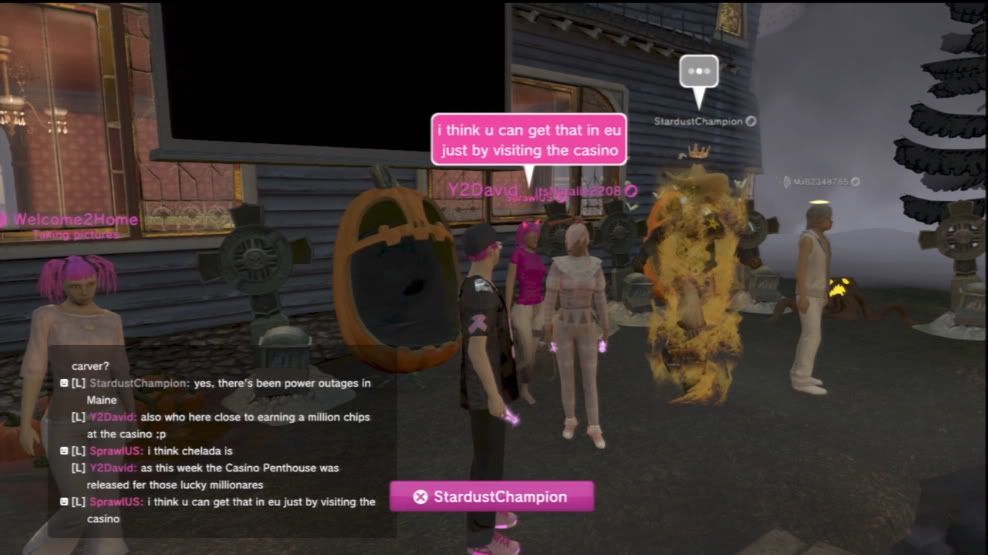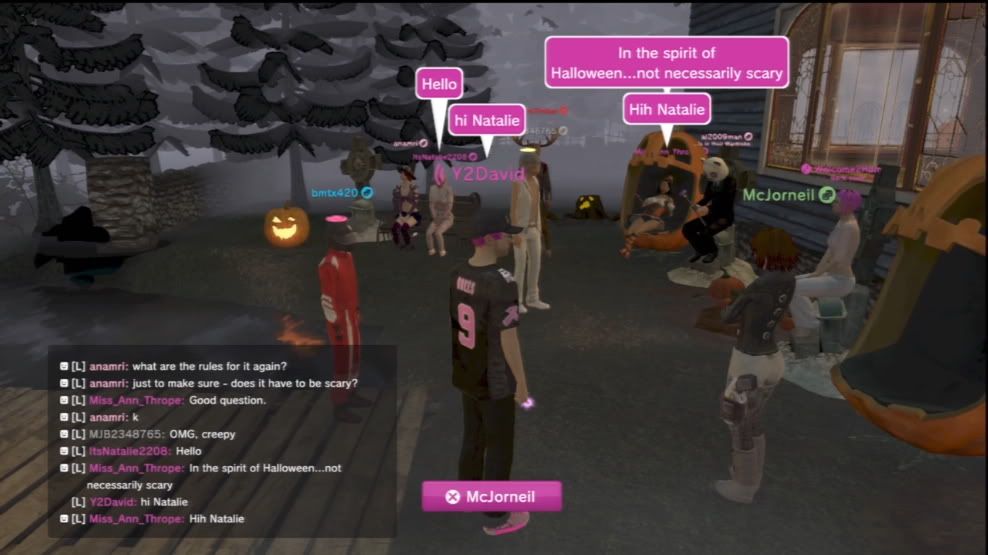 Re: [CLUB] THE ALL MIGHTY - Meets Every Sat at 7pm ET
[ Edited ]
As mentioned on our past meetings, we are having our club's Halloween Party as we do every year this will be our fourth annual Halloween party
So lets Party!!

The All Mighty
presents
TAM's Fourth Annual Halloween Party
Location: Dead Nation Space
Date & Time: Wednesday October 31st at 9pm EDT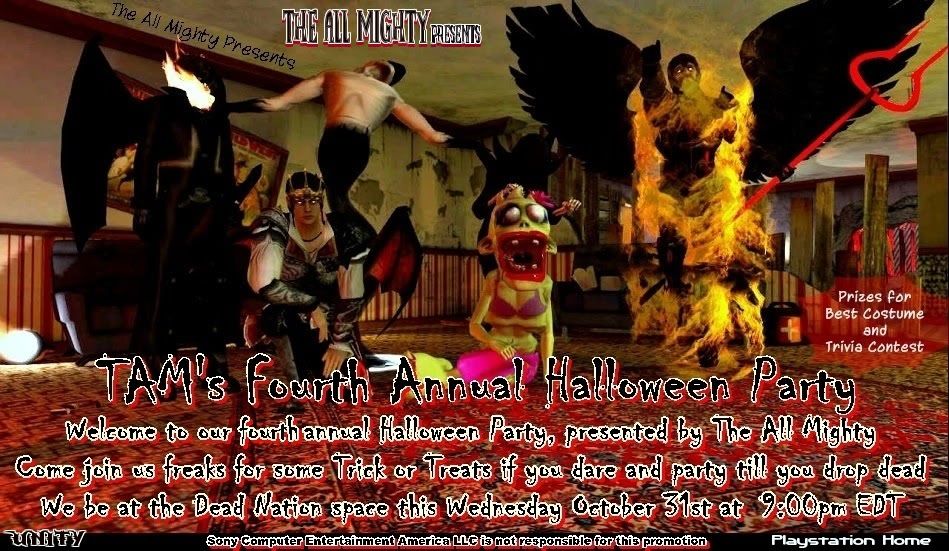 thanks to anamri for taking this picture and those who helped
(from left to right) Preston, XLR, StardustChampion, anamri, Ron, & Sion
also following this party at 11pm EDT
the Club of Champions
will be having their 4th Annual Halloween Party as well
so this will be a long fun night

Re: [CLUB] THE ALL MIGHTY - Halloween Party Wed 9pm ET
thanks MJ, fixed it
Re: [CLUB] THE ALL MIGHTY - Meets Every Sat at 7pm ET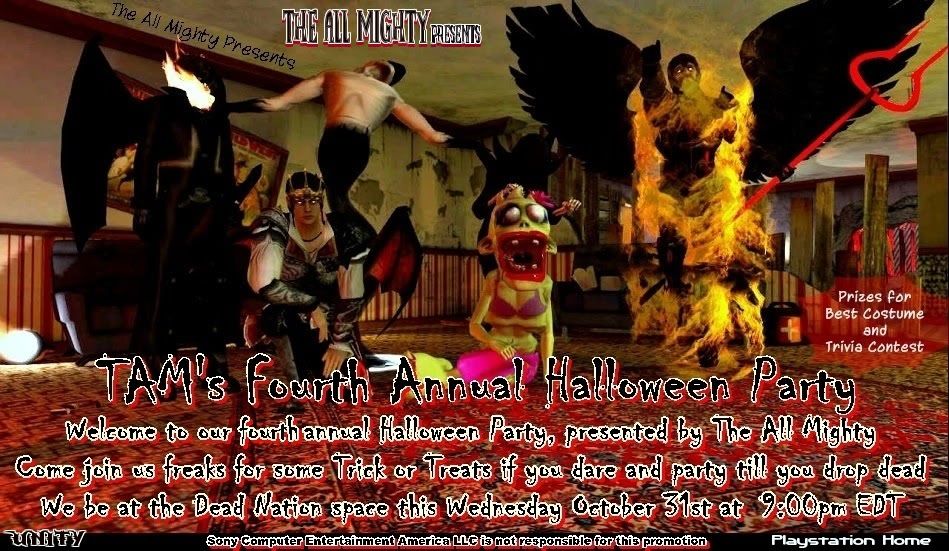 Had fun last at last night's event, so many showed up.
Miss_Ann_Thrope wonderful Trivia questions and congrats to those who answered correctly
Also thanks to the judges who helped with judging the Costume Contest for Best Male & Female Costume
Everyone had great costumes and it was a hard decision for the judges.. Congrats to the winners.
Video of this event to be uploaded soon
Re: [CLUB] THE ALL MIGHTY - Meets Every Sat at 7pm ET
[ Edited ]
Saturday November 3, 2012
We discussed this weeks new content from the Creepy Cocktail ingredients to the curses and rewards at the Adventure District Halloween event, Veemee's Home-Grown Laboratory public and personal space, the new Game about Bouncing arcade game ant its rewards, Vicki showed us the new Cowboy Dance moves from new Dev. Atom Republic in the EU Region, also Stardust filled us in about the new update soon for the Casino Penthouse.

SCarverOrne made announcement on his support for Movember, raising awareness for Men's health this month, as well as planning an upcoming event for this in two weeks, a picture shoot for this to be announced soon. Also discussed was our last weeks events from last week's BCAM, Halloween Parties, and A&D Story/Act challenge.

We then went to the Avalon Keep personal space as there was the new Dungeon Add-On and 5 new rewards (thanks vicki for the tip) for the guests, as we all witness a gnome sacrifice, where after it we had fun with the cheerleaders doing their dance with those telling their jokes.

*List of those who attended
MJB2348765
StardustChampion
tdarb

ItsNatalie2208

kitchens_closed

Miss_Ann_Thrope

anamri

Y2Diva

Legendary_Vicki

McJorneil

SCarverOrne

ixarix1

StormTimber

Y2David

Pictures & VideoRecap to be posted later

Re: [CLUB] THE ALL MIGHTY - Meets Every Sat at 7pm ET
Pictures taken from saturday