Reply
Topic Options
Mark Topic as New

Mark Topic as Read

Float this Topic for Current User

Bookmark

Subscribe
Highlighted
[CLOSED] Caption This! (Part Deux)
[ Edited ]
67 replies 792 views Edited Jul 14, 2013
CLOSED
Yes we did it again. hellokittyxo takes half the credit and/or blame for this contest.
Start Date: Now
End Date: Friday, July 12th 10PM EDT -Winner Announcement Saturday July 13th
What: Same as before, write a clever caption for the pic below. hellokittyxo and myself will chime in and award points and such.
Prize: The winner shall be awarded a prize (or prizes) equal to or less than 480 Lockwood Gift Machine tokens, OR 5000 casino chips or whatever that equates to in that 3-D copier thing the name of which escapes me at the moment and I added at the last minute but am too weary to look up right now. I forgot Aquabux last time, We're sorry Mur.Basically, if it's around 5 bucks and we can send it to ya, we will.
Eligibility: Anyone with an account that is able to receive the above listed prizes is eligible.
Rules:
1st post nets you 1pt.
Kudos (ohhh grrr yeah I know some people still think kudos are the devil...you can deal with kudos however you want in your own contest and just finish reading please) as I was saying, kudos net you 1 additional point for each awarded kudo on your FIRST post. After that, they're just for fun.
All additional caption entries earn you 1 additional point.
WE GIVETH AND WE TAKETH AWAY
*Special Rule: (this will be fun...well I think it will): We reserve the right to award extra points for any or no reason whatsoever. (1-3 points extra max). It could be because we thought it was extra clever, it could be because the sun was shining, it could be because we just bought a bag of Skittles and Skittles make us happy. We also reserve the right to take points away by vetoing the other persons decision. Limit one veto or one extra point allowance per instance.
EXAMPLE: UserABC posts something that Mya finds hilarious and she awards 3 extra points. Kitty, who ate a bad bean and carrot burrito, is feeling off and takes all the extra points away. Nothing Mya can do...done. We'll let you folks know in the thread when the extra point goodness kicks in.
Another Special Rule: The secret word is collywobbles. if you're one of the first 2 people to use it in your post it's plus 3 for you. let's see who actually read the rules this time.Now I'll award extra points (+2) for the 1st person to post a caption with 13 syllables. 13 doesn't have to be unlucky afterall.
Random Drawing: After all points have been tallied by kitty whom I just volunteered right here and right now to do so, we will assign the total number of points for each person in blocks of numbers in the order in which they posted.
EXAMPLE: UserABC posted 1st in the thread and they accumulated 7 points.
UserDEF posted 2nd in the thread and they accumulated 5 points
UserGHI posted 3rd and the racked up 2 points
UserABC is assigned 1-7 for the random draw, UserDEF gets 8-12, UserGHI has numbers 13-14.
See? No matter how many times you enter, you CAN win. We just want to encourage multiple entries and some clever posts.
Stick to the Rules of Conduct please as we have no control over what will be deleted by moderation (and possibly ridiculed in a subtle manner). Deleted posts lose the points awarded...sorry, but we have to keep it kinda clean and all.
If this isn't too much of a train wreck, we'd like to repeat it...perhaps weekly. We'll let you know.
We'd like to encourage EVERYONE to participate. The better response we get, the more likely we'll be to do it again.
So with all that out of the way, Caption This!
Sony Computer Entertainment America LLC is not responsible for this promotion.
x_BulletTrain_x
Lombax Warrior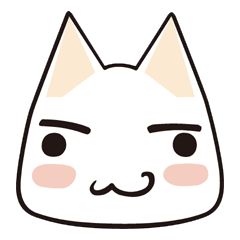 Registered: 02/02/2013
Offline
53 posts
Re: [CONTEST] Caption This! (Part Deux)
Jul 9, 2013
---

myalana wrote:


---

"C'mon, lady, order already. I'm dying over here! "
LOL you two are too funny!
Who WERE The Playstation MVPs? | About Us | GT6 Monday Night Racing
Find me: Twitter | Google+ | YouTube | Twitch.tv | Sig by Bambi-01us

x_BulletTrain_x
Lombax Warrior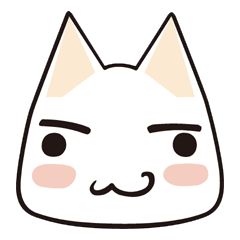 Registered: 02/02/2013
Offline
53 posts
King_xO-AsSaSSin
Treasure Hunter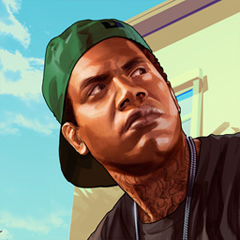 Registered: 08/18/2012
Offline
4550 posts
Jacob_Allen_1987
Hekseville Citizen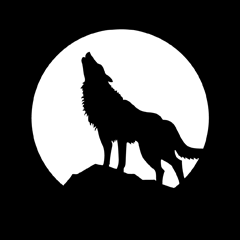 Registered: 10/07/2011
Offline
275 posts
Hekseville Citizen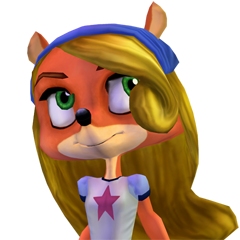 Registered: 02/13/2013
Offline
303 posts
Re: [CONTEST] Caption This! (Part Deux)
[ Edited ]
Jul 9, 2013
"Would you like some Granzella famous chicken fingers? They're only 99 cents!"
"How 'bout I eat YOUR fingers for free?"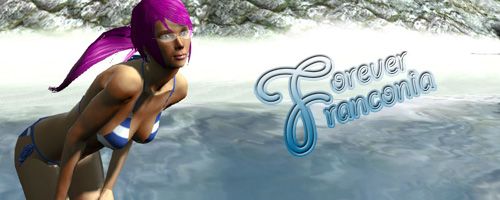 Wow, my signature is bright!
Shinra Executive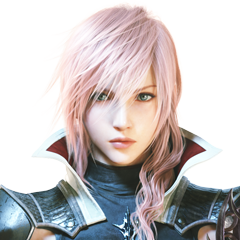 Registered: 05/22/2009
Offline
29271 posts
Re: [CONTEST] Caption This! (Part Deux)
Jul 9, 2013
---

Joanna_Dark_ wrote:


You do such a wonderful job with these Mya! You make the forum special.

---
Thank you Jo, but this is as much kitty's doing as my own. She takes a great pic and we collaborated on rules and ideas and such. This is as much her doing as it is mine.