Reply
Topic Options
Mark Topic as New

Mark Topic as Read

Float this Topic for Current User

Bookmark

Subscribe
Highlighted
Black OPS OR WWE PUBLIC SPACE
19 replies 519 views Edited Nov 27, 2012
How about Sony You Make a personal space or a Public Space FOR BlACK Ops or WWE. You Had A SOCOM Public Space and a UFC Public Space Why Not a Black Ops or WWE Public Space. BLACK Ops is one of the Most POPLULAR GAMES OUT THERE. ILL Love to see A Public Space to it or a Personal Place at Least
Re: Black OPS OR WWE PUBLIC SPACE
Nov 27, 2012
Well the other console has costumes for their avatars but here we don't have any it's rare because WWE is more popular than UFC and they made a space of UFC which was very glitchy eventually they have to shut it down because it was non functional im surely many would like to have WWE content for home.Try using the suggetion thread so maybe they could make something .
KarateChampChad
Ghost of Sparta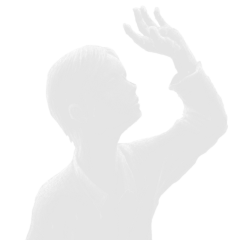 Registered: 02/03/2010
Offline
10662 posts
Re: Black OPS OR WWE PUBLIC SPACE
Nov 27, 2012
Won't happen, NA devs don't support Playstation 3 games. They hate the gaming community and rather cater to the shopaholics
New PSN ID for PS4: Redd-Axel

Come check out my Twitch TV channel, will be streaming various PS4 games from time to time http://www.twitch.tv/reddaxel
Re: Black OPS OR WWE PUBLIC SPACE
Nov 27, 2012
I had assumed part of UFC public space going away was the fact THQ sold the license to EA. EA also had a Fight Night boxing ring with 2 robots in it but that was taken down long ago. You can still buy the Fight Night furniture that was in it.
I doubt we're going to see any WWE items on home currently since THQ is nearing bankruptcy. IF there isn't a WWE 14 from THQ next year I doubt that most would really want a wrestling game. Back in the 90's the only good wrestling games came from THQ. And the more recent competition of TNA & AAA wrestling games failed.
As for Black Ops I'd be intrigued to see a Black Ops 2 space on PS Home. But I think the flaw there might be the fact that most people who play COD rather play COD than be on PS Home.
Gaming Beast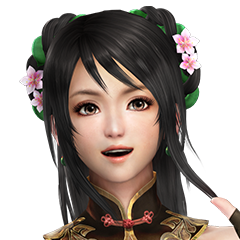 Registered: 01/13/2011
Offline
1961 posts
Re: Black OPS OR WWE PUBLIC SPACE
[ Edited ]
Nov 27, 2012
Re: Black OPS OR WWE PUBLIC SPACE
Nov 27, 2012
I for one would love to see a WWE space. Something with a locker room and a GM office with a hallway leading to a Ring Or something similar
------------------------------------------------------------------------------------------------------------
There is a powerful driving force within every human being that once unleashed can make any vision, dream or desire a reality.
Maxx_the_Slash
I Only Post Everything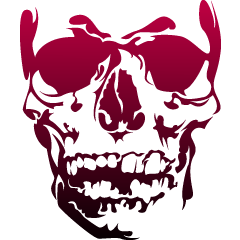 Registered: 05/20/2009
Offline
909 posts
Re: Black OPS OR WWE PUBLIC SPACE
[ Edited ]
Nov 27, 2012
I'd take a WWE space only if we get to do the following:
1. Play a mini-game in which Vince McMahon screams at us backstage because he's a big blubbering baby who doesn't realize that his staff and the wrestlers who perform in his company aren't perfect. I want to see wrestler NPCs cowering in their locker rooms for fear of Vince McMahon flipping out for absolutely no ****ing reason.
2. Play a mini-game where I can give pushes for wrestlers who don't deserve it.
3. Play a mini-game in which I pretend to blow myself up in a limo one week, reveal that I faked my death and give a tribute show to a star wrestler that died the next week, then learn the day after that tribute show that the star wrestler killed his wife and son and then himself. OOOPS!
4. And no WWE personal space would be complete without the ability to hire new wrestlers from indie promotions, send them to developmental to learn how to do what they already to wrestle, something they already know how to do or they wouldn't have bothered to take up the career in the first ****ing place), leave them there for a month and then fire them without using them on the main shows.
5. Dont forget the ability to fire a decent female wrestler that actually knew how to wrestle because she's allegedly "overweight" (i.e. something that isn't true because she modeled for bikini photos for the company that told her she was too fat to work there) because Vince McMahon only wants to hire Divas that weigh 90 pounds and don't know how to wrestle.
6. Announce that my show has gone PG and that there would no longer be any "smut" on the show, then in the very first PG-rated show, schedual a bra-and-panties match and completely contradict myself.
7. Absorb properties from a rival promotions I forced out of business and do nothing with them after buying them, thus ruining the careers, and in some cases LIVES, of the people who depended on those jobs.
By the way, **** WWE.
---signature---
Thanks to nDreams and the new Xi, my PS3 froze during Xi's download process and put me in a perpetual loop of file restorations every time I start up my PS3. I can no longer play Playstation Home or any of my PS3 games. 600+ dollars spent on Home content, down the ****ing drain. I'm done with Playstation Home, I'm done with Sony, and I'm done with this site, as my current PS3 situation no longer warrants my being here. Bye everyone.
King0fHearts2007
Treasure Hunter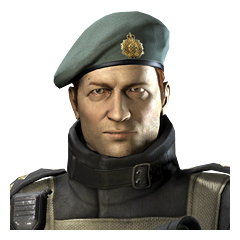 Registered: 02/20/2008
Offline
8666 posts
Re: Black OPS OR WWE PUBLIC SPACE
Nov 27, 2012
---

SnowHood-Ride50 wrote:


How about Sony You Make a personal space or a Public Space FOR BlACK Ops or WWE. You Had A SOCOM Public Space and a UFC Public Space Why Not a Black Ops or WWE Public Space. BLACK Ops is one of the Most POPLULAR GAMES OUT THERE. ILL Love to see A Public Space to it or a Personal Place at Least

---
Well, we have not had a game space in a long time and Sony does not have the rights to WWE.
***********************************
Folding@home Team #118000
***********************************

General