Reply
Topic Options
Mark Topic as New

Mark Topic as Read

Float this Topic for Current User

Bookmark

Subscribe
Highlighted
Re: Aurora Blimps
[ Edited ]
---

Shadow-Runner wrote:


Im surprised noone here has asked a very special question, regarding Aurora...unless i missed it. So I'll ask and hope Joey addresses this soon.

NDreams-

Will Aurora see a Dark, Halloween theme design in the coming weeks, before Halloween? If so...will that update be labled 1.7?

Mkay. Lets see if Joey can answer this one. ^_-

---
according to Joey, theses no Halloween plans. But they ARE preparing to release something scary this month
Spoiler
Might be this:
nDreams_Joey
Offline
Alright! Sorry for the rdio silence, it's been a long weekend of Borderlands 2!
So, a couple of questions to answer...
First off, The level cap / buying blimps question that SmokingPistol first asked. I really cannot give a definitive answer due to the fact that a level cap raise has not been confirmed. What I will say is that we have a way of knowing what XP peope have earned since reachinng level 100 so there is a way to do it...and as far as im concerned, if you purchase a blimp at level 100 and the level cap does get raised, you should get that XP...
Next question: Haloween. We have no plans to change the Aurora scene for Haloween this year. Don't be too dissapointed though, hopefully next week should see the release of some clothing and a new personal apartment that will fit the haloween theme perfectly. Check out nDreamers Twitter from Friday where I showed a sneak peak of the clothing. More details to follow on those in the PlayStation Blog next week!
Anything else ...? :-)
nDreams Digital Product Manager

Twitter: http://www.twitter.com/ndreamers
Twitter: http://www.twitter.com/joeydale13
Facebook: http://www.facebook.com/ndreamers

Re: Aurora Blimps
[ Edited ]
What info can you give about this Cloud Hunter game?
Also, on Xi island, there is writing near the bottom of the stairs (the ones you can't access) is it Chinese, Japanese?
Is it random characters or does it say something?
Also, please confirm that there was a flock of flying Vincents at Aurora, a friend thinks I'm nuts....
smokingpistol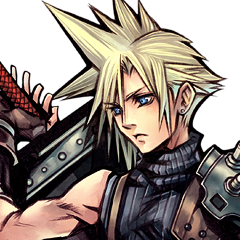 Offline
There is a flock of Vincents flying around Aurora. Stand on the dancefloor and watch over the Blimps game. Take out your camera and hit L2 to zoom. All the more reason to mount machineguns on top of the blimps. Speaking of...
I find the Blimps game pretty boring and without purpose. What if....you actually did mount machineguns on the blimps? Make the playing area larger. Have upgradable blimps and weapons. The blimps you could upgrade for speed, manuverability, cornering, radar, rear-view, armor,...the usual stuff. The weapons too, the usual type of upgrades like heatseekers, gattling gun cannon, fireballs, lightning, long-range, etc... You could keep it a game of tag, but the person that is "it" is everyone else's target. Give them 10 lives and their score is based on how long they survive. Include rewards for staying alive longer. 30 seconds and you get a(nother) t-shirt, 45 seconds and you get an upgraded weapon, 60 seconds and you get a skywriting biplane declaring you are a Blimp's god in the sky above Aurora, 75 seconds and you get, well, you get the idea. Sure would encourage purchase of those upgrades and make that game a whole Bunch-O-Fun.
Dean
SUX bein LV100, nothing left to do
, on rare occassion I'll play orbrunner out of nostalgia, fun game
, ANYWHO Blimps was fun for like a couple minutes, then out of boredom I started chasing the person that was it just so I could be it lol