Reply
Topic Options
Mark Topic as New

Mark Topic as Read

Float this Topic for Current User

Bookmark

Subscribe
Highlighted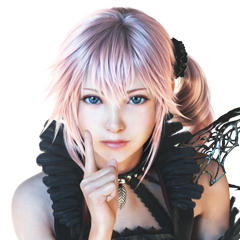 Offline
Re: August 2013 Suggestions Thread
[ Edited ]
Re: August 2013 Suggestions Thread
[ Edited ]
I'd like to see some older personal spaces get turned into clubhouses if possible. I think many of us would like demonic cutteridge as one.
Also wouldn't mind a new dark lair look as a personal space or more preferably a clubhouse like this:
Perhaps demon companions or active items to go with it.
Re: August 2013 Suggestions Thread
[ Edited ]
I've had enough of the wardrobe and furniture storage issues.
PLEASE someone out there, working for Sony PSHome, you need to come up with larger, more organized storage for your Home users.
I would gladly spend money on a new system of storage.
I would like to have a system where the user can label their own storage folders and then move those items into those storage folders. This would personalize it for each individual and make the experience of decorating, dressing and using LMO's much quicker and more enjoyable and most of all, leave me more time to enjoy Home.


If we took just five minutes, to recognize each others beauty, instead of attacking each other for our differences .............
Ellen Page
pheonixgate1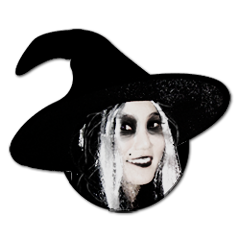 Offline
Re: August 2013 Suggestions Thread
[ Edited ]
Wow. Been a while since I posted to one of these. I'll keep it brief.
With the Tanabata event and Kingdom of the Skies, I would like to see more astrology/zodiac themed furniture/items/clothing. Stuff with stars on it. Constellations and the like.
Also, can we get some decent old west outfits? Granzella's western line is ok, and the gunslinger outfits from Atom Republic are rad, but with 3 western themed spaces out there, it's slim pickin's with the outfits. I want saloon girl outfits. Lawman and Outlaw outifts. And some old style furniture to go in the spaces themselves.
With all the mounts that are coming out, can we get some decent riding clothes? Western and English? Also, some mounts with medieval livery (to go with our knights). (JOUST ANYONE?)
And I'm sure Granzella doesn't read this stuff, but I would really like the underwater swiming game back. Thx.
And um. Some magic LMO. Not just glowing hands, but like... big shiny booms. And such.
(And maybe some mermaid bottoms. Still want that.)
Re: August 2013 Suggestions Thread
I'd like to see different styles of inverness coats made available for purchase. Male and female versions.
The way you play the game is the way you live your life.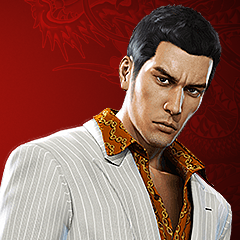 Offline
Re: August 2013 Suggestions Thread
---

xMINDBlIlURx wrote:


To anyone who really knows me, knows I have a deep love for Girls' Generation(SNSD.)

One of my favorite K-pop groups, in South Korea.

Their outfits in the music videos they make, to live shows, always make me want something like that on PlayStation Home.

Some examples.

---
Yes yes yes yes yes 1000x yes.
I would love K-Pop stuff in Home. And not PSY crap either.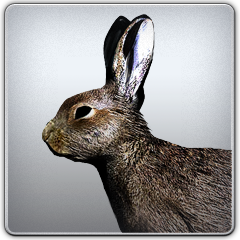 Offline
Re: August 2013 Suggestions Thread
More bunny stuff, please.

Hand Items:

Carrot.
Basket of carrots.
Machete for carrot slicing and dicing.
A stick of TNT painted to look like a carrot.
Variety of styles and colors of cotton tails.

Head/Face Accessories:

More styles and colors of bunny ears
Variety of cute bunny noses.

Clothing Items:

Pajamas with adorable fluffy bunnies on them.
Variety of fluffy bunny full costumes.

LMOs:

Bunny hop dance.
Hopping instead of walking.

I'll think of more.
And the Angel of the Lord came unto me, snatching me up from my place of slumber. And took me on high, and higher still until we moved to the spaces betwixt the air itself. And he brought me into a vast farmlands of our own midwest. And as we descended, cries of impending doom rose from the soil. One thousand, nay a million voices full of fear. And terror possessed me then. And I begged, "Angel of the Lord, what are these tortured screams?" And the angel said unto me, "These are the cries of the carrots, the cries of the carrots!"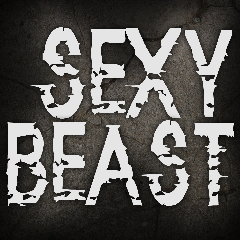 Offline
Re: August 2013 Suggestions Thread
Its crazy that almost nothing people are suggestion is even remotely game related. Personally, I'd like more game related content. One game in particular, imho the best series to come out on the system thus far, so I'm surprised to see nothing from it. MASS EFFECT!!!!! maybe some costumes of the different species of characters. Armor and clothing. One thing home really needs is a NEW CLUB! People love to be where the music is at. Places like Singstar and x7 are played out. Club Purgatory from Mass Effect 3 would be awesome!! Great layout, Great song that I never get tired of, unlike those played in the above mentioned spaces. I like to be out and dance and mingle and have a good time. Not everyone can get in x7, and singstar is....anyway. MASS EFFECT and NEW CLUB with NEW MUSIC...that is all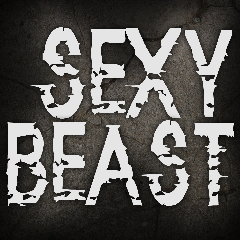 Offline
Re: August 2013 Suggestions Thread
OH, and another idea. We've had some Marvel Tshirts come in in the past. How about since we have these wonderful things called LMOs now, how about making some inspired by these Marvel characters special powers. I think that would be wonderful. I have a billion other ideas but i'll try to keep them to a minimum lol