Reply
Topic Options
Mark Topic as New

Mark Topic as Read

Float this Topic for Current User

Bookmark

Subscribe
Highlighted
April 2013 Suggestions!
[ Edited ]
268 replies 1856 views Edited Apr 2, 2013
Hey Home Community,
April is here, and summer is around the corner. What will this month bring?
Let me get down to business—
Helpful hints to post the best suggestions:
1) Your top Virtual Item requests from games or general items. A Virtual Item is pretty much anything in Home you can own (clothing, figurines, furniture, etc.) but cannot live in (like Personal Spaces).
2) Visual aids AKA screenshots! If you can find a screenshot of what you want, please include these! That old saying, "A picture is worth 1000 words," could not be truer. You all do a great job. Keep throwing suggestions and pics our way!

 Thanks in advance for collecting images, reference art, etc. to best illustrate just what you're talking about.


P.S.: If you are new to these forums (or just new to this process), check last month's suggestion thread to see how your fellow community members submit their requests.
P.P.S.: Continuing the effort to keep this thread tidy, please refrain from making commentary about other suggestions in this thread. Simply copy/paste and begin another thread to start a conversation about a particular item, suggestion, concept or idea.
Shinra Executive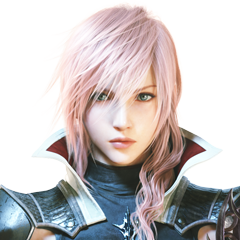 Registered: 05/22/2009
Offline
29271 posts
Re: April 2013 Suggestions!
[ Edited ]
Apr 2, 2013
Please bring us more real game related content – costumes, lounges, events and so on!
For example if Konami can make a Gothic Cathedral personal space and club house, Fashionista dresses and GoGo Bikini's they should be able to also make us real game related content too.
Tomb Raider
The Last of Us
Assassins Creed III
Metal Gear Solid 5
Little Big Planet Karting Event
and more!
Thank you!
Re: April 2013 Suggestions!
Apr 2, 2013
Wardrobe Customization: Layering
Assuming Ps4 will have Home, with larger memory capabilities, I'm hoping now is the time to suggest more expansion for our wardrobes for the Ps4.
Here's how I think it should work, without having to recode items:
Create new categories. For example, the Torso section. Let's say once someone hits Torso, a few more folder options appear:
Undershirt
Shirt
Jacket
Each category can be compatible to the Torso we have today, meaning any Torso item can be worn as either Undershirt, Shirt, or Jacket. Establish priorities. Let's use a numbering system:
Undershirt: #1
Shirt: #2
Jacket: #3
The higher the number, the further outside the layer appears. If they collide, the higher number is visible. Therefore, if one wants to wear a bikini top, I would suggest putting it as an undershirt. A tank top can then be placed as a shirt. The benefit of doing this is being able to further customize our avatars, with parts of the bikini top being visible (the straps) while wearing a tank top over it.
Using this system, other aspects of the wardrobe can utilize this too. Hands, for example, can have separate categories for hand items, wings, and auras. Same goes for pant layers, shoe layers (you can sell socks!)
Hope this isn't too much, but it would be a nice feature for everyone to utilize. I am a Plus subscriber, but I would like to see an option like this available for everyone.
Re: April 2013 Suggestions!
[ Edited ]
Apr 2, 2013
There's a certain robotic armored superhero movie coming out at the beginning of next month and it would be nice to have a costume or an equivalent to it and/or maybe even a personal space. -Wink- -Wink-
Pretty Pretty Please???
Re: April 2013 Suggestions!
Apr 2, 2013
The Pool hall / Bowling alley as a personal space, or atleast have the lanes & tables in there available for purchase,.. Preferably the older versions of both but I suppose the 1s in there currently would be acceptable. If the forum is only a small percentage of the entire Home community imagine how much this number would explode if the whole community used the forum. It's odviously a money maker so why ignore it?
Treasure Hunter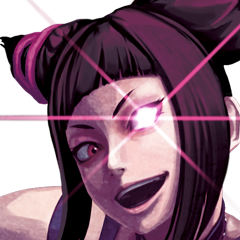 Registered: 04/23/2012
Offline
5870 posts
Re: April 2013 Suggestions!
Apr 2, 2013
As a rule of thumb in the future. I'd like to suggest that ALL downloaded games from the PSN store, should by default include Home rewards exclusive to the game purchase.
Re: April 2013 Suggestions!
Apr 2, 2013
What about an active item that's like the gingerbread house or bunny den. But instead people random people come out of it. Like it could be a phone booth or something and these random npc wander around your personal space.