Reply
Topic Options
Mark Topic as New

Mark Topic as Read

Float this Topic for Current User

Bookmark

Subscribe
Highlighted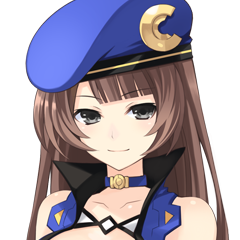 Offline
Re: Alternative Home piercing choices!
I've been requesting more piercings in the suggestions threads for months, no dice yet. :<
Re: Alternative Home piercing choices!
Here Ill start the Picture thing so we can have some ideas for the Lebret. I have had mine done for almost 15 years now...
This one is from Halloween 2007... it was a very warm day, in Halloween useally its freezing... This is one of My Smallest pieces of Jewlery...
This one is from Halloween 2012, This is also a stud...
This one id from 2010 after some Rockband... This is my Hoop, which is how I had it when it was first Pierced...
Re: Alternative Home piercing choices!
---

LKWD_Tim wrote:


---

calista_cannibal wrote:


I myself am an 'alternative' lifestyle person.. I have multiple tattoos/piercings and I would love to show that through my avatar.

The eyebrow piercings are nice, but that's all there is!

I would like to see more of a selection of basic piercings for my avatar.

Perhaps a nice shiny diamond stud for the cartilege on the ear.

What about snakebites/spiderbites?

Septum piercings these days are very popular..

I know that I would personally pay quite a bit of money to deck my avi out in metal.

Also more possibilities for earrings.

I know they have the black and red star 'plugs', but what about... Tunnels?

I would ADORE to see those.

I wouldn't mind paying $1.99+ for them!

---

Great suggestions! Unfortunately ear and eyebrow piercings are all we're able to do in Home currently. This is because of the extent to which you can alter the size and shape of your lips/nose etc, which means we can't make piercings for those areas without major clipping issues and bugs - sorry!

But, we are going to be making some more eyebrow piercings soon, so you can expect to see them in a couple of months time

---
Is there possibly a way to create a few Sizes for the Facial Piercings. Maybe three or more? Sell them as a set? Like the Annimations... if you can move the whole body and get face to move with the dancing, a pircing as an animation should be possible? We see Tats all the time now, and also we see masks... they are glitchy sometimes yet if you have sets of sizes it should be possible for folks to find a size that fits thier avitar if there is more then one size.
Then again I don't have a Dev kit so I do not know the boudaries that you all work with...
Re: Alternative Home piercing choices!
i could see on of the devs makig some great and popular piercings. having different sizes like in a set is such a great idea id buy snakebites or even a nice nose piercing of two. the dev could make soo much money off of them. i know granzella makes great head accessories like the poncho hats, santa hats, etc. have these as jewelery or even a face kr head accessory would work for me. i would buy a bunch of those sets if one would make them
Re: Alternative Home piercing choices!
Im not a huge fan of fashion items in HOME... although I would love to get my avi as close as possible to How I look and Dress in real life... Just like that old PS HOME commercial about being yourself or what ever you want in the Program.
Honestly all these items we ask for, I feel should be game related. For instance all these hair styles and closthing that people pay for... I feel should have game applications, or be won in game. that way we could keep gaming a top priority in PS HOME..
Like these piercings... I would love to have my lebret in HOME, yet it would be even better if I had to earn my item instead of just paying for it if they even made them avalible in HOME.
With out Gaming PS HOME most likely would not be here... I wish the Devs and the people who use HOME would bring the gaming back like it used to be.
Don't get me wrong.... I have made great friends in HOME and hope to keep them as freinds for a long time... and I like the social aspect of HOME in its own right, yet the whole reason I even know what HOME was or is, is due to my love for gaming.
Devs like Lockwood and Digital leasure, along with a few others are great about the clothing and furiture items yet seem to have put the Gaming aspect of HOME on the back burner... (at least they have not thrown it out the window all together.) Yet I really wish they would take more of our suggestions like this one and intergrate them with Gaming more then they do...
Re: Alternative Home piercing choices!
Um u can get a naval piercing, BUT u need to buy rock tummy shirt, i have a shiny diamond belly ring and one of my bathingsuits came with a gold one