Reply
Topic Options
Mark Topic as New

Mark Topic as Read

Float this Topic for Current User

Bookmark

Subscribe
Highlighted
About streming videos on the tv's
6 replies 92 views Edited Mar 17, 2007
allrite so they said u can put any videos u have stored in ur hardrive in the tv's u get in home....but wat if liek some loser comes up with teh idea of puttign dirty movies or pictures playign or hangin on the wall....will they get like kicked outta home or suspended or wat?!?!
Ra-Ausar
I Only Post Everything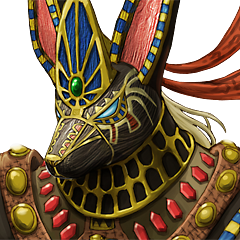 Registered: 02/19/2006
Offline
896 posts
Re: About streming videos on the tv's
Mar 17, 2007
You can only add pics and videos to TVs located in your private apartment within Home. Since the apartments are a private space and won't be monitored the only way to get kicked out or suspended is if someone reported this issue to PSN. So only accept invites from people you know or trust if you're a minor. And only give invites to people to your apartment you know won't report you if you plan to show this kind of material.
I would recommend SCEE implement some sort of rating category for private apartments. So, if you plan to show mature content, then your apartment should be marked Mature content and PG for non mature content. Of course the owner of the apartment will be responsible for selecting their own category. Then, this should 1) minimize abuse reports 2) allow individuals to decline invites to apartments with mature content and 3) keep minors or subaccounts with the appropriate PSN restrictions from getting invites to places like this.
This can become an extremely huge issue and media scare for Home if those restrictions and categories aren't set for private spaces.
Thank you for bring this up!
Re: About streming videos on the tv's
Mar 17, 2007
True.. the rooms are private, so explicit stuff in your room isn't shown to everyone.
We shouldn't worry about that in the beta, cuz you have to be 18 or older
Re: About streming videos on the tv's
Mar 17, 2007
actualy, they sony said that you can report to them about a person who has subjected you to nudity and your underage so, then they will get kicked, but if you want **bleep** in your house, by all means put it there if you want (pervs lol) but just dont invite anyone except friends and soemone who is over 18... or just dont invite anyone
StellviaRising
Treasure Hunter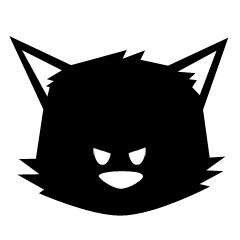 Registered: 02/09/2007
Offline
5910 posts
Re: About streming videos on the tv's
Mar 17, 2007
this subject has been fairly well covered already in two other threads (no need for a new one)
____Rumors are just that - RUMORS____

Formosa's Law: n.
"The truly insane have enough on their plates without us adding to it."
http://catb.org/jargon/html/F/Formosas-Law.html

Godwin's Law: prov.
"As a Usenet discussion grows longer, the probability of a comparison involving Nazis or Hitler approaches one."
http://catb.org/jargon/html/G/Godwins-Law.html


http://mabifiles.nexon.net/movies/teaser/embed_video/mabi_movie03.swf

Re: About streming videos on the tv's
Mar 17, 2007