Reply
Topic Options
Mark Topic as New

Mark Topic as Read

Float this Topic for Current User

Bookmark

Subscribe
Highlighted
CookieConchetta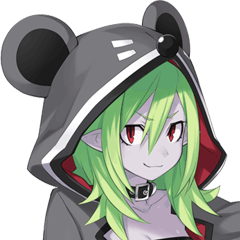 Offline
Re: ATOM REPUBLIC Wants to know....
Love it lilblue !!! Meet a lot of parents online, someone I seen few years ago gone from
Single to engaged with a baby on the way.. Meet him again other day... Made me proud to see such growth... So this makes sense... Would like the stroller and infant idea.. As long as it's properly emoted and smooth.. 1 thing that gets me annoying being slightly OCD... Is how unrealistic some LMO emote... Not talking about funny ones... Get it right and get right idea!
its sticky and ickey
Re: ATOM REPUBLIC Wants to know....
I get the sense from the OP that this is asking specifically for something that appeals to your particular gender... and I imagine clothing would probably be top of the list.
I am female, so here goes my two cents... we have a lot of clothing items to choose from, and lots of sexy ones. I stopped buying the really racy outfits, since it really doesn't make sense to wear one in the public spaces. The harassment is directly proportional to the skimpiness of the outfit, unfortunately. So... I wouldn't mind seeing more cute! How about a full-body teddy bear outfit? Or even a teddy bear animal avatar (I know that may not be your particular thing, but I'm just throwing around general ideas). I had a lot of fun with the very old outfits featuring cat and dog costumes. EU had a REALLY cute bunny outfit, that alas NA did not get. So a cute bunny outfit would be great! I know there is a Silent Hill bunny mascot outfit... it's nice, but I liked the female bunny outfit in EU better. This all might be perfect for spring!


I would like a pink and frilly girl's room. Veemee has a cute, but rather expensive girl's bed in their gift machine. It's a little rich for my blood, but that doesn't mean I wouldn't love to be able to decorate a little girl's room in pinks and with bows and all that fluffy frilly stuff. A single bed for a little girl would be a great start. A bookshelf filled with toys would also be cool. LOL... maybe the toy shelf could reflect some of the stuffed toy costumes mentioned above? Hi there, marketing tie-in!
And hey, a boy's room would also be cool. How about something like a boy's room built around a theme, like robots? Or, since you created the UFO LMO, perhaps spaceships? And a toy shelf featuring the UFO LMO would be hilarious.
Strong gender themes aside, people could mix n' match items from each bundle to perhaps reflect their own child's preferences. It would be a fun tribute for parents to reflect their children's interests in Home! And it might very well build you guys a future fan base.
I did have fun with a furniture bundle that had a crib, a rug with baby blocks and a diaper changing table. I created a number of nurseries in my apartments, and there are plenty of stuffed toys and whimsical chairs to really help complete the look. Heck, I even put a nursery in a haunted/gothic apartment, which considerably upped the creepy factor. So following the suggestions a few other folks have already made, I would support seeing a stroller LMO to complete that genre. How about a baby you can carry in your arms and rock, or a toddler you can carry on your shoulders? Home is FILLED with parents, and I'm sure both genders would love items that allowed them to express or relive their days with a little one in the home.
Re: ATOM REPUBLIC Wants to know....
i would like to see more anime type hairsyles and clothing items. cutesy stuff. maybe even giant catpaws and tails. i would want to customize my avatar as part animal of some kind. preferrably cat or fox.
Re: ATOM REPUBLIC Wants to know....
Make more PS3 games unlock special items in Home if you have a save file or a platinum.

"I'm not a failure because I didn't win, I'm a failure because I didn't try." - Kev
Youtube:
Akirasolid Entertainment
Re: ATOM REPUBLIC Wants to know....
For gender specific clothing, I would like a baseball cap with a ponytail (maybe made with different lengths of hair)! Also, it is hard to find a good pair of boots for females - Most of them are too bulky looking (like the white knee high boots- speaking of, white is a hard color to find boots in!), so many boots look like go-go boots or pirate boots (great for costumes or themed clothing, but...). I guess I would like to see something more sleek and versatile.
As for non gender specific items, I would love a range of furniture items that owners and guests can open/close and owners can place other furniture items inside. Like a locker unit or dresser with working doors or drawers, that you can place other small furniture items inside - So people can set up interesting treasure hunts and such.
Also, stand alone doors and wall units with doors, that can be opened and closed by owner and guests!